Thu 6 March 2014
| | |
| --- | --- |
| | You're in a desert, walking along in the sand, when all of a sudden you look down and see a tortoise. It's crawling toward you. You reach down and you flip the tortoise over on its back. The tortoise lays on its back, its belly baking in the hot sun, beating its legs trying to turn itself over, but it can't. Not without your help. But you're not helping. Why is that? Why are you not helping? |
Age of Decadence February Update
Game News - posted by Infinitron on Thu 6 March 2014, 19:11:40
Tags:
Age of Decadence
;
Iron Tower Studios
;
Vault Dweller
This month's
Age of Decadence
update
coincides with the release of the third update to the game's Early Access version. Here's what it says:
We've just released update #3 on Steam (the BMT version will be updated in the next few days), which is out 5th update (R4.5) since the second 'chapter' was released. Overall, what we released in November (R4) was a good foundation and we spent the next 3 months building on top of it, adding more characters, quests, dialogues, details, and polish.
If you want to see what's in the update,
click here
.
We'll continue adding and 'expanding' characters (Kemnebi and Abukar will get more quests, dialogues, and portraits), but now the focus will be on new locations.
We're aiming to add 5 locations in a month's time. Two locations are almost done: Aemolas' village and the Library of Saross, which was slightly changed and expanded from the original design. Inferiae is half done and we're slowly working on the bridge and the portal.
Since we're moving away from the relative safety of towns to ruins and such, we'll add two creatures in the next update as well.
​
Ooh, creatures. Here's an excerpt from the
update's changelog
:
Changed the area around the temple in the Slums to make it look like a busy little bazaar. We added a new, rather colorful character who greets you when you enter this square and introduces the area.
Added another character and his followers near the tower of Zamedi. He will provide a fresh perspective on the tower and share valuable insights with you.
Added a new artefact (a mechanical eye). You can acquire it and, in the best traditions of the Planescape Torment, swap it for one of your own. The eye doesn't shoot lasers (would be totally cool if you did though), but it can see into other planes, which makes it a rather useful thing to have ... in your eye socket.
The hammer crowd complained that they don't have a cool hammer, so we gave them … *drumroll* … the Perforator! It's a handy spiked hammer with a unique icon.
3 journal pages (not the entire journal yet, but it's a good start). Now in addition to Quests and Techniques, you get Lore (to collect what you learned from different people in one place), Items for all the Artefacts you managed to get your hands on, and Characters to keep track of people you double- and triple-crossed. The Characters page has only the portrait and the intro text for each character; the effect of your actions will be added in the upcoming updates. Overall, you get 17 Lore entries, 29 character entries, and 15 Artefact entries. There will be a lot more in the full game, obviously.
Added several rare alchemy components in the tower's library.
​
That's right,
a mechanical eye
. Here's an image of it, and also of something called a "bolter"(!).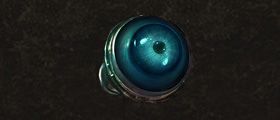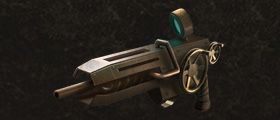 ​
Is The Age of Decadence secretly set on a feudal world in the Imperium of Man?
There are 16 comments on Age of Decadence February Update
Dark Souls II Available for Pre-Purchase on Steam
Game News - posted by Crooked Bee on Thu 6 March 2014, 18:13:40
Tags:
Dark Souls
;
Dark Souls 2
;
From Software
;
Namco Bandai
Sequel to the 14th best computer RPG of all time according to
our recent poll
,
Dark Souls II
is now
available for pre-order on Steam
, with the release date set to April 25th, more than one month after the PS3/XBox release next week.
Developed by FROM SOFTWARE, Dark Souls™ II is the highly anticipated sequel to the gruelling 2011 breakout hit Dark Souls. The unique old-school action RPG experience captivated imaginations of gamers worldwide with incredible challenge and intense emotional reward.
Dark Souls II brings the franchise's renowned obscurity & gripping gameplay innovations to both single and multiplayer experiences.
Join the dark journey and experience overwhelming enemy encounters, diabolical hazards, and the unrelenting challenge that only FROM SOFTWARE can deliver.​
According to Namco Bandai, the PC version will be enhanced compared to the console ones:
PC & STEAM version will benefit from PC capabilities with increased texture resolution and an enhanced frame rate option. On top of that, FromSoftware have been working to perfectly adapt the game for a mouse & keyboard combo.​
The price is $49.99/49.99€. Users who pre-order the game will receive some digital goodies, namely 10 early access weapons and shields, the original game soundtrack consisting of "35 tracks to immerse yourself in the gripping world of Dark Souls II", the Official Dark Souls II Artbook in pdf, as well as the Dark Souls II Digital Comic Book written by Rob Williams and Andi Ewington with art by Simon Coleby.
Brb, preordering.
There are 27 comments on Dark Souls II Available for Pre-Purchase on Steam