Joined

Apr 8, 2015
Messages

5,550
Location
the whole "force a player to go through the game on easy mode before letting them play through on the real difficulty" was shit design
This is a matter preference, as there's nothing wrong with this design principle
The japanese like this because for them the 1st playtrough is meant to be enjoyable and "relaxing" but also a sort of training mode for whatever rewards they might get in the locked extra modes
I would say that, when viewed as a complete package, "what it is" is a mediocre game.
What RE4 is, is a tightly designed, well paced and entertaining 3rd person shooter
A creative work, which I think games are, should strive to be perfect
Depends on the intention of the creator(s)
RE4 doesn't care about story, the story is only there to give context and provide some cool/funny cutscene
otherwise why the fuck are you trying to make art ?!
But RE4 isn't trying to be art, it's trying to be a fun videogame
Here's an image that perfectly summarizes Capcom's philosophy at the time concerning videogames (which is today's Platinum Games philosophy):

Ash said:

It's cool because level design is constantly throwing new challenges of a wide variety at you

I honestly don't get what you're talking about here.
It's pretty self-evident to anyone that payed attention when playing the game what Ash is talking about
Every new level has it's thematic level design hook
With some times even the different areas inside the same level trying to shake things up - just looking at the first level, you have timed survival in a sandbox, then slow-paced room clearing and finally ending with ambushes + booby-traps in a dense patch of woods with houses
Then over the next levels you're taking on enemies through multiple narrow paths over the mountais, then long distance sniping, then managing mobs across different elevations, riding cable carts, surving a wave assaults on small house...
And before you know it you're battling giant fish, ogre men and a John Carpenter body horror village leader before being driven by the mob into a castle like you're in some kind of old Universal monster flick
And it's all, such
good
pacing
It's a really versatile set of levels, and it just keeps getting better and more intense
In those first 2 acts you get something new every level, you never know what to expect
And even though the 3rd act is the most linear, the intensity has been built so well naturally that the player barely notices that the 3rd act is just complete action bonanza
and enemy diversity placement and scripting is pretty good regardless of what you claim...

Disagree
There's nothing to disagree here, and you can't prove otherwise
This is yet again your preferences taking over and not the objective quality of the design, which is solid
The mobs are always just enough to push you to the edge but never over it
All situations can be managed if the player doesn't act like an idiot and the game never even borders on the repetitive or annoying with it's combat encounters
I will say that I certainly wasn't taking the game seriously by its end, but it seemed to me that the game generally was
I would say age is robbing you of your sense of humor
While the game starts very low-key, it gradually becomes more and more ridiculous with each chapter, and that is very much intentional
Also are you saying that you would headshot enemies, then wait for them to recover?

Yes, that is largely how I was playing in the village ... at the same time it was what I felt I felt the game was incentivizing me to do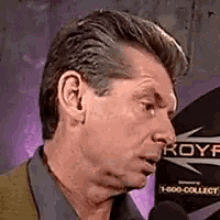 Last edited: