Joined

May 15, 2009
Messages

310
The boxed edition of Realms of Quest V is available for pre-sale orders. Click here to order:
https://doublesidedgames.com/shop/commodore/commodore-vic-20/realms-of-quest-v/
.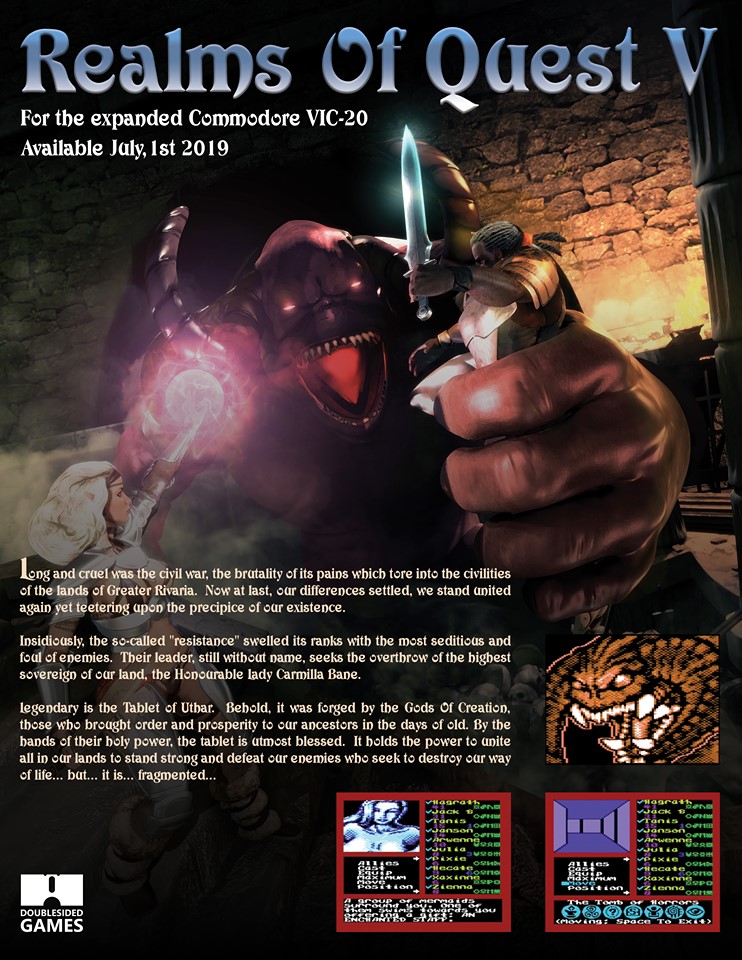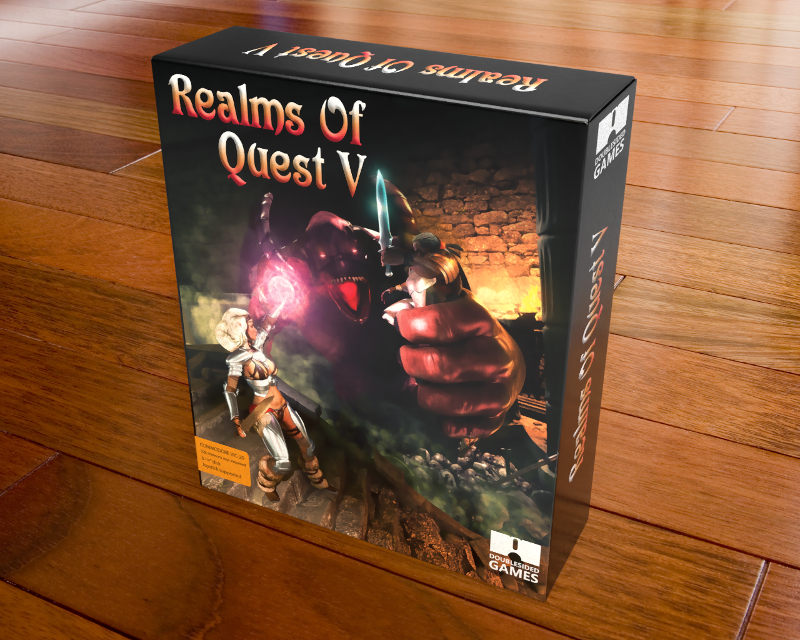 Realms of Quest V is a role-playing game for the Commodore VIC-20 that is influenced by classics from the 1980s such as Ultima, Wizardry, Bard's Tale, Phantasie and Telengard.
To play the game you will need a 32k ram expander. Joystick is recommended, but not required.
Featuring:
Over 350 multicolor graphical images that depict the monsters, characters and scenery portraits
16 races, 16 classes, 2 genders and 3 alignments
A party can have up to 10 player characters, plus 10 summoned monsters.
An overland map that exceeds it's predecessor by a factor of four!
20 Cities and 20 villages
Persons that you can talk to and interact with
20 mazes and dungeons to explore
100 hours of game time
PAL / NTSC compatible!
Game package contains:
Cardboard Box
Game on 2 floppies (4 sides!)
Extensive Instruction Manual
World map printed on cloth
Greater Rivaria Coin
Digital version (D64 and D81 versions included)
--------------------------------------------------------------------------------------------------------------------
After Realms of Quest IV for the VIC-20 was released by Psytronik (details posted here
http://www.lemon64.com/forum/viewtopic.php?t=33239
), I've been mulling over and having fun speculating how I would make Realms V... if I were so inclined (which I seem to be more so now lately).
I'm upgrading from the VIC-20 to the C64 as my platform so I can take advantage of the following:
-more screen space (320x200 pixels, 40x25 character screen) so that a lot more information can be displayed at once.
-SID chip music
-sprite graphics that can be superimposed over text or hi-resolution graphics area.
-much more RAM
-better internet documentation on programming tricks (like raster interrupts for graphical effects and the like)
I've composed the following mockup screen:
The upper left corner would feature a 112x112 pixel area for 3D dungeon view. Upper right would be an area to select menu commands and display textual information. The bottom of the screen would be reserved for the player's 10 character party.
I posted about Realms of Quest I-IV on here:
http://www.rpgcodex.net/forums/index.php?threads/the-big-indie-rpg-list.36216/page-5
You can also read progress reports here:
http://www.lemon64.com/forum/viewtopic.php?t=51114
Last edited: