Joined

Mar 12, 2020
Messages

1,747
"All mods are vapourware until proven playable."​
Okay, so there's precedent... Oblivion had Nehrim, Skyrim had Enderal and Beyond Skyrim - Bruma. The latter had many other things, like Project Aho, Summerset Isle, Beyond Reach etc., but if we're looking for "new" campaigns with the scope and polish of official content, I'd say those two are the flagships. So what about Fallout 4? There's a few different Total Conversion mods in the works, isn't it about time some of those chickens came home to roost? After all, Enderal took five years to make and Fallout 4's been out since 2015 now, and apparently the Fo4 CK is an improvement over the Skyrim era toolset.
So why don't we have a quick look at what's being worked on and take a Codex Community Consensus Poll on what
won't turn out to be vapourware
will release before Star Citizen?
Before I start laying on the TLDR, a little context on how these mega mods are getting developed, at least as much as I've been able to glean from listening to
a few podcasts by Kinggath
(Sim Settlements lead) with some of these TC developers. If you look at
Enderal's Wikipedia entry
, it states that the project had 14 developers, but a quick skim of their credits suggest 100-150 contributors, sans voice actors. So, at any given time, you've got a relatively small core team with a varying number of temporary "staff" coming and going throughout a project's lifespan. Now, one of the things that came up repeatedly in those Kinggath podcasts is that the current major Fo4 mod projects occasionally
share
both assets and developers. In fact, the Fo3 Remake's lead was talking in 2019 about how he was still sometimes pulling active duty on the Gold Coast for Beyond Skyrim.
The takeaway here is that having, for the sake of argument, six major Fo4 projects active, each of which could demand the contributions of, say, a hundred developers by its theoretical release, that
doesn't
mean that there's 600 developers actively engaged across said projects. While the overall modding community is much larger, the qualified talent pool available to these TC mods at any given time is going to be far smaller and probably shared across different Bethesda titles. So, while the sharing of resources between TC projects is to their benefit, they're also quite likely suffering some level of cannibalisation. Finally, another little tidbit that came up in the aforementioned discussion with the Fo3 Remake lead is that aside from developer resources, these projects might cost
some
money as well, specfically in the voice acting department. That's actors for ya, gotta wonder if they feel compelled to thank the Academy when they get their Tesco gift cards.
Oh, and I really should give some credit to YouTuber
JuiceHead
for covering these projects on a somewhat regular basis. A couple too many octaves there, but his heart's in the right place.
Anyway, enough preamble, let's get to
the vapourware
Next Friday's Releases
! Note that I've had to insert some Twitter images, so some of this shit might not load right away if you're running strict tracking protection.
Fallout 4: New Vegas
Might as well kick off with Codexia's Most Wanted, this baby promises to be a straight port of Fallout: New Vegas into the Fallout 4 platform. It will only include the base campaign, though elements of the DLCs will be present in some capacity. The game will refactor Fallout 4's progression mechanics into separate perks and skills, familiar to NV's veterans, and re-implement other relevant mechanics such as Damage Threshold.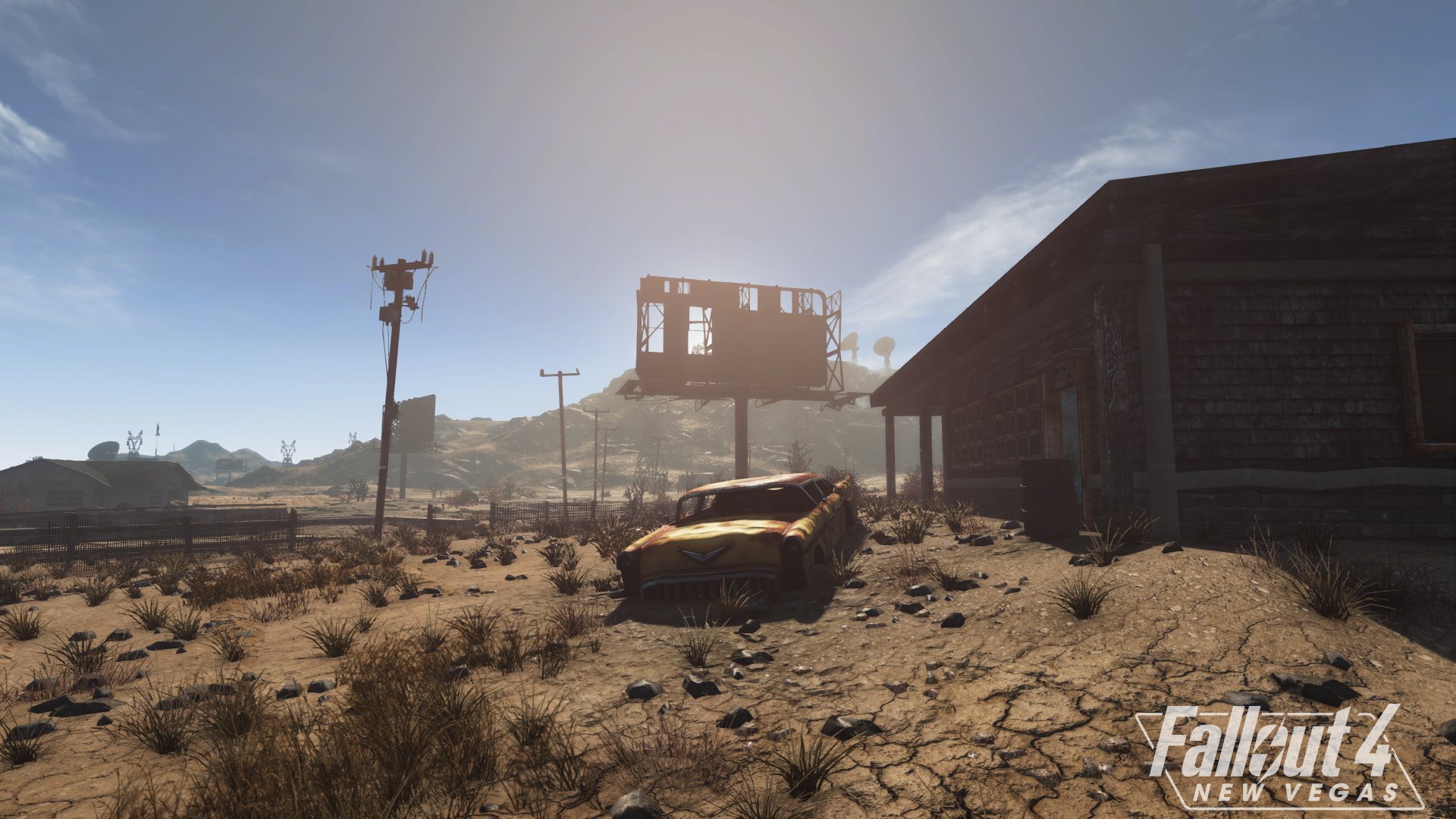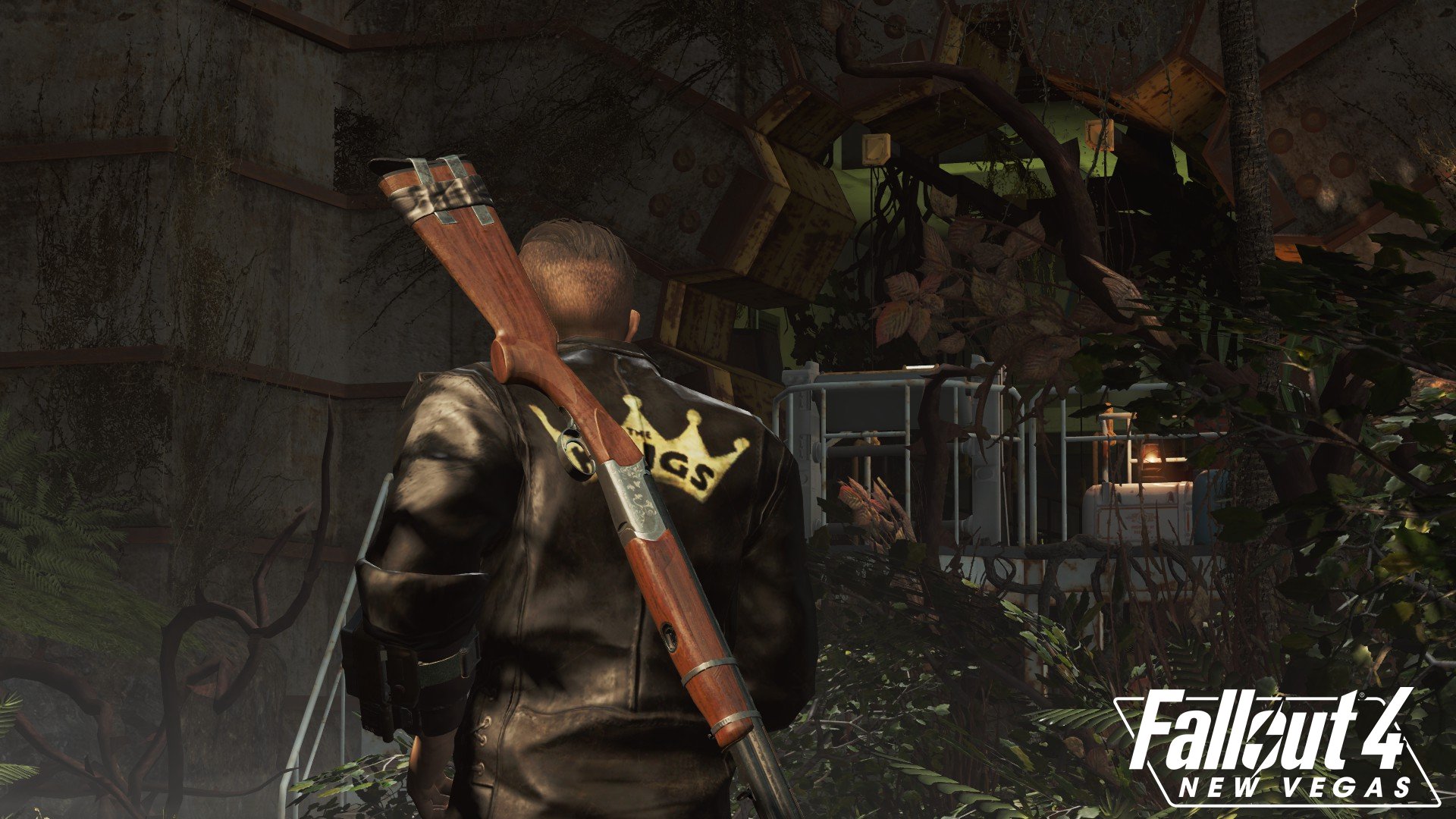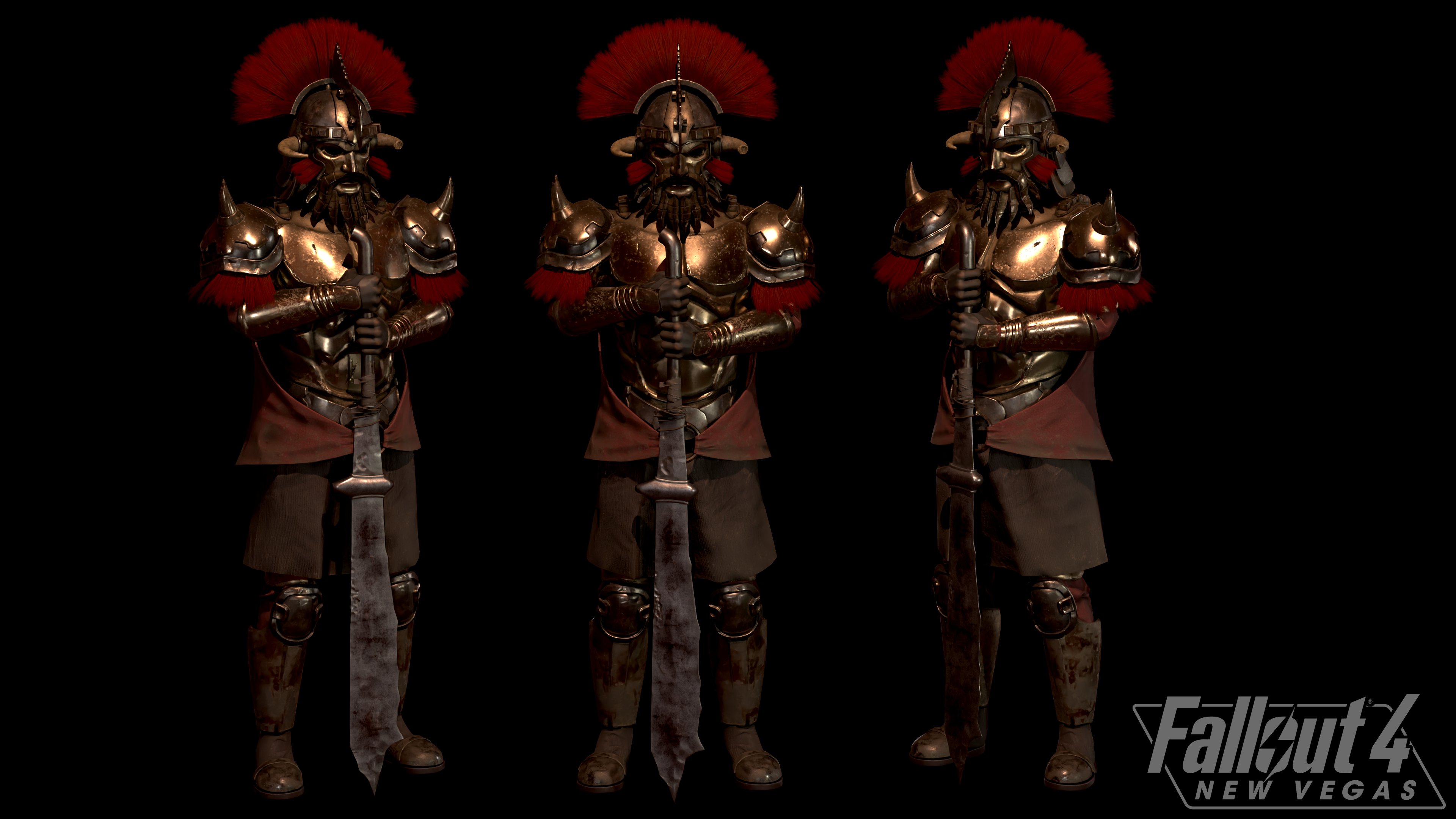 The project seems healthy, with recent updates across their social media and occasional "teaser" releases of subcomponents as small, standalone mods, such as the
Bullet Counted Reload System
and the
Classic Holstered Weapons System
. Unless I'm confusing the podcasts, the team lead suggested that the world map was around 80% implemented back in 2019, and you can also see their mechanics and interface changes at work in
an early video
. I also suspect another benefit, given New Vegas's cult status, is that it's got some of the best chances of attracting developers off any of the other projects if/when they shutter.
Yeah, I'd give this one some of the best odds of making it to release. And I'll be honest, I want it to make it since it'll remedy my biggest gripe with Fallout: New Vegas - it looked positively odious. The ways in which FONV was ugly went beyond the limitations of the renderer and assets, the art direction dropped the ball something fierce, and you now look at these Fallout 4-based screenshots, with their modern lighting model and assets, and that much more attentive environmental design, it's glorious.
Incidentally, this port might also slightly mitigate my
second
biggest issue with the original, and that's how crowded together everything was. I'm not well versed in the CK, but the team lead mentioned something about Fallout 4 cells being "25% bigger" when discussing development effort, so this new implementation might be a little larger in the end. Sure, it's not "negative space" in a gameplay sense, but even some extra cosmetic breathing room would be welcome.
Much like most projects on this list, Fallout 4: New Vegas would work as a Total Conversion that
won't
load the default campaign formlists, so it's unfortunately likely that most base Fallout 4 mods won't be compatible. The developers aren't planning on adding any settlements (though they will have some Home Plate-style customisable player homes), but the system's there and it's expected standalone mods for them will quickly crop up.
One major hurdle here will be having to re-record all of the voiceovers, since this project took a cue from Fallout 4: Capital Wasteland when they got told they can't simply convert the voice assets from the original, we'll cover that later. For what it's worth, the team's already at it and they seem confident that it's doable.
So, to summarise, Fallout: New Vegas's campaign and RPG mechanics married to Fallout 4's visuals, combat mechanics and customisation systems? I want to believe!
Fallout: Miami
This one's a bit of an outlier to this list, in that it's
not
an Enderal-like total conversion, but a Bruma-style expansion: the Sole Survivor goes tropical. The plot will feature a number of local factions, consisting of junkies, bikers, slavers and "normal" people, as well as the Enclave, though we have little else to go on.
When I first heard about it, a long time ago, I was rather tempted to write it off since it seemed to embrace the "cooky" Nuka World stylistic approach and the early showcases seemed quite rough. Since then, however, the project's been coming along quite nicely and it looks like it may be a consistent, well polished experience. It still appears to be on the whimsical side of Bethesda Fallout, but the developers are approaching their world-building seriously and they certainly seem to be putting in the effort to match their ambitious plans for a new locale aesthetic.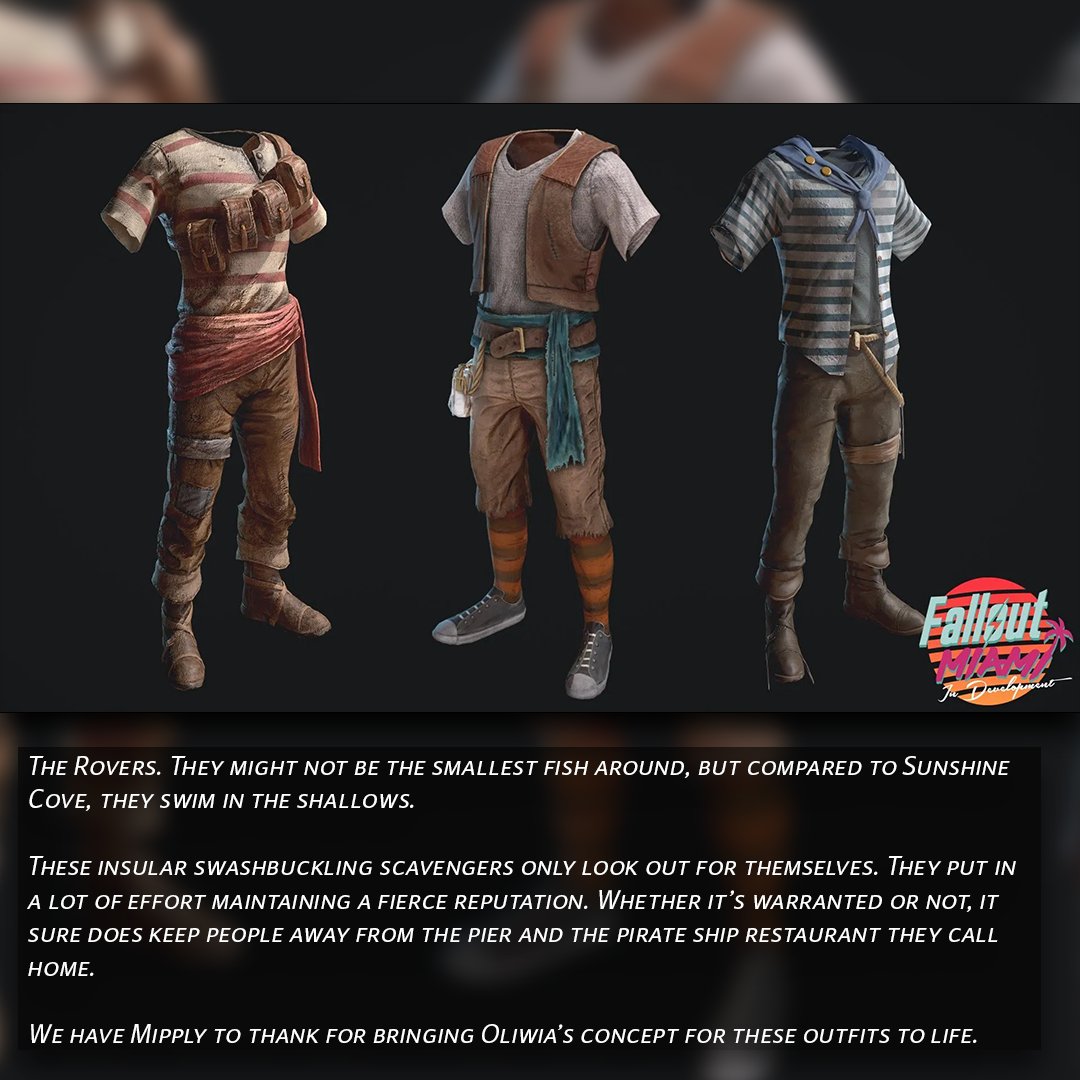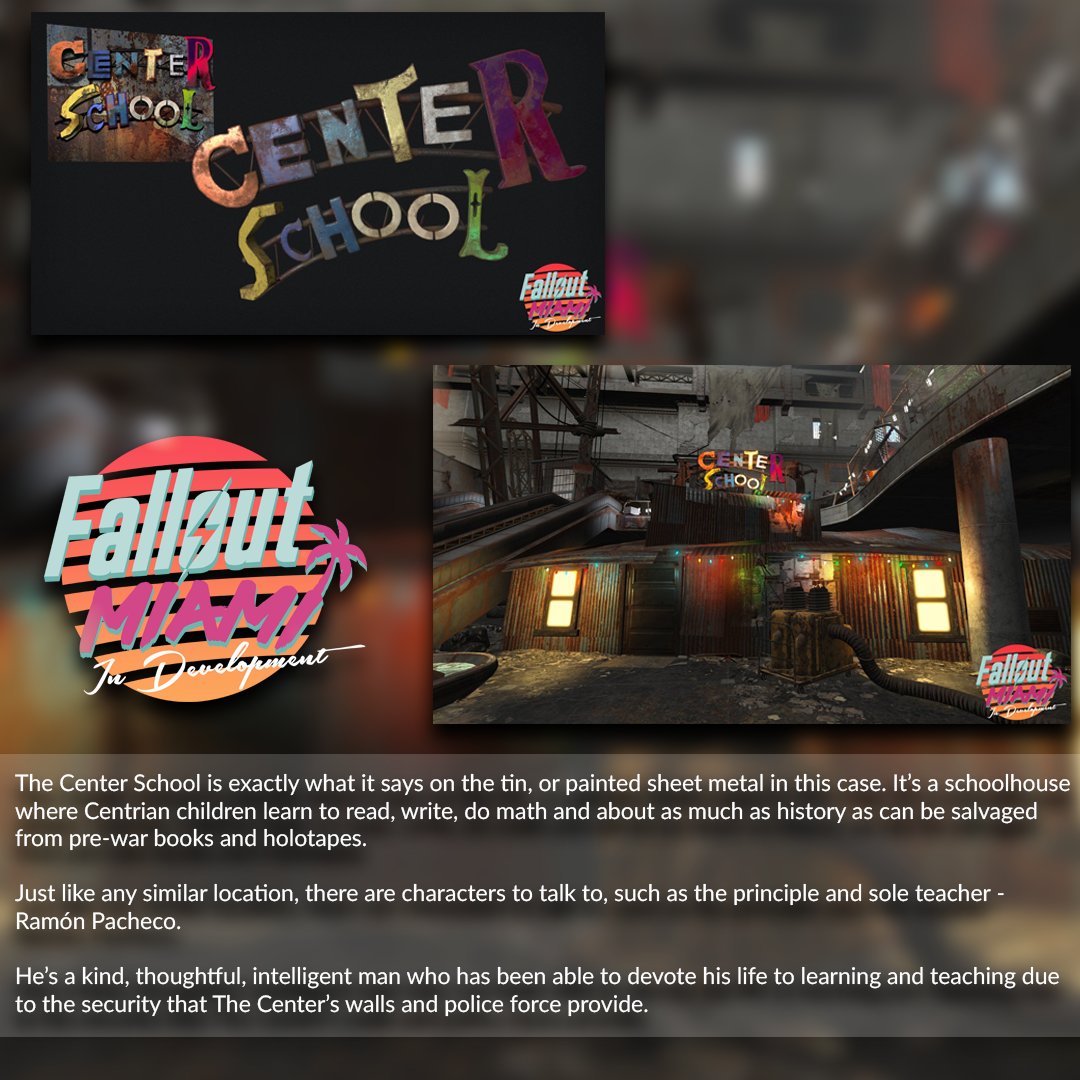 And if I had to pick the one most likely project to release, it's this one. It's reasonably far along, they post regular updates on their social media, and they have the most manageable scope of the lot. Yes, it's a whole new plot, but an expansion-sized one rather than a whole new Bethesda Game™. They've even
teased a standalone quest mod as "coming soon"
back in February, so we might actually have a taste sometime this year. Until then, I suppose you can get
this Quad Barrel Shotgun
for your regular Fallout 4.
Oh, and yes, this is the one megamod here that should slot into your modded Fo4 installation just fine. You know, theoretically.
Updates
:
-
Miami Misadventures - Episode 1
, the first in the teaser mod series for Fallout: Miami, released in February 2022.
Fallout: Cascadia
An all-new campaign set around the ruins of post-apocalyptic Seattle involving a conflict between an expanding New California Republic, the titular faction of independent Cascadia, and
Canadians
. This TC is also undertaking its own mechanical overhaul, featuring a skills system and... playable mutants, unless I'm misremembering? Full voice acting is expected, with a silent protagonist, naturally.
​
Looks good! Spiffy website, solid visual presentation in promotional materials, regular social media updates and submod releases like the
NCR Patrolman and Trooper Armours
. I'd think this is one of the more likely campaigns to actually see release, but I wouldn't dream of speculating on a timeframe, since this is one of the most ambitious entries in this list development-wise - you've got both a whole new campaign, rather than a port,
and
it's full game-sized. That said, I did see an April recruitment drive on their Twitter account get a one week extension, so I wonder if they might be struggling with that resource cannibalisation effect I speculated on between the various projects.
Fallout 4: The Capital Wasteland
Fallout 3 remake in Fallout 4. Right? Well, actually, it's a little more complicated than that. Ostensibly, it should be, but during a 2019 podcast, the lead developer indicated that they were only shooting for a
partial
recreation of the Capital Wasteland setting, specifically the one which concerned the campaign's main plot, and that only runs through roughly the lower half of the Fo3's map. There would be ported sidequests and other content, but only within that scope of that limited worldspace. Then again, the current description on their website states they're aiming to rebuild "the entire Capital Wasteland, complete with quests, dialogue, and all locations", and apparently the mod originally started out as small recreation of Fallout 3's intro segment, so things seem to be in flux.
​
You've got a couple of larger gameplay trailers
here
and
here
(I've run out of Codex-approved embeddable [MEDIA] tags).
This particular project is also the one that tripped up on the issue of reusing Bethesda's original voicework. Apparently, the story is that one of the modders involved reached out to Bethesda to get an okay from 'em, at which point the response was "nope." Speculation is that this likely comes down to licensing restrictions under the contracts with the voice actors' union (heavens forbid they miss one of those Tesco giftcards!) and while good ol' Beth are pretty lax with the modding, when formally requested they were legally obligated to refuse. At that point, the project near enough folded, but then the team turned around and resolved to get their own voice acting. With blackjack and
hookers
some
hookers, because at least in 2019 the plan was to only have
partial
voice acting. I don't know if that's changed.
Clearly, a ton of work's gone into this one and it's still live, though it's harder to get a grasp on how well it's doing today. It's not getting as much ongoing publicity, but the team is still working on it and occasionally releasing submodules, like this
Fallout 4 Capital Wasteland Classic Metal Armour
.
More notably, however, their current priority appears to be
a standalone Point Lookout release for Fallout 4
. I'm actually quite interested in this myself, since I never played any of the Fallout 3 DLCs.
Dunno what to say, obviously there's a few microissues left here. I think we've got pretty good odds of seeing that Point Lookout release, and that'll be an achievement to be proud of in and of itself, but I think that, with the unclear scope and the competition from other TCs, getting the full thing past the finish line would be an uphill battle. Even moreso than usual, I mean.
Updates
:
-
Fallout 4 - Point Lookout
released as of May 2022.
Fallout: London
It's Fallout. But with
proper spelling
! That's right, no more "aluminum" and start putting the "u" in "armour", you twats!
Curiously, this is meant to be a "pre-war" setting, exploring a Britain devastated by prior Resource Wars...
Eh, I gotta say, it's not really my cup of tea. I think once you're taking Fallout out of America, you're going really far into fanfic territory and, as far as I can tell, this one seems to be going all in on the wacky aesthetic. But, hey, maybe that's up your alley.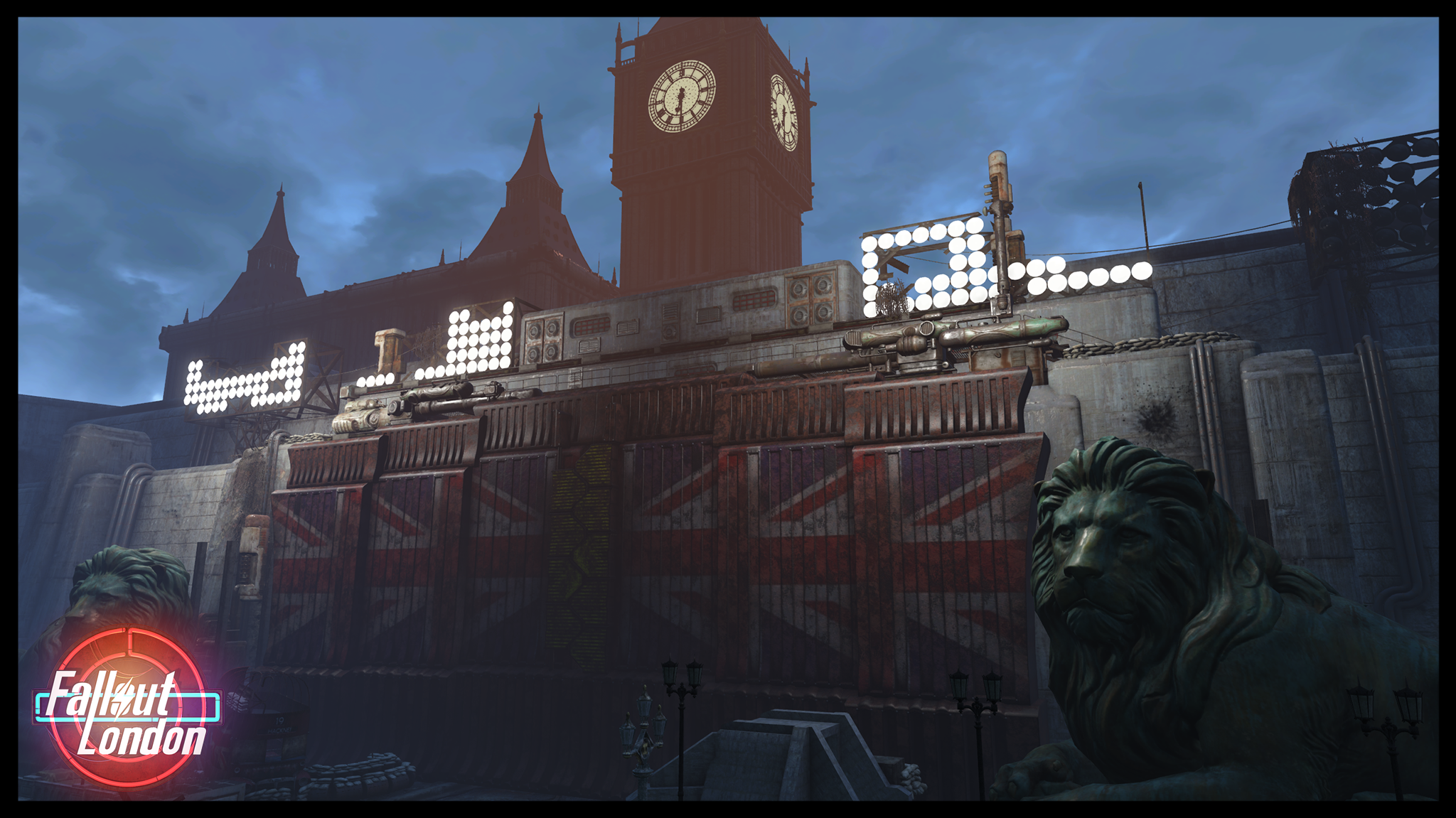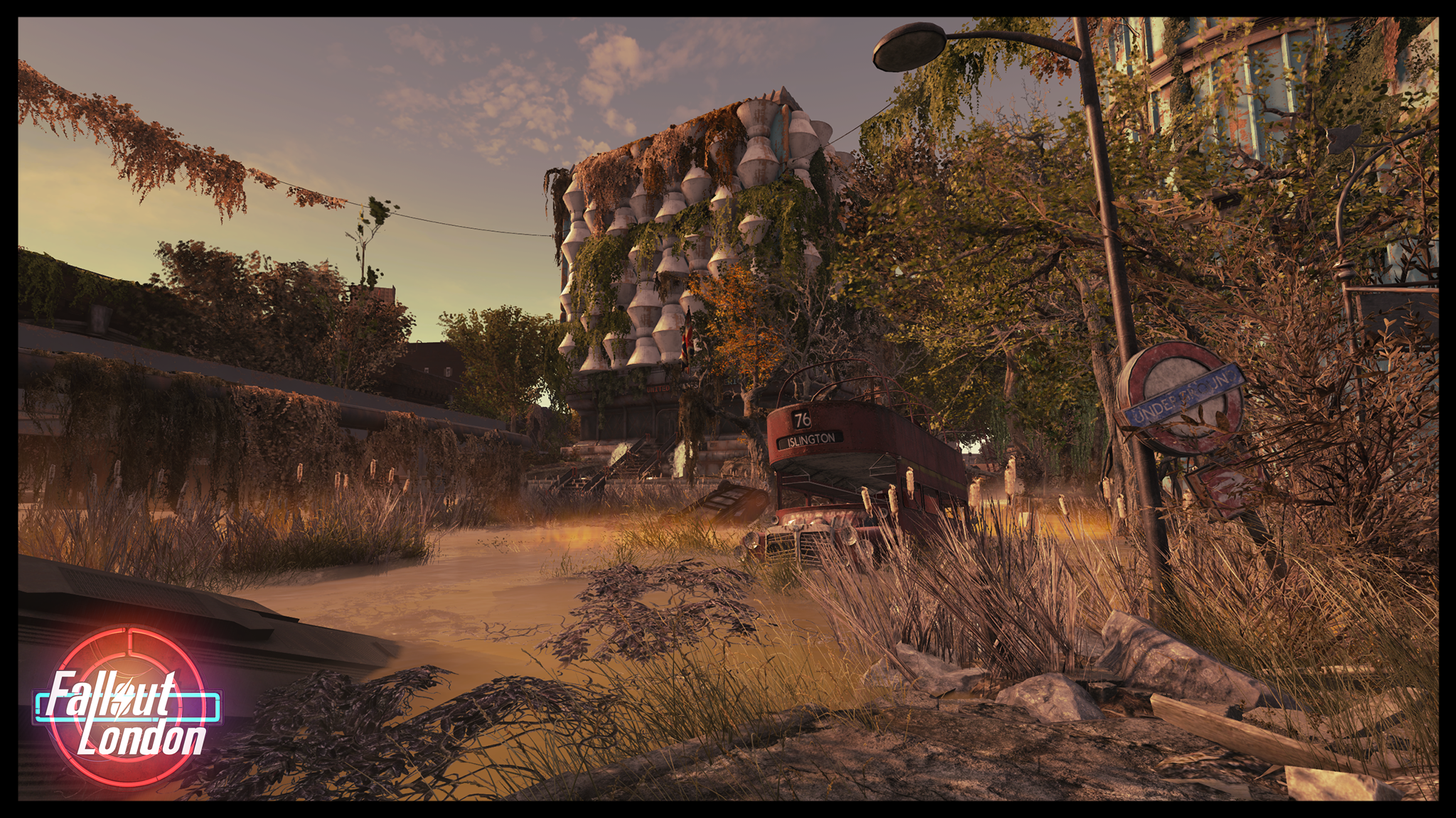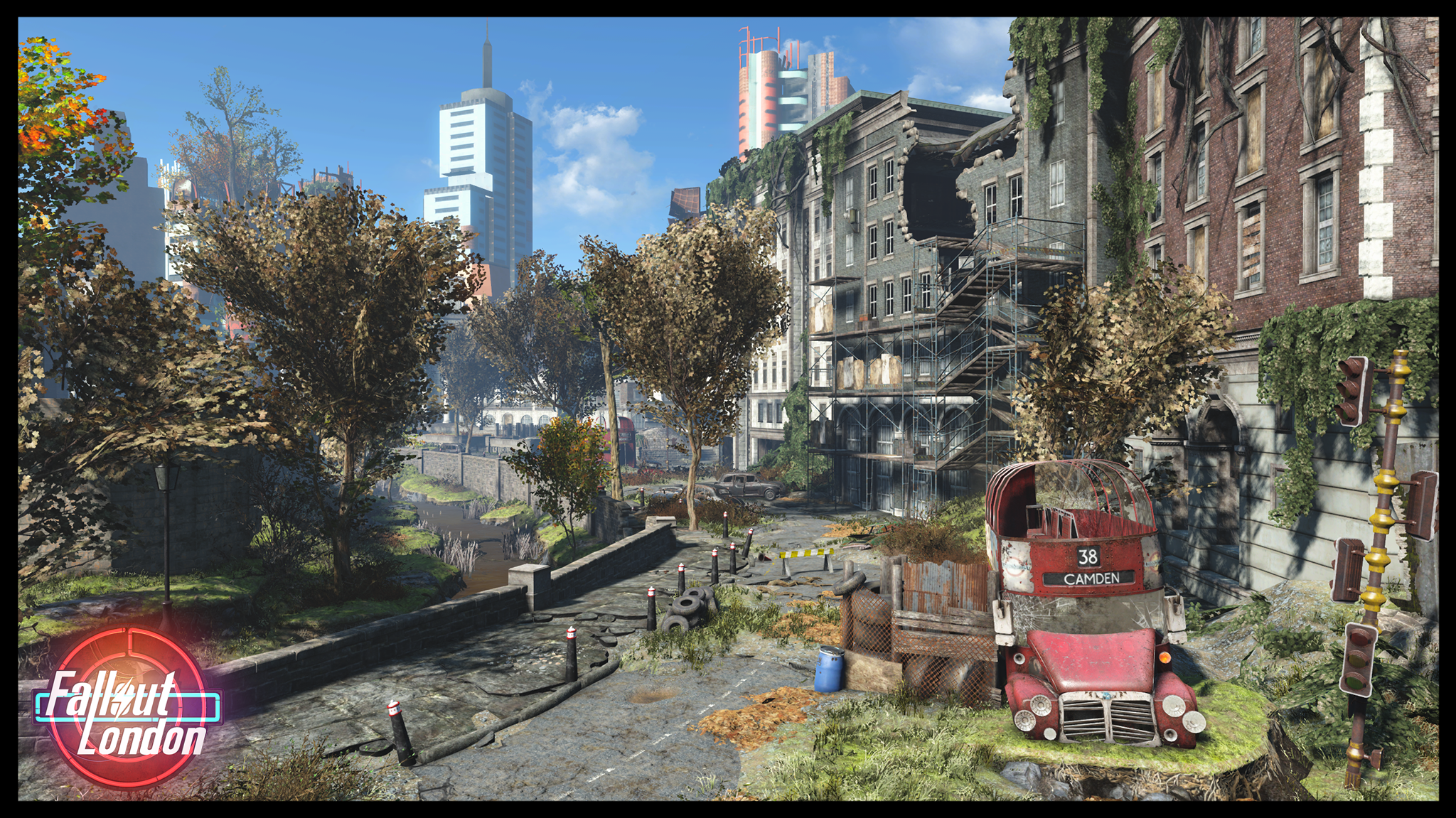 It's active, I can say that much. They're posting stuff on social media and releasing a bunch of different submods, like
this Luger pistol
, but most of their promotional material seems to be level design stills and peripheral assets, such as soundtrack pieces and concept art... You know,
.JPGs
. I didn't see any subtantial gameplay video on a quick skim. Either way, best of luck to 'em!
So, Codex, floater or a sinker? It's a mystery!
Updates
:
- The
Official Gameplay Trailer
has been published as of 18.05.2022, and the full release date is currently expected to be announced on June 25th.
Fallout 4: Project Arroyo

"Fallout 4: Project Arroyo aims to recreate and reimagine Fallout 2 in the Creation Engine of Fallout 4."
Heh. The average Codexian is either touching himself or preparing for crusade right now.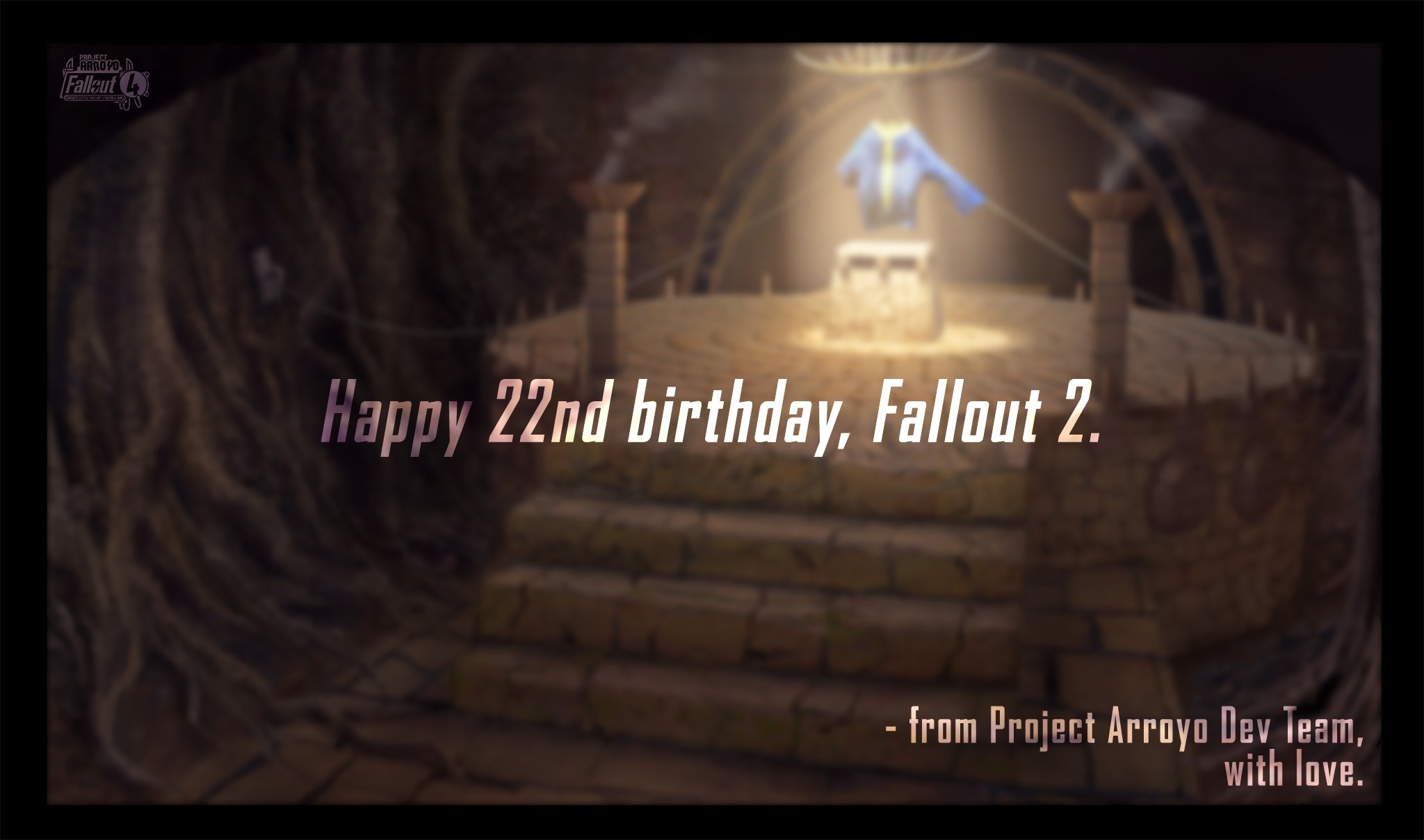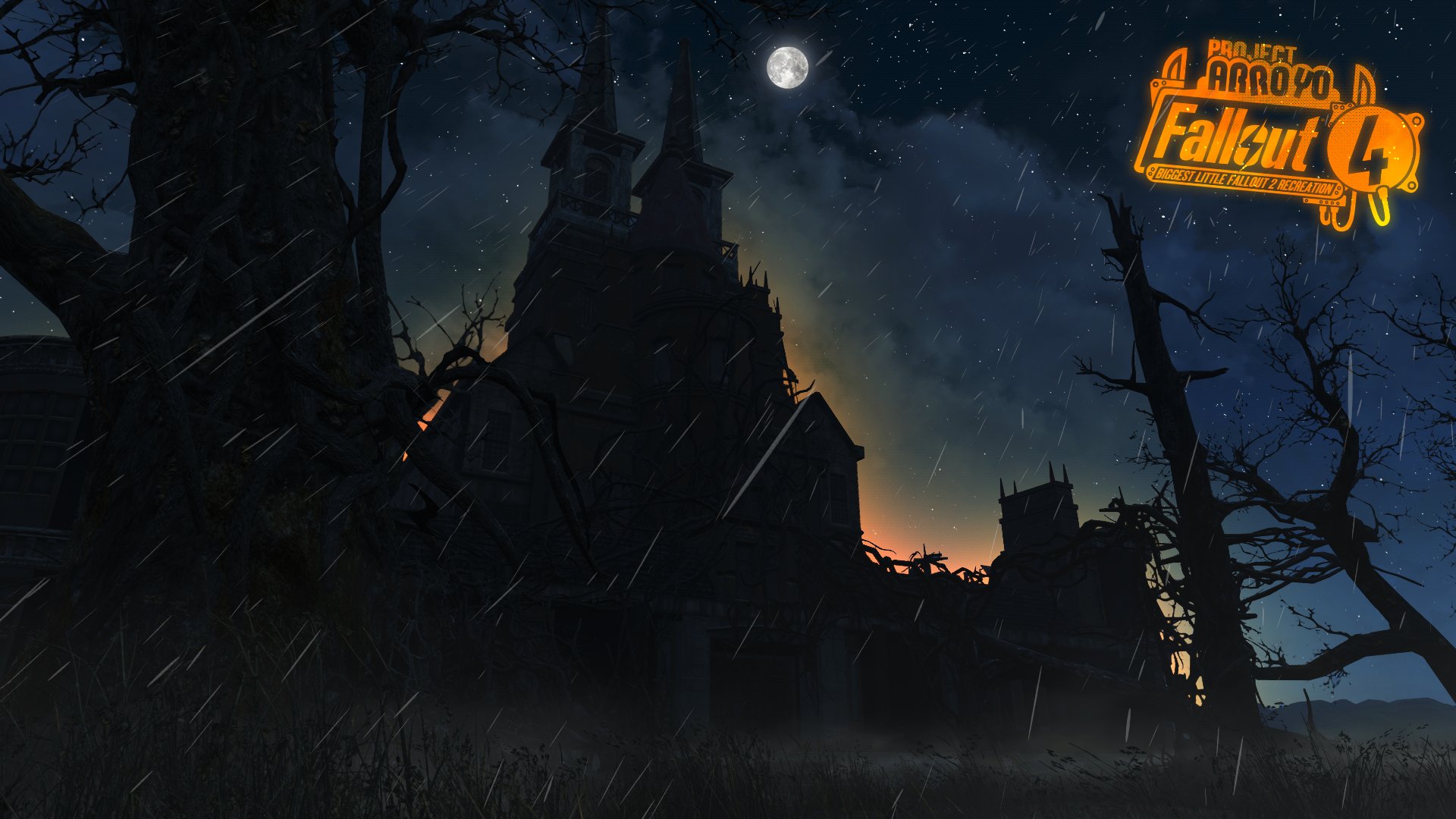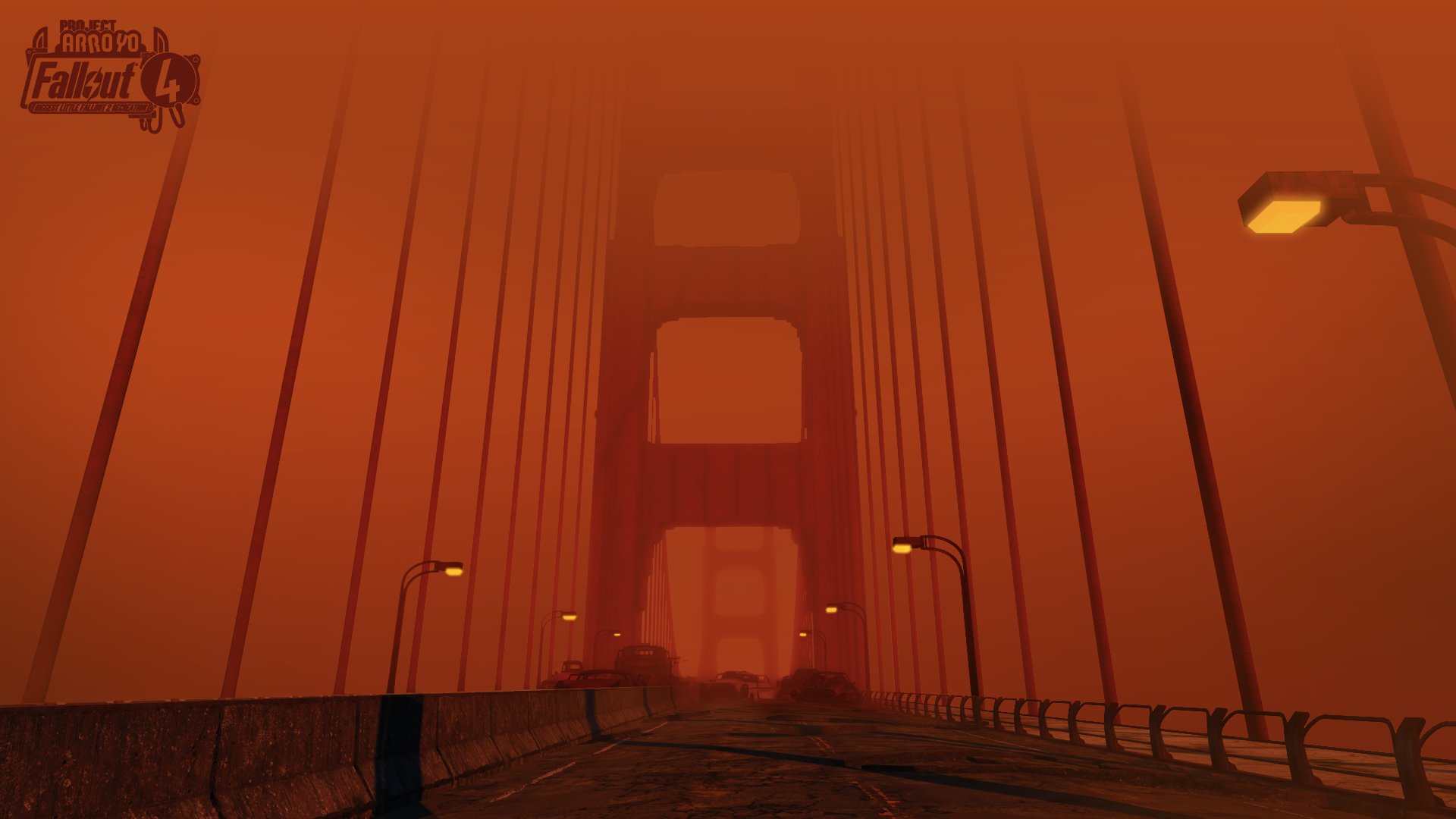 ​
What's there to say here? Seems to be worked on, there's a trickle of teaser images out there and a couple of dev streams on YouTube, but I haven't come across anything substantial for gameplay. Make your own bets.
Project Mojave
But wait, there's more - while Team F4NV are busy putting more work into porting New Vegas than Obsidian did into making it, a handful of modders seemingly ran out of patience and started their own. Except, after 4 months of work, they put out an "Early Release" preview of it. The Nexus description isn't too polished so it's hard to gather their precise ambitions, and I haven't had time to check it out as of writing this, but it seems to wanna be a New Vegas expansion for Fallout 4 as opposed to a Total Conversion.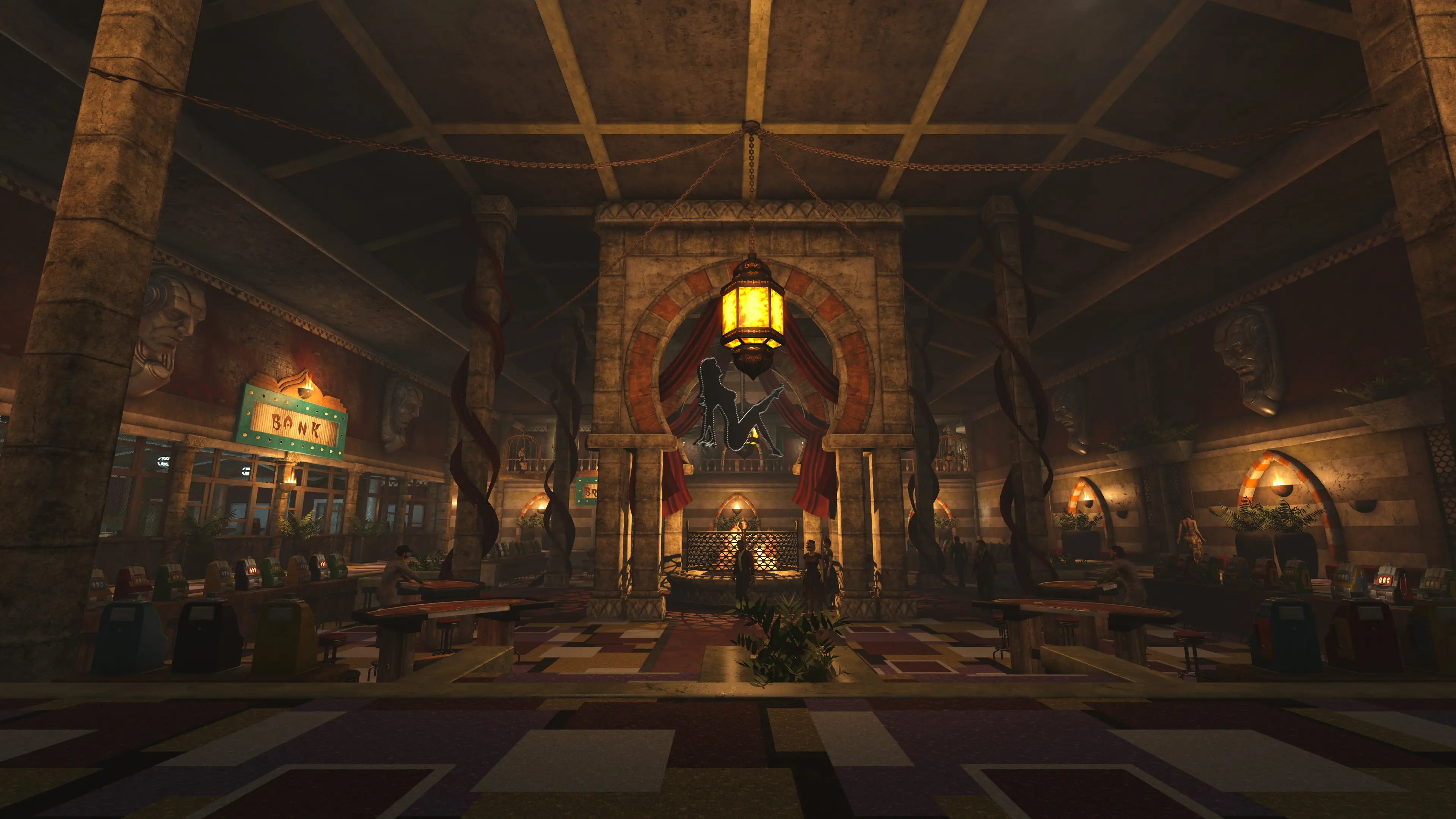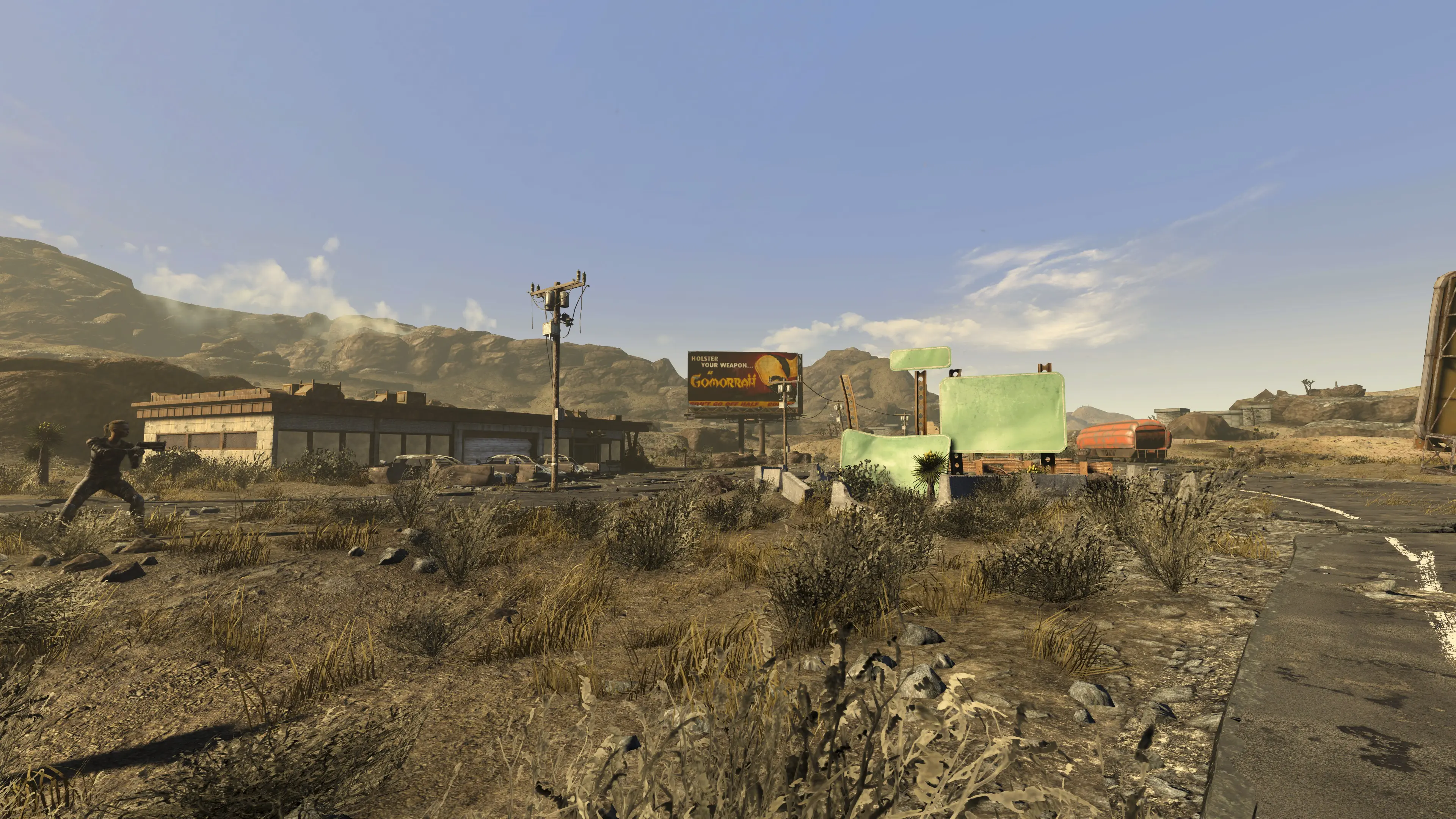 ​
This initial preview release claims to feature approximately a quarter of the NV map, including the New Vegas strip and its three casinos, "800+" remade assets, new weapons and armour, creatures etc., as well as three player homes and three workshops. The authors also provide instructions on optionally importing the New Vegas music (though I'm not sure any procedure involving junctions is suitable for end-users). I didn't see any bullet point on quests progress, but the credits do list one of the authors as responsible for quests and scripting, so I imagine it's gotta be a target.
Honestly, I'd be surprised if four people can pull this off, but I'd love to see them manage it. They've got some relevant experience, I think at least one of them's been contributing the F4NV and Capital Wasteland projects, so you know, good luck and all that!
Update
:
- With TheFriedTurkey and HcGxGrill having left the Fo4 modding community as of 2022, Project Mojave has probably gone as far as it ever will, but I'm gonna leave it listed here for now since there technically is a sort-of-working "early access" release for people to play around with.
Fallout: Vault 13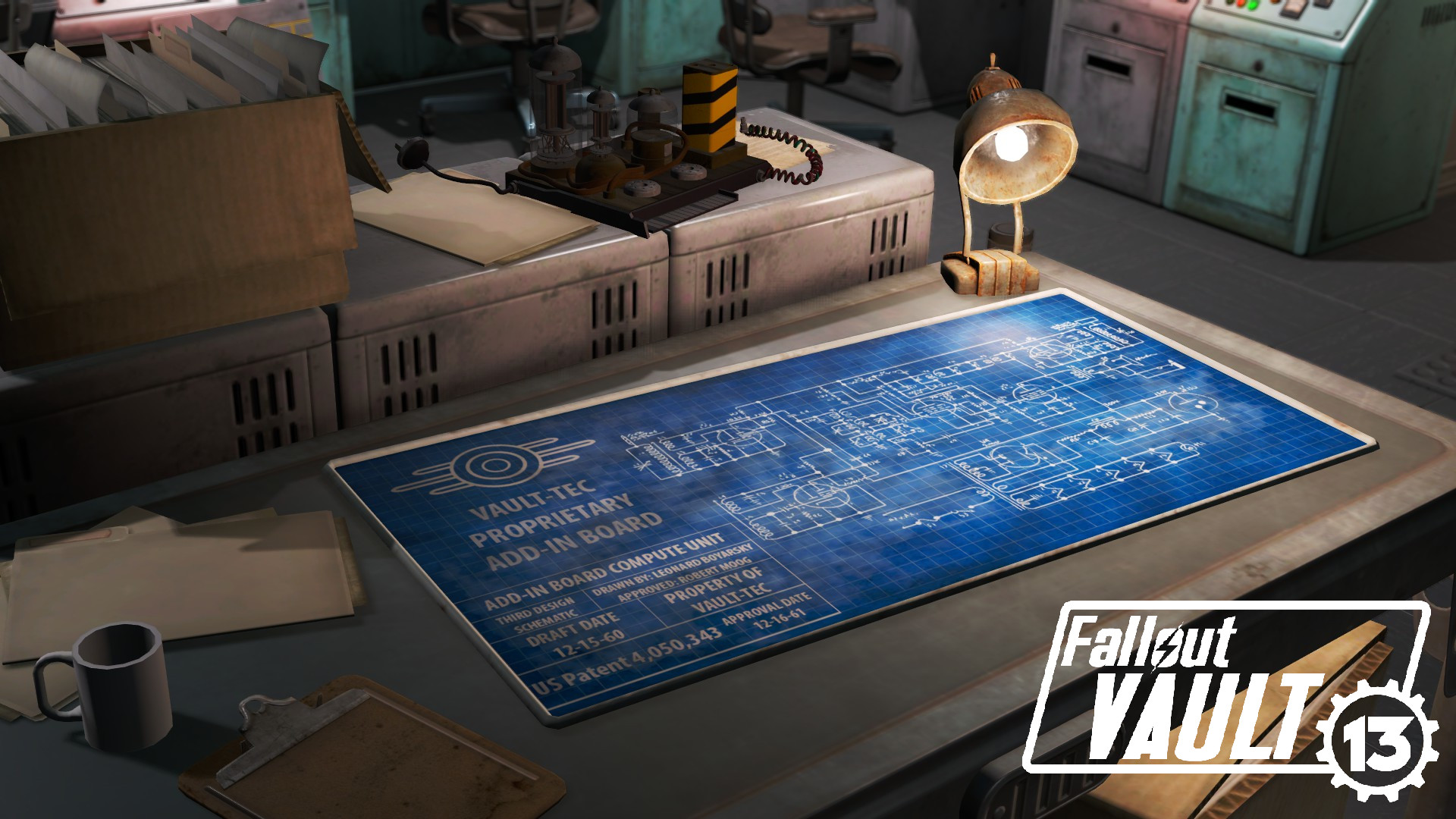 The latest Fallout 4-based remake project, Fallout: Vault 13 proposes to adapt the original Fallout for Bethesda's platform. In totally unrelated news, medical authorities all around the world are befuddled by a spate of mysterious cases involving obviously disturbed individuals wandering the streets, frantically muttering to themselves and screaming at lamp posts, with no common record between them other than their browsing histories indicating they had all recently accessed a website called the "RPG Codex."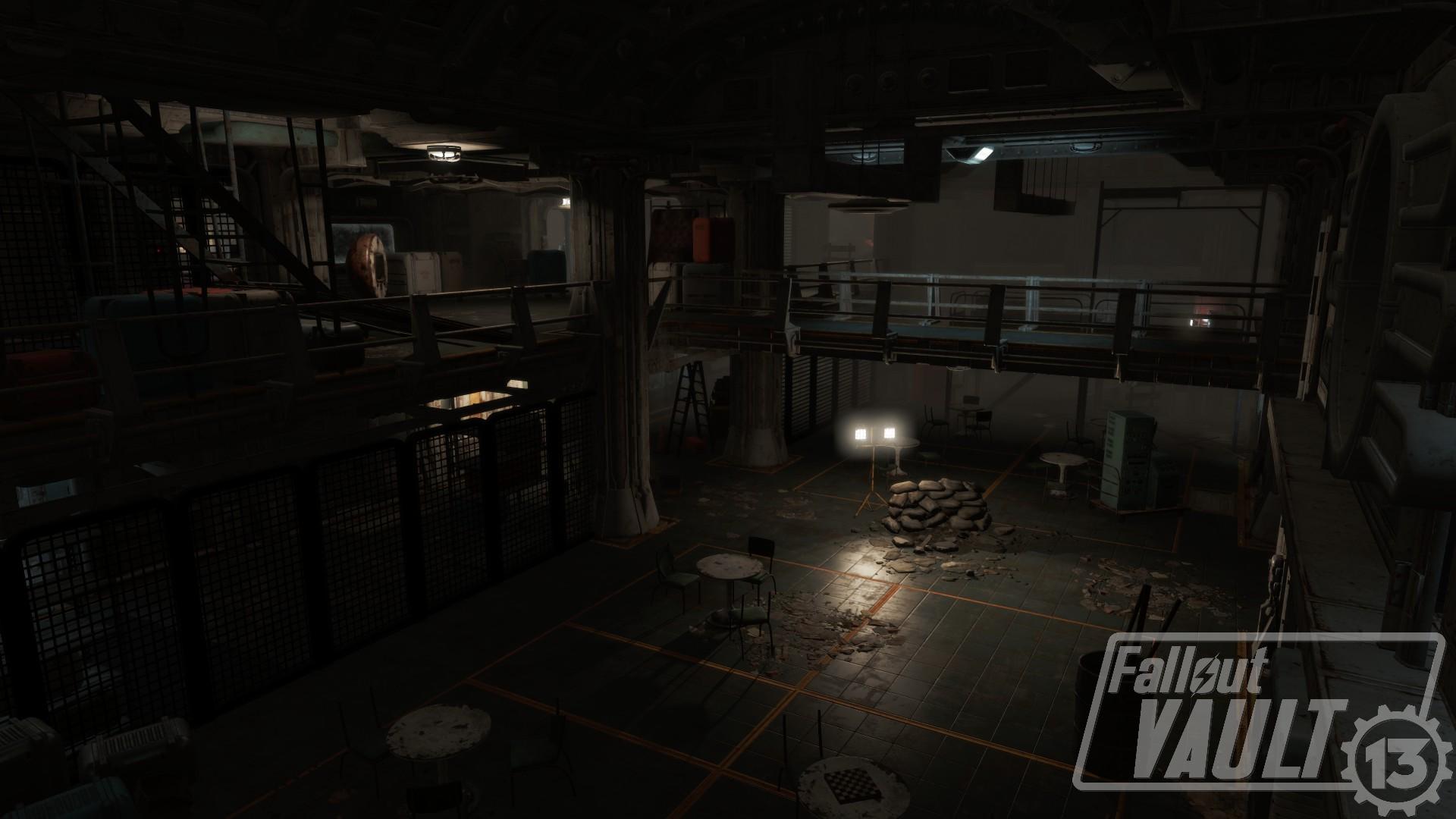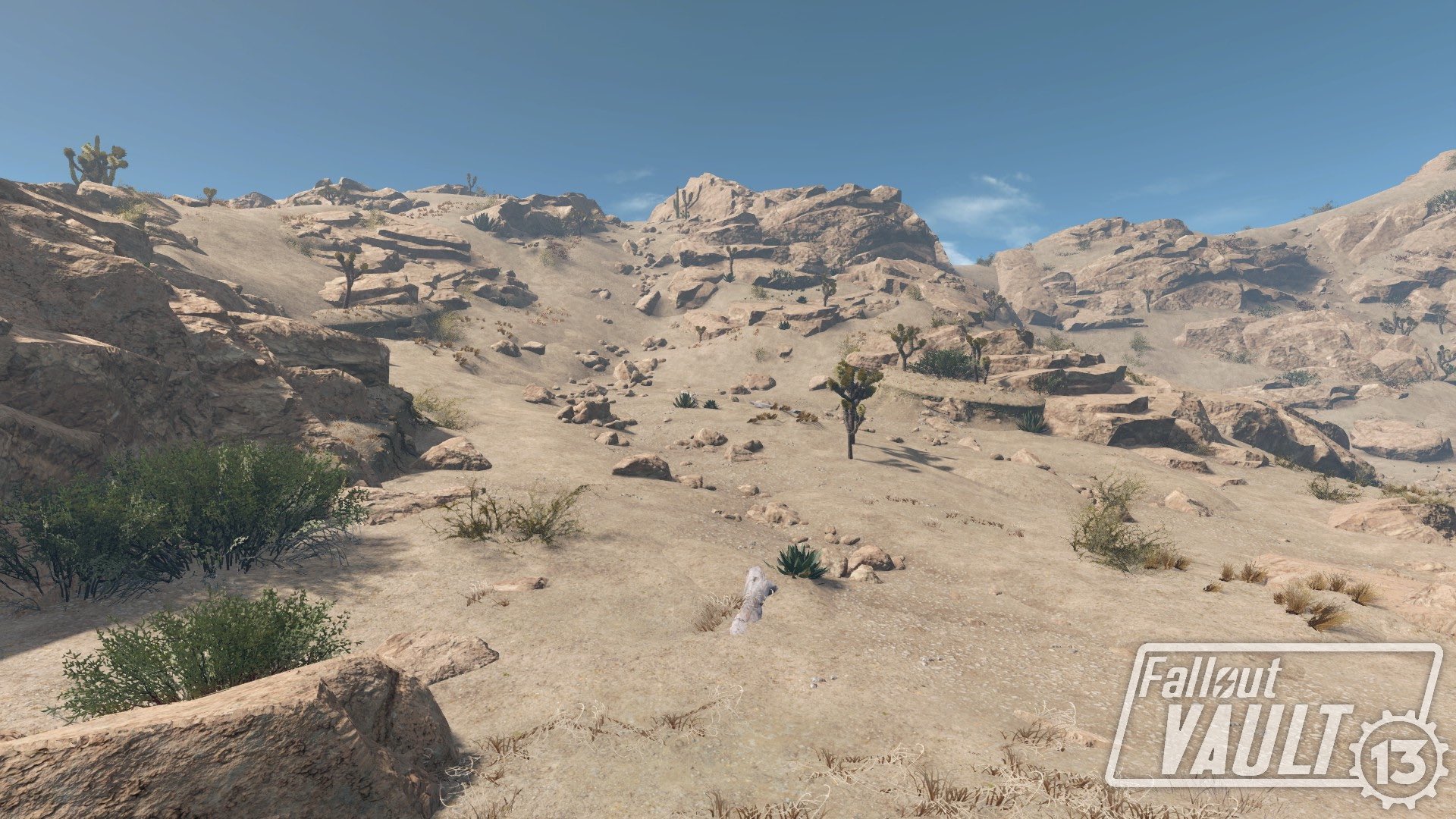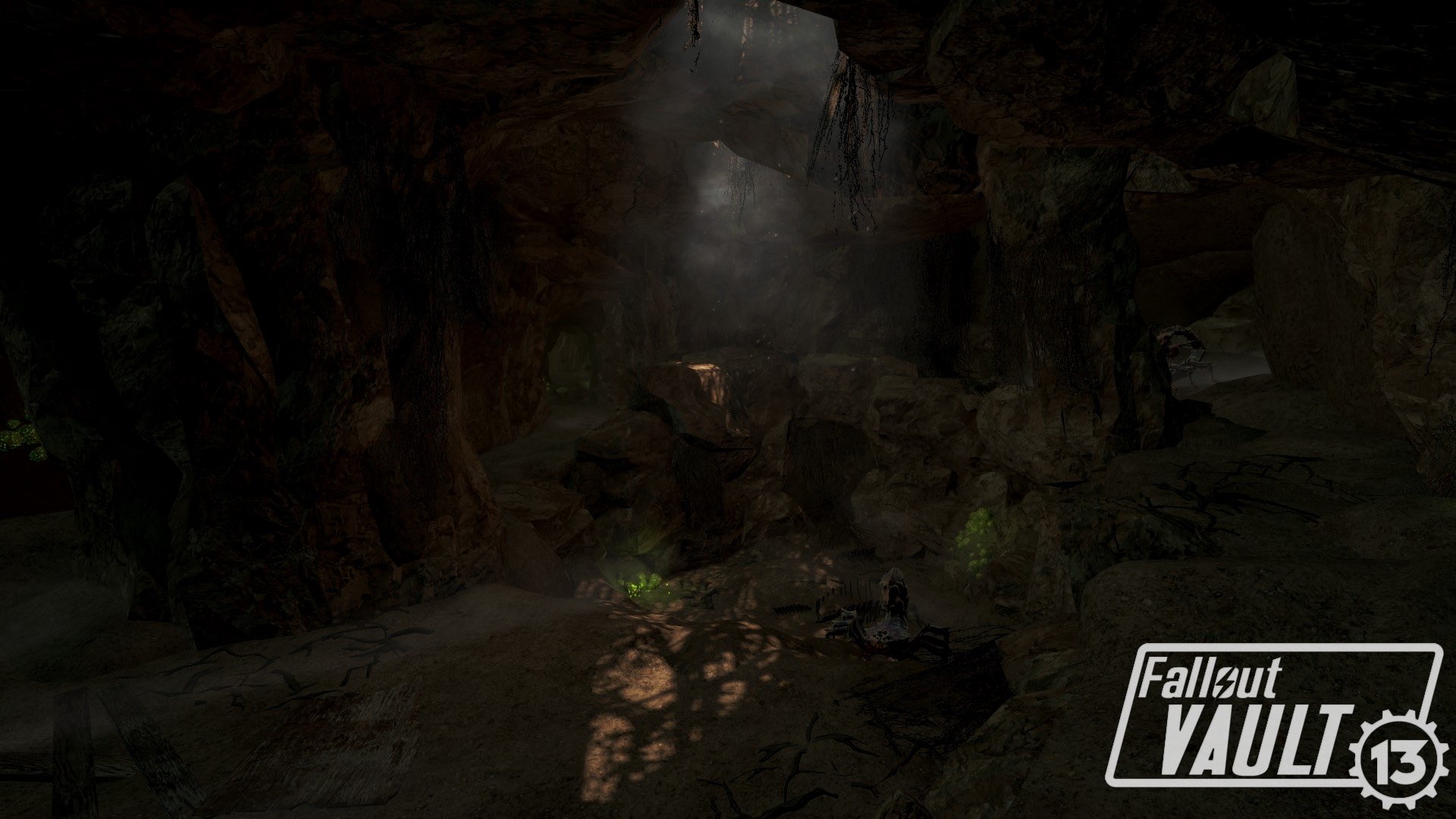 Now, we all know what the odds are on projects like these making it to release, but I'll certainly give the Vault 13 team credit for kicking off with
a neat and lengthy gameplay showcase around Shady Sands
. Among other things, they were talking about restructuring the open world into a hub design based around five major areas and combining various skills from the original game. Their social media channels show regular activity, which should be expected with a brand new project, we'll see how they get on as time goes on.
Fallout: It's Not Coming Out
If you've not perused enough vapourware yet, below is where I'll be ejecting the projects that have (apparently) gone dark and will no longer release before Star Citizen.
Fallout: Liberty Hell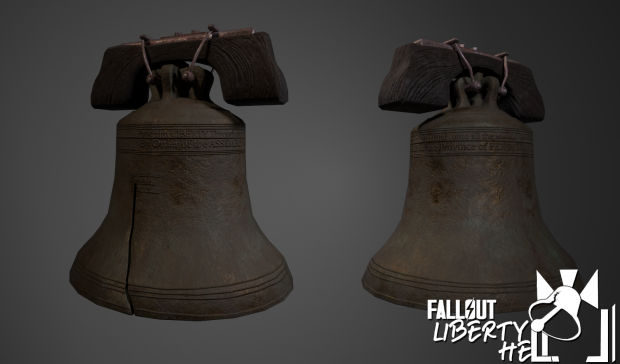 Alright, now we're in deep vapourware territory. Liberty Hell is, or possibly
was
, meant to be a brand new Philadelphia-based campaign and that's kind of all I know about it. Nothing new on their YouTube or Facebook since August 2019, and the latest info I've seen is a comment dating back to January 2020 on their ModDB page:
Mod is still in dev but we've hit a massive road block. All attention has been put on this issue but when it gets resolved, we'll have an update posted (post haste!).
The last video update posted was this
Fallout: Liberty Hell August 2019 here
.
So I'm guessing that this one's already closed up shop but fuck it, I'm the OP here and my poll looks better with more options.
~*~​
That's it, I'm done. Vote away and post your inane, hopeful bullshit and whether I've missed anything. For my part, if I'm gonna assume anything is more likely to come out than not, it'd be Miami, FO4 New Vegas and Cascadia. For the Capital Wasteland, I think Point Lookout alone has strong odds.
As for interest, well, I'm hoping for New Vegas the most. I'd finally have my post-apocalyptic Western in a non-hideous packaging.
Last edited: