Joined

Jul 1, 2012
Messages

4,232
Location
Nights are long and my attention is fickle. See, while I was finishing the last updates of my (sadly a half failure) LP of Armoured Brigade, I lazily checked for a game that was on my radar for ages, it's an interesting take on....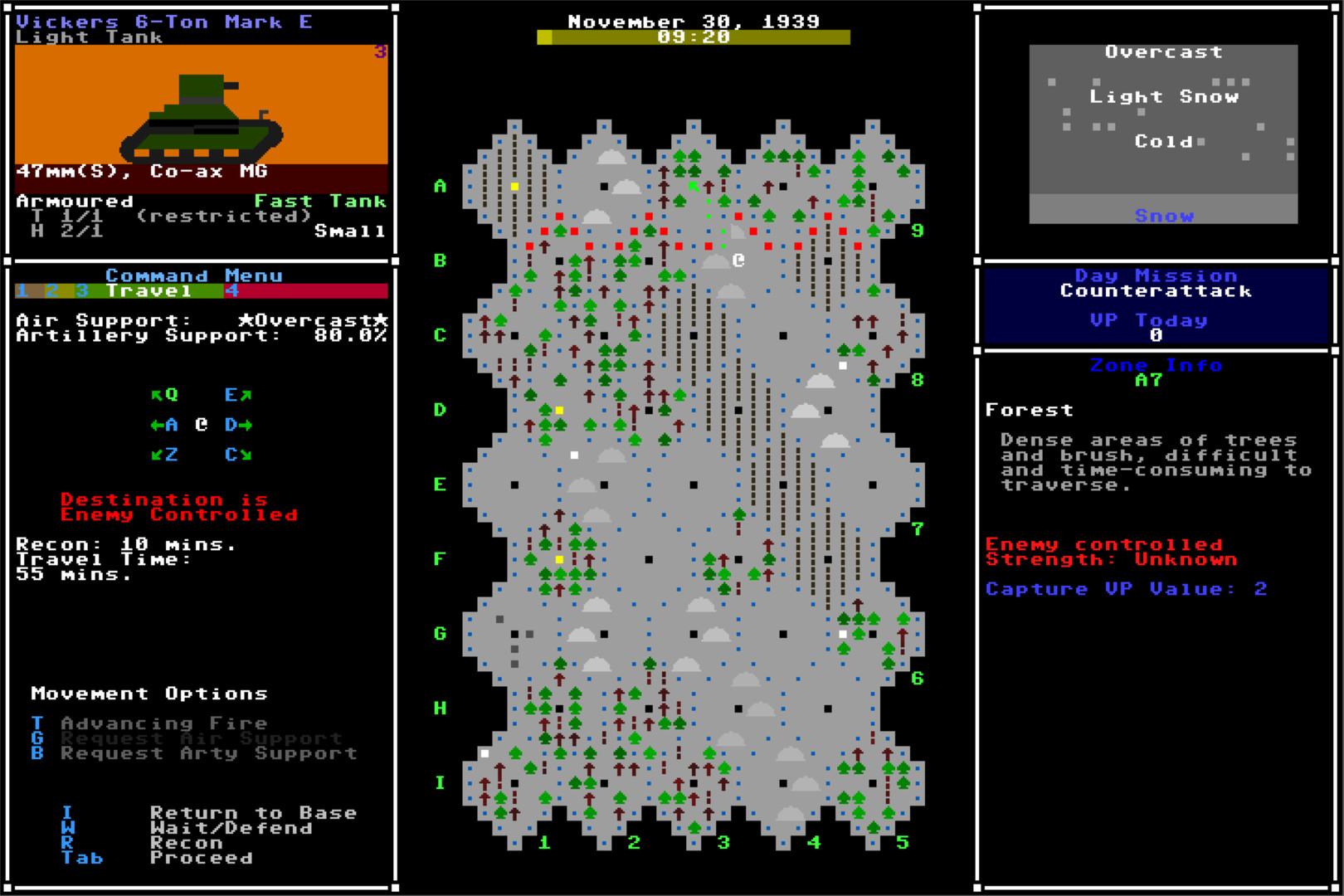 WAIT WAIT DON'T ESCAPE HEAR ME FOR A MOMENT WAIT OR I'M GOING TO SHOOT
Let's start again from the beginning.
Armoured Commander II
is a roguelike developed by a guy names Gregory Adam Scott as a passion project. It's a sequel to his Armoured Commander game, that was pretty much an adaptation of an oldass boardgame (1987 or something, it's Avalon Hill) known as
Patton's Best
.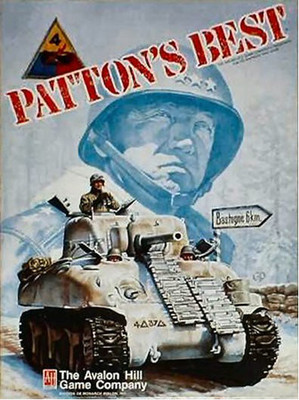 In both the boardgame and ACI, you were the commander of a Allied Sherman tank and had to manage a campaign through Western Europe. It's some kind of roguelike as we would call 'em nowadays, and it's also somewhat realism-focused but not realistic, as the amount of material you blew up was frankly insane. But it made for a fun game and it was rather immersive despite some obvious shortcomings in gameplay. If you want to play Armoured Commander I it's still free, as the alpha versions of Armoured Commander II. Let me give you a link.
https://www.armouredcommander.com/blog/armoured-commander-i/
But what's the game, essentially? Well, you're a guy commanding a tank in a platoon. You got to survive, improve both your skills and those of your men, and pray that some German doesn't blow you into small little pieces. You command your tank in a very stylized battlemap and manage resources like time, ammunition and support.
Did I say very stylized graphics?
Armoured Commander II went EA on Steam and it's a significantly better game than ACI, even if it covers now just some early war campaigns. I'd like to show ye bastards a bit of the game because, seriously, it's fun even if flawed (and I'll point out the flaws) and it's a work of passion that ought to be rewarded. Hell, I bought it.
Here, another link.
To make the thread a bit more interesting, I'd like to at least name the pixel men after you. Don't worry, you'll probably die. I won't play in hardass mode, because the campaign is over when your tank commander (yourself) dies. So, if you want to join up:
Give me
a name
and, to know how to play you,
a temperament ( COWARDLY, CAUTIOUS, BALANCED, MOTIVATED, FOOLHARDY)
I'll try to properly adapt your character (a coward will take skills that prioritize his own survival and act the part, a foolhardy guy will prioritize KILL MAIM BURN over his safety). It will make it a bit more fun than sheer optimization. Don't worry about the limited crew, dying comes with the job particularly if we aren't too smart with cover.
Also, pick a Campaign:
The classic since Panzer General. Germans have a nice selection of tanks from Panzer IIs to Panzer IIIs, and enjoy complete superiority against the Polish foe.
This campaign isn't available in my copy. Specifically. I don't know why.
DONT MAKE ME PLAY THE POLES PLEASE NO NO PLEASE

Liberate the Poles from themselves. Great if limited tank selection, opposition is a joke.
Protect Finland from the evil tankies. Disclaimer: some campaigns are
long
. This being a showcase, I'll use the game options to shorten the campaign to around 20 combat days. Finns are outmatched but hey, Finns.
Join the tankies to liberate the Finns from themselves. Sadly, same selection of tonks as the Polish campaign.
Frogs have nice tanks and have to deal with a frankly far more diversified and powerful Panzerwaffe.
Now with all the array of 1940 German toys, from Panzer IIs to Stugs to Panzer IVs. PANZER VOR
Ehrrrrrm. Do you like Matildas?
*hysterical laughter*
I'd
seriously
like this one. Disclaimer: it doesn't end well. At all. for no one involved.
And the first of our Late War campaigns! Want to be one of Patton's Best? 44 tech and 44
German
opponents!
Now with Superior Canadian metal and men!
I promise I will try to listen to you and if you pick Poland again you get Italy in North Africa. Let's hope I don't slack off
again
.