Joined

Nov 15, 2009
Messages

2,799
Location
Let's Play Icewind Dale!
Now Totally Completed!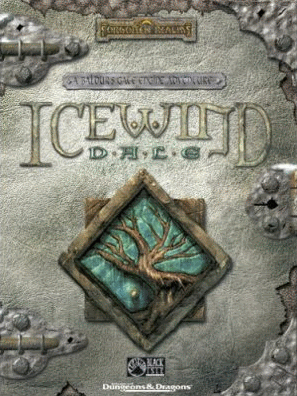 Index of fine updates
Part I: Into the deep dark cave
Part II: The club of DooM!
Part III: Valley of death shadow
Part IV: How bravely they ran away
Part V: Thunderstruck (2 parts)
Part VI: Dun-ta dun-ta
Part VII: Bridge of Death
Part VIII: The tale of the Duke and the Bard
Part IX: Caught in a trap
Part X: The ultimate showdown
(scroll up for the first part of it)
Part XI: The hand job
Part XII: Blood for the Machine god
Part XIII: Dwarf fortress
Part XIV: The Lich Slap
Part XV: Take me to your leader
Part XVI: Friendly Fire
Part XVII: manbearpig
Part XVIII: Take me to your leader again
Part XIX: Demonic Fashion Outlet
Part XX: Ghost Busters
Part XXI: The mountains have eyes
Part XXII: Here there be trannies
Part XXIII: OH SHIT ITZ COMING BACK!
Part XXIV: Totally completed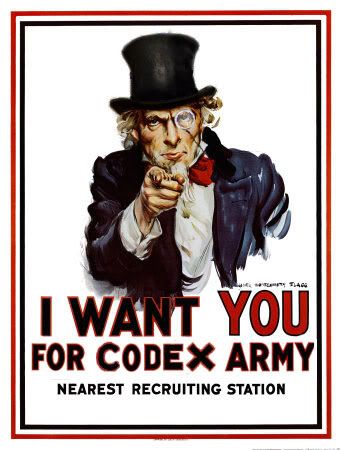 Alright so with the recent LP's of some nice part based Rpg's, I thought I would have a go at Icewind dale, since the last one didn't finish the game If I remember correctly. And also that it will be nice to do a game with little dialogue which will make it easier to do, also dialogue text that can be screen shoted instead of having to take notes which is quite exhausting.
I plan to play through both Icewind dale games, with the expansion for the first one as well. I have played the original game, so that should be fairly easy, however I havn't played through the expansion and the second game so that may get fairly bloody. Especially since I'm not very familiar with the 3:ed rules used in that game.
Any way before we start there are two things required.
1. We need a crew of
meat shields
brave adventurers!
2. I need to figure out how to introduce new characters at the appropriate level as the old ones
meet an extremely painful untimely end
cease to adventure with us. Using multiplayer mode should work, but I need to be able to create new characters at the full xp of the others, so knowledge on how to do this is required. Contribute this knowledge for the cause if you have it.
Rules
Alright let's get the first part sorted. I'm going to use the same rules as Uluminati on his ToEE playthrough. That is only reload on total party kill, other wise just push on and recruit new characters as needed, however this may only be done in a town. Eventually we will probably get some one that can resurrect, but thats a long way off as we start at level 1.
Also If your character dies, feel free to re submit it. Though make any changes to it you would like, different but similar characters may lead to additional humorous content.
Charcters
So make your characters. 85 stat points to distribute freely among the stats. State your class and your race, and if you like post a portrait that you would like. Also alignment is needed. That should be all that is needed here.
Races
Human
Dwarf
Half-elf
Elf
Halfling
Gnome
Classes
Fighter
Ranger
Druid
Paladin
Mage ( and specialist mage)
Thief
Cleric
Bard
Alignments
Lawful good
Neutral good
Chaotic good
Lawful neutral
True Neutral
Chaotic Neutral
Lawful Evil
Neutral Evil
Chaotic Evil
Attributes
Strenght
Dexterity
Constitution
Intelligence
Wisdom
Charisma
Alright so when we have a suitable party assembled the great
blood bath
adventure shall commence! So do your Codexian duty, and join the Kodex (dungeon) Krawler Krew.
Current Party
Cybernegro

Human fighter
Strangerlove
Paldin
Sweety

Thief
Human, Female
Laurentius

Elven Mage/cleric
Lost Adventurers
Cenobyte
Human Enchanter
10
15
16
18
12
16
Last words for the moment
I'll be back!
Ex-adventurers
Ad-din

Human mysterious mage
Last words: See told you, absolutely nothing to worry ab.... OH SHIT ITZ COMING BACK!
Cause of death: Also struck by friendly lighting
Stoner

Illusionist/fighter
Last words: OH SHIT ITZ COMING BACK!
Cause of death: Friendly lightning
Myszowor

Druid
Last words:
You have been thunderstruck...
Cause of Death: Struck by lightning several times
Garf

Human, male
Ranger
Last words: Your not getting me with that shit!
Cause of death: instagib spell
magnus the vengeful

Human Paladin
Last words: I will be avenged!
cause of death: instagib spell
Scorp

Dwarven fighter/cleric
Last words: : Such shameful behavior will not stand, I shall go to the other side of this bridge again, good day to you
Cause of death: Mauled by undead
Al Gore

Human Fighter dual to druid and general hippy
Cause of death: Manbearpig
Last words:
See you in hell
Chai

Human Fighter
Last words:
AHHHH! ARMOR!
Cause of death: Cursed demonic (fashionable) armor
Makabreska

Human Thief dual classed to Illusionist
Last words:
Woah what is that sharp thing? it is probably good for me!
Cause of death: Killed by undead
Lord Paco II

Human Fighter dual classed to Invoker
Last words:
Swords are good for me, they have much iron!
Cause of death: Killed by undead
Aghar Yellowbeard

Dwarven Fighter/cleric
Last words:
: Didn't they just say that they wouldn't kill us?
Cause of death: Slain by tricky barbarian
McGuffin

Human Cleric
Last words:
Dunno if this will work, but doesn't hurt to be cautious!
Conan

Human Fighter
Last words:
Do you want to live forever
?
Cause of death: Frozen to an iceblock
Tetris
Human Paladin
Last words:
Die what ever the hell you are!
Cause of death: Smiten by a bronze guardian
Lovecraft

Half Elf Fighter/thief
Last words:
They don't look like dwarves...
Cause of death: magic missile
Reject

Short and hairy half-elf Bard
Last words:
I'll even give you your boots back if you stop!
Cause of death: Turned into living pincushion
Garfunkel

Elf Cleric/mage
Last words:
No I mean you the guy named Bard
Cause of death: Friendly fireball
Alais
Human Invoker
Last words:
My magic it does nothing!
Darthowicz

Human Fighter
Last words:
Do you smell something?
KalosKagathos
Human Bard
Last words:
Perhaps this is the time for a song...
Penny Profane
Elf, Female
Cleric
Last words:
What do these fucking lizard men want?
Chzr

Elf fighter
Last words:
Guys by the way I was just joking about the human flesh part.
Sabeth

Elf Fighter/theif
Last words:
Oh more spiders, I can't stand those things!
Strangelove
Human Cleric
Last words:
It's just a little spider, nothing to worry about.
Abramakabra

Human, Female
Mage
Last words:
Well I'm surprised how well this is going.
Slick

Half-Elf mage/cleric/fighter
Last words:
Yes, if keep this up we will have this t-t-tomb cleared out in no time.
Vitriol
Male Human Mage
Chaotic neutral
Last words:
I....I...Hate....
Lord Paco

Human, Male
Fighter, dual class to mage at lvl 3.
Last Words:
What is this creature on my flank? Never mind my armor will take care of it... oh...
Taplo

Human
Fighter
True-Neutral
Last word:
I mean for balance yes balance! What is this foul creature, I require aid!
Roxorowski

Human fighter
Last Words
"It's coming right for ... oh bloody hell!"
Total party Kills
Level 1, orc caverns
Level 7~ish, Yxonomei x2
Level 11~ish Maiden Illmadia x4
Brave reserves!
Zensunn
Human, Male
Monk
Lawful-Neutral
Hoverdogs 'necromancer
name: makabreska II?
str 8 dex 17 con 16 int 18 wis enough for a necro cha dump
Stone-Cenobyte
human mage
Filthy Hippy (roxxor)
Elf ranjer
typical ranger stats and stuffies.
Mico Selva
half-elf
Fighter/Thief
True Neutral
bows & two-handed swords (other proficiencies as You see fit)
STR: 18/something
DEX: 18
CON: 18
INT/WIS: divide rest of available points evenly here
CHA: as low as possible
Makabreska the Cursed
_________________
Additional, reserves.
Cleaveland Make Blakemore
übermensch