Joined

Apr 7, 2009
Messages

2,252
Since the Codex is a prestigious magazine, I thought it deserved some more exclusive content. It is nice that various Codexer's have LPed various off-ball games. Without Black Cat or Ghost Dog, I would have never given Shin Megami Tensei I, II or STRIFE the time of day. I would now like to make my own contribution by providing an LP of a game that (probably) few of you have heard of and even fewer (if any) have ever played. The game I am LP'ing is rather unremarkable except for one thing: it is the earliest known cRPG.
Without further ado, let's play pedit5!
This game was written by Rusty Rutherford in 1974-5 for the
PLATO network
. Supposedly, it was released only a few months after the first edition of Dungeons & Dragons. The game was promptly deleted, but, apparently, the game was revived as orthanc1. The game mostly involves exploring a (static) one-level dungeon, bashing doors, killing monsters and finding treasure.
Since this game can only be run on the PLATO system, and I can't find the software anywhere on the internet, I had no choice but to ask the good folks at
cyber1
for an account.
This is the main menu of the PLATO system. I type in the name of the game.
Huh?!
Let's first RTFM.
What a set-up!
Let's learn about stats!
Now, onto movement!
It is now time to learn about time!
Tell me about monsters!
What about booty?
When can I level-up?
What about spells?
Not that I think the game will ever be improved, but let's read the last section for teh lulz.
I guess I'll have to play that some day too. Now, let's get to it.
I create a new character.
For the glory of Codexia!
I press the Up arrow.
What, no ASCII?! Graphix whores!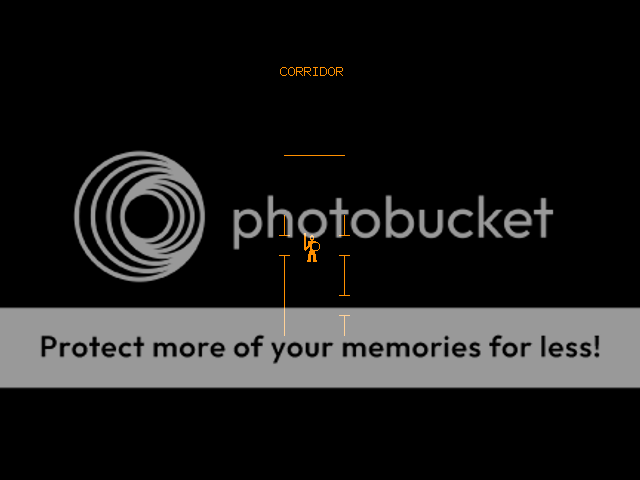 I move on up the corridor and take a left.
To get through a door, I have to bash it down.
This takes me to another corridor.
I find a room with some treasure in it.
My first encounter is with a lvl 2 giant rat. Since I can't run, I choose to fight.
Alright, let's try this guy.
I find a secret door just up the way from the Dungeon exit.
Inside I find a lvl 4 Medusa. I flee.
It looks like I have no choice . . .
This game sure is hard!
Yipee!
I find a lvl 1 human. Maybe I can take him on.
First kill!
Look ma, a stats screen!
Since this is a level 3 human, and I don't want to die again, I see if magic can help.
Let's try Sleep.
Nighty-night!
I then put his lights out for good.
I find another level 1 monster.
I am on a roll!
This should be easy.
I wonder what happens if I move toward the exit.
It displays this message and kicks me back to PLATO's main menu. I re-enter the game.
It looks like I can resume this character if I know the
password
Secret name.
BTW, I am only using that password for this one update, so don't get any funny ideas.
I find another monster.
I explore the dungeon a little bit more . . .
. . . before dying again. I think I will do another update if I ever get close to beating it.