Wielder of the Huegpenis
Staff Member
Joined

May 29, 2008
Messages

1,876,733
Location
The Shivah is a noir-ish indie adventure game developed by some chap named Dave Gilbert, who is, apparently, completely unrelated to Ron Gilbert (or at least he claims so). In the game, we take control of one Rabbi Stone, who is a SHEPHERD of souls, if you get my drift
Expect intrigue, crime, collar-grabbing and general JUDEN ahead.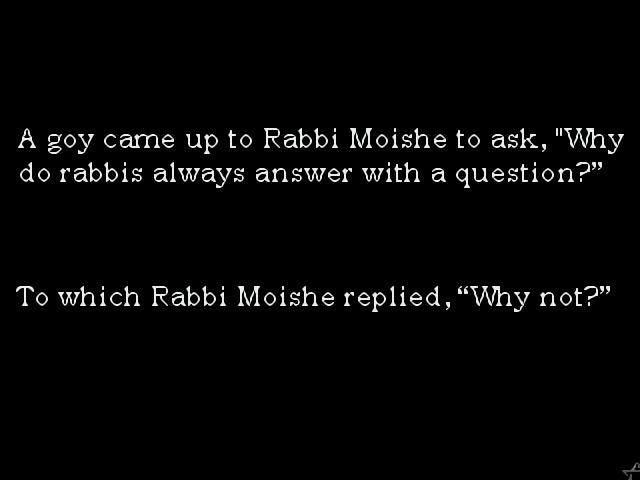 The few stars visible looked lonely and desperate
I could relate
Sometimes the line between salvation and damnation is a mighty fine one
I no longer knew which side I stood on
There are those who would say that I had no business being here
They might be right. I'm no longer sure what I'm doing. But I'm fairly sure I know who I am.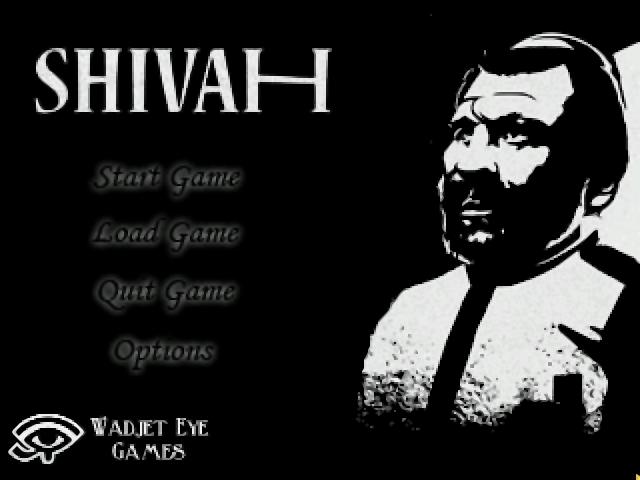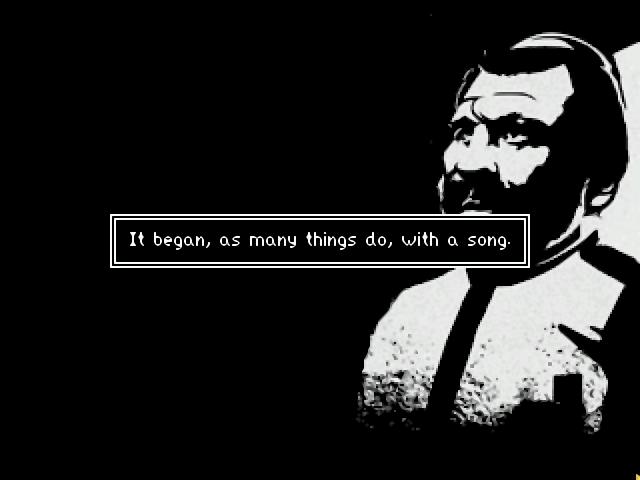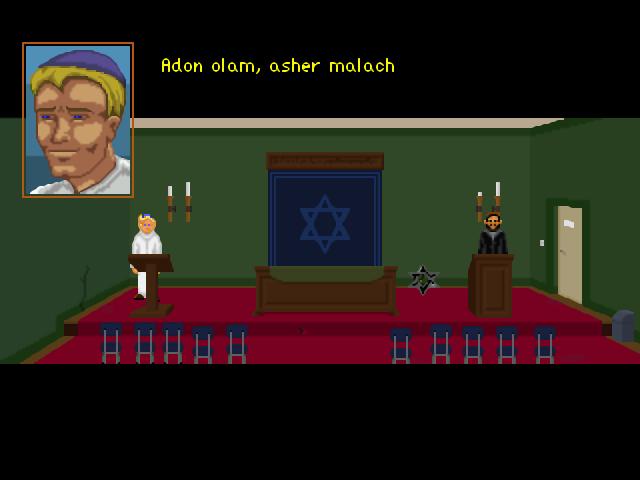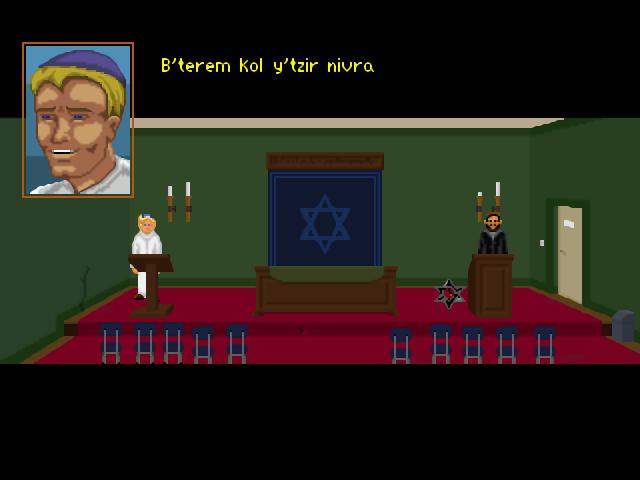 L'et na'asah v'cheftzo kol (this guy is voiced by the dev himself)
Azai Melech, sh'mo nikra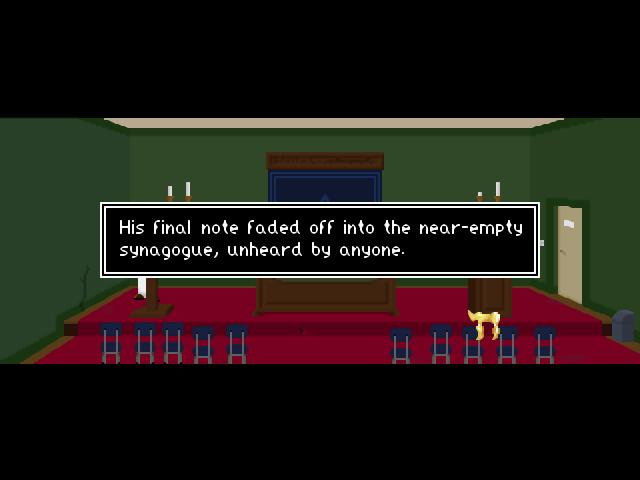 As I had hundreds of times before this, I got ready to speak
And, as I had hundreds of times before this, I began to wonder why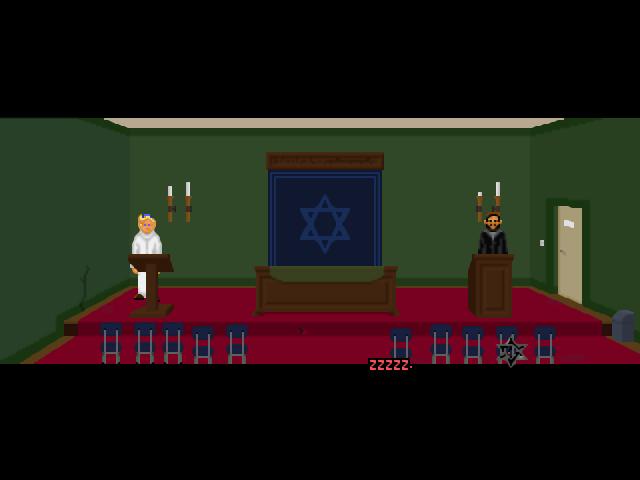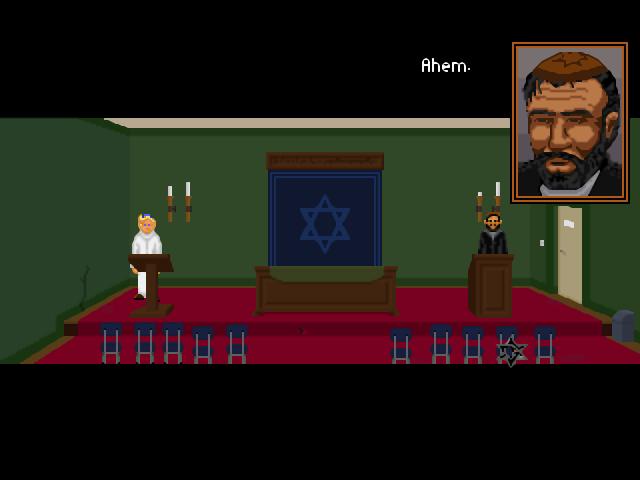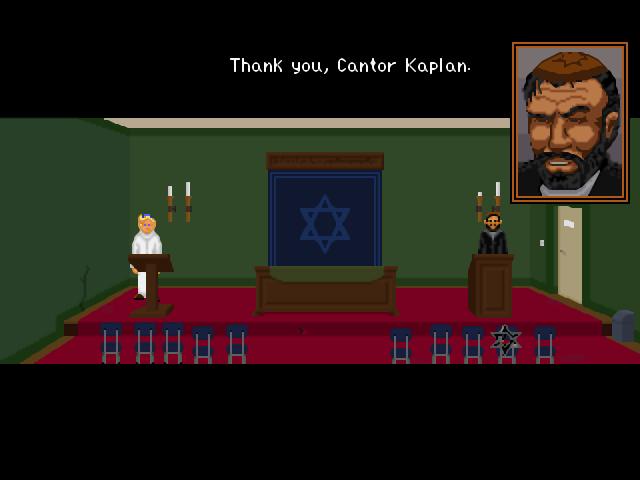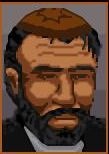 Today in my sermon, I'd like to discuss suffering (DISCUSS!!!!)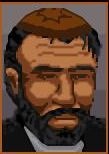 Why do bad things happen to good people?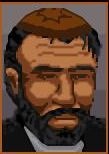 Wherever there is pain or oppression or poverty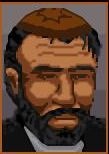 The question is always the same... "How could God let this happen?". Is God as good as we think?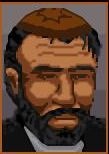 Can he, in fact, do evil? Maybe on occasion, he even enjoys inflicting pain?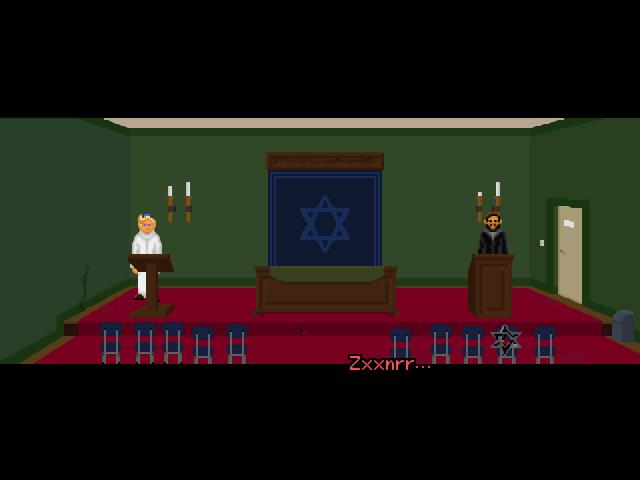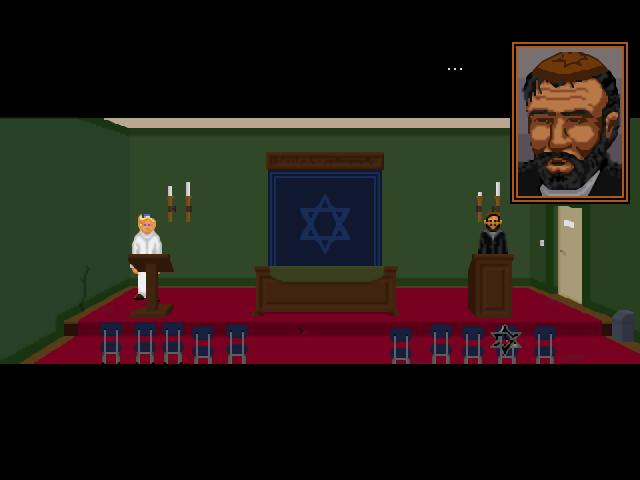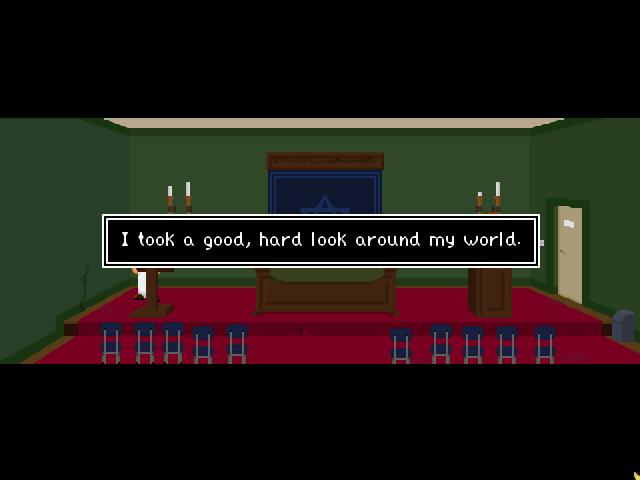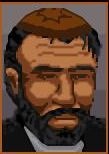 I...
and then it hit me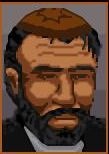 No. I can't do this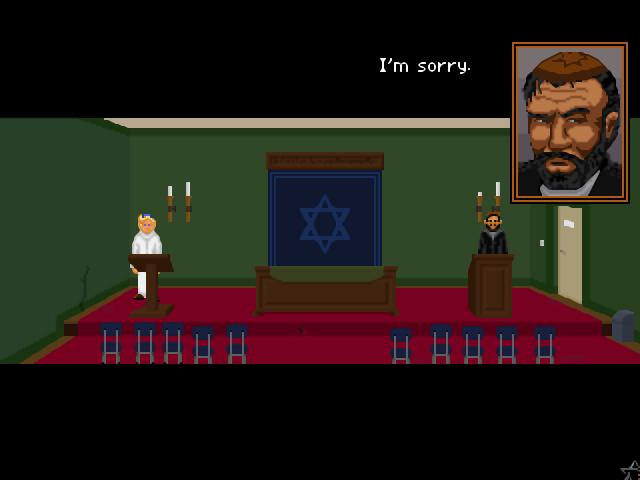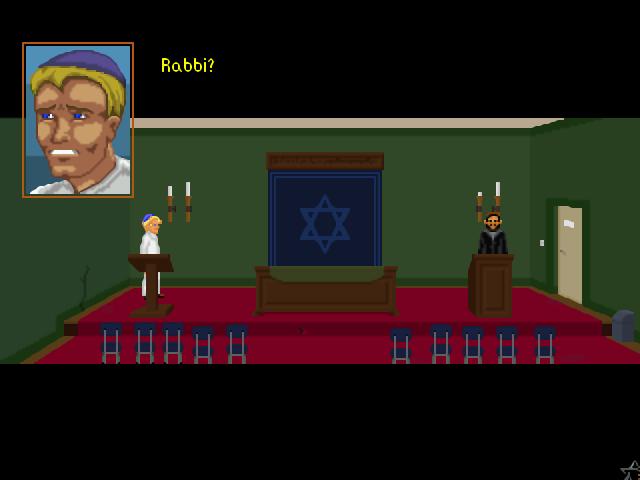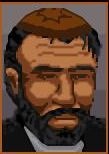 You heard. Go Home, mrs Raimer.
Is it over already?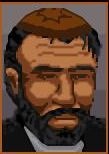 Yeah.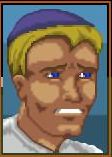 Rabbi Stone, wait!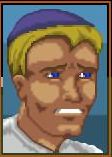 You can't just stop!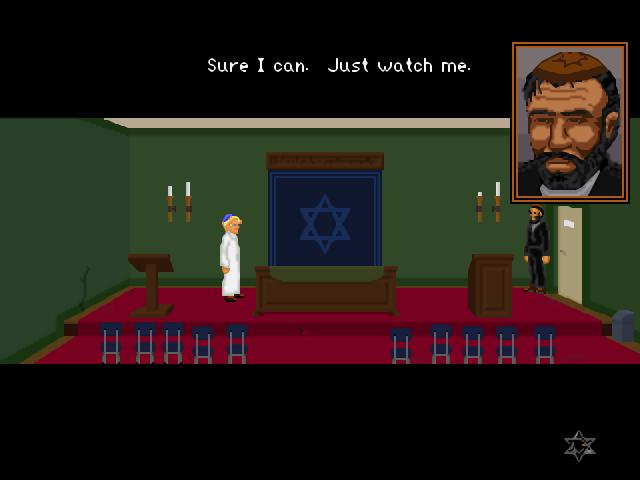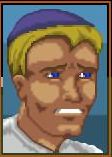 But...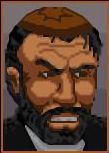 It's OVER, Josh.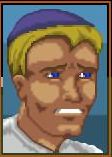 You can't mean that!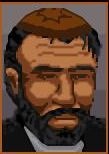 Look, you're a good kid, you've got a good voice and a good future. Don't let me hold you back. Now do a Mitzvah and call Mrs Raimer a cab.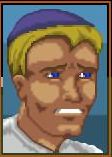 I...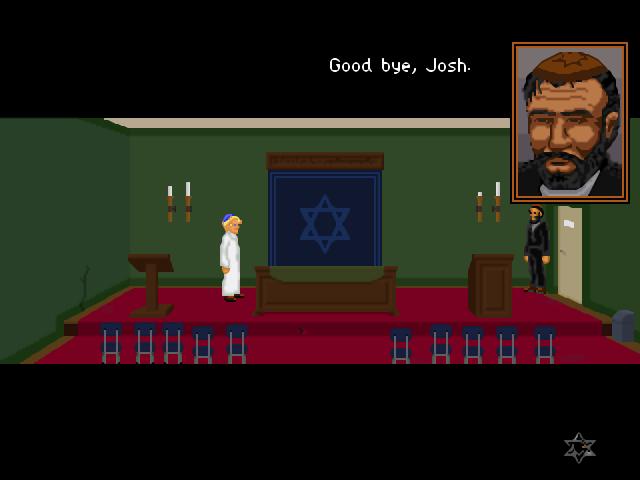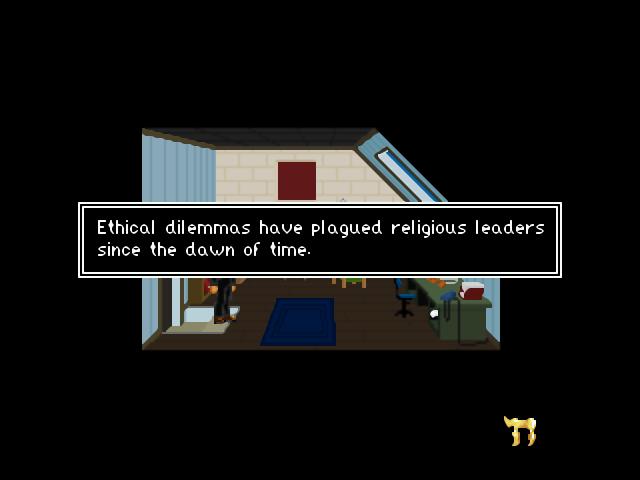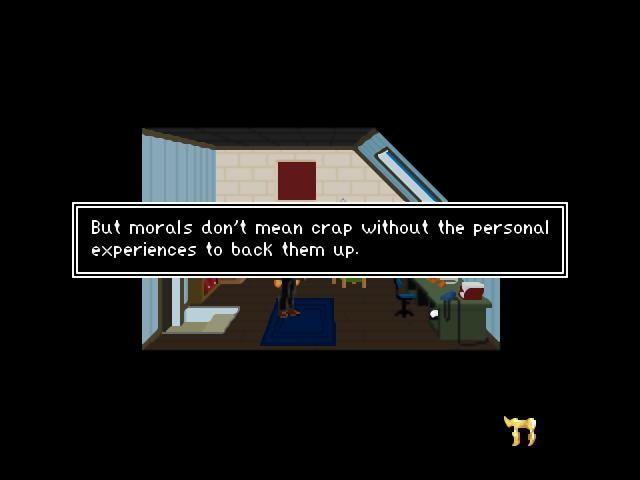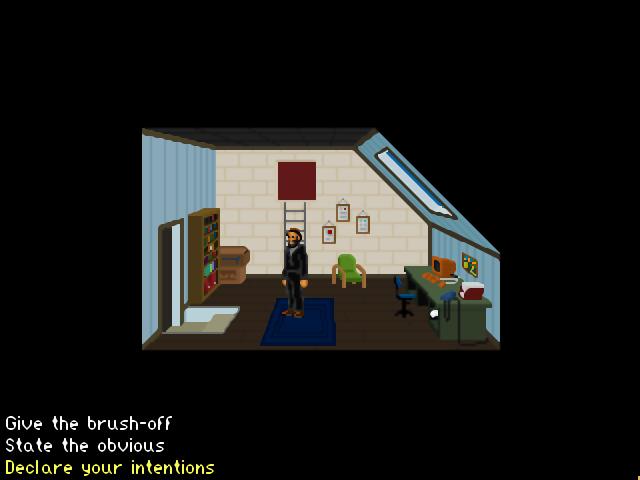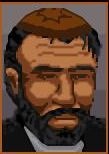 Services are cancelled, go away.
*Knock Knock*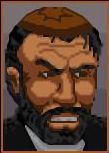 I said, GO AWAY.
*knock knock*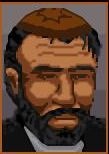 Fine, I'm coming.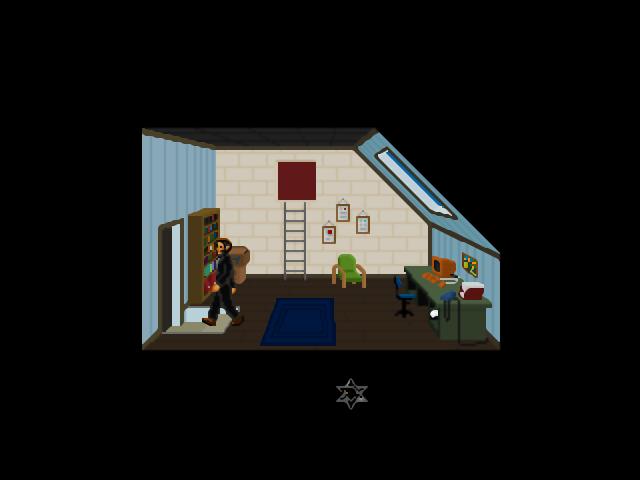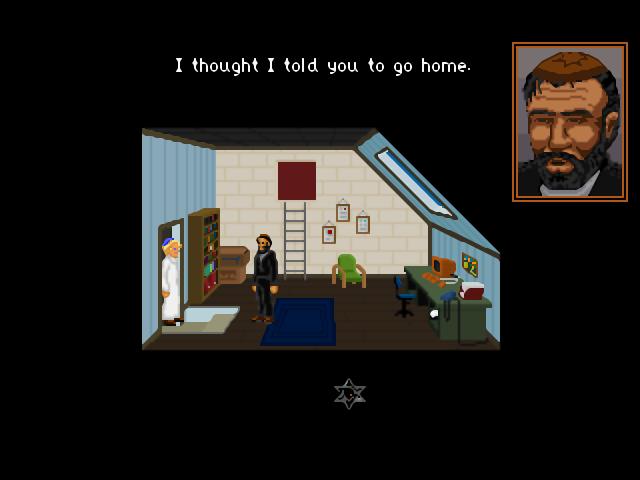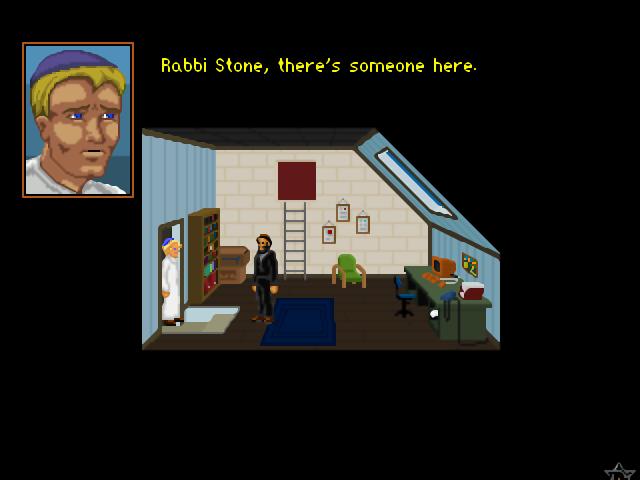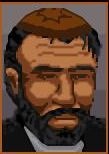 Tell 'em to get lost, there's no service tonight.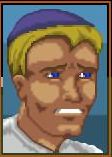 No, it's uhm... a cop.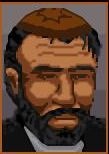 Huh?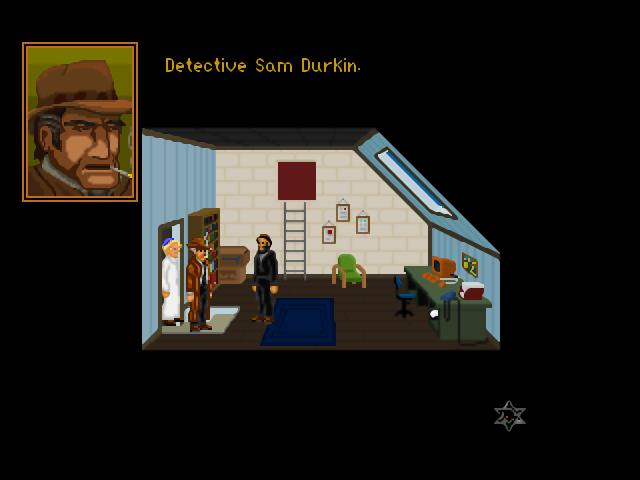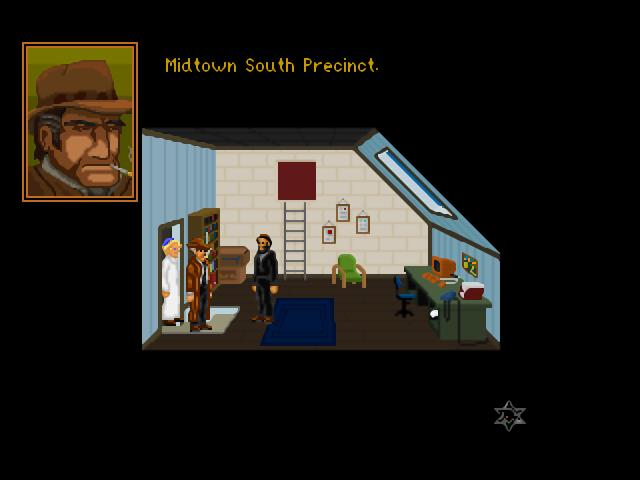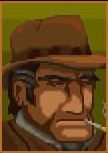 Could I talk to you for a second, Rabbi Stone?
Sarcastic response taken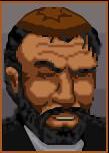 It's a free country...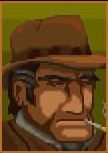 Yeah, yeah. Everyone's a comedian. Can you talk or not?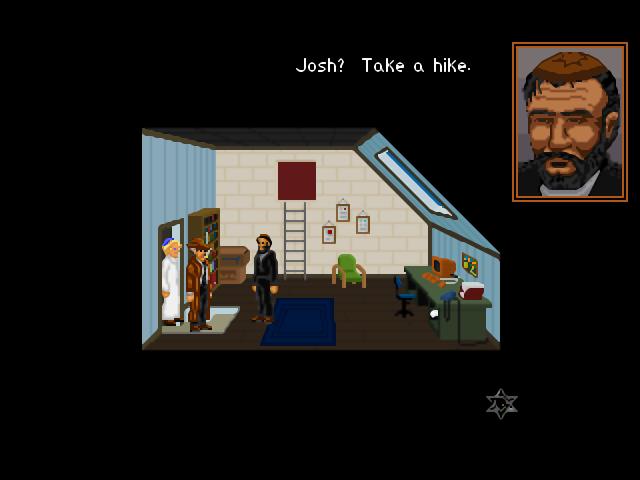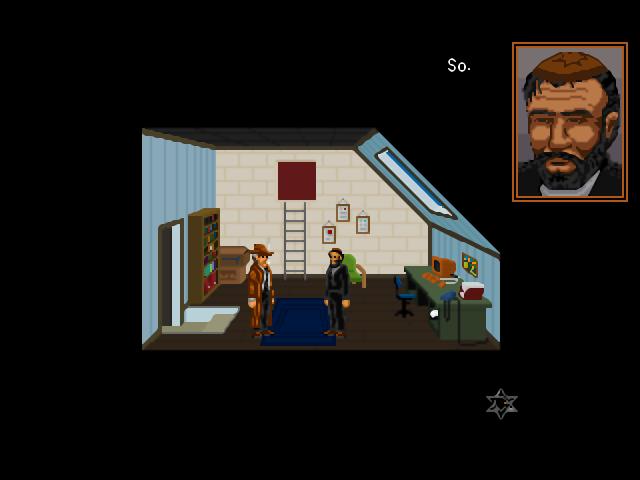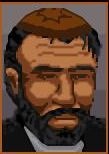 What can I do for you?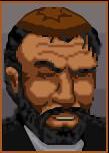 I assume you're not here to convert?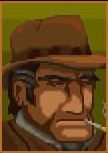 Are you familiar with a mr Jack Lauder?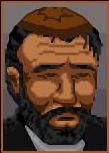 No, should I be?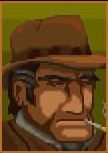 I'm asking the questions, Rabbi.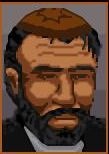 Fine, let me think.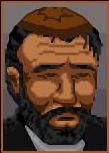 Lauder... Lauder... Oh.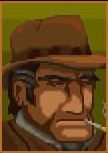 You know him?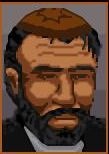 Yeah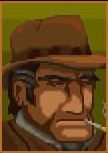 What can you tell me about him?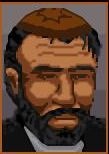 He used to belong to this congregation.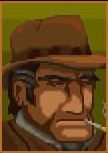 Used to, but not anymore?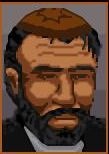 No, left about 8 years ago, I think. What's this about?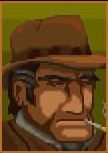 Have you had any contact with him?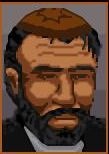 No, I haven't. Care to fill me in, here?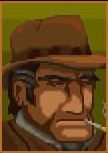 Do you read the papers?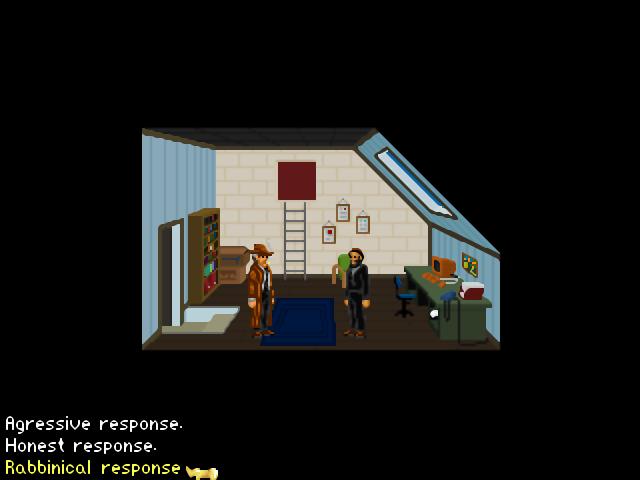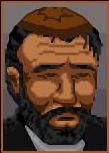 Who has the time?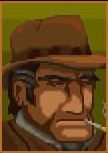 So you're not aware that Jack Lauder has been dead for three days?
I did my best to control myself. I knew this man's type, his eyes scanned me like a barcode reader, trying to read every telltale sign of emotion. Any flicker, any twitch, could be used against me later.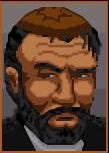 No.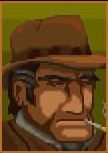 Doesn't that bother you?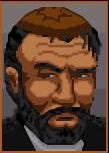 Should it?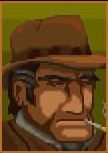 Answer me, Stone.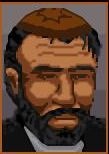 No.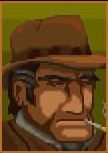 So, you and Lauder weren't close.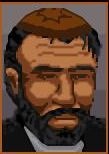 No, we weren't. What's the deal, Durkin?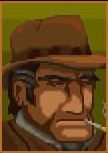 I've seen Lauder's will. He left you a significant amount of money.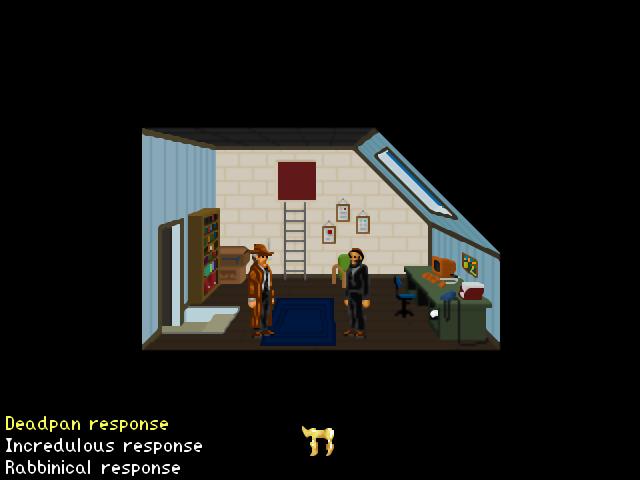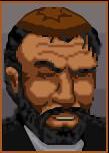 Huh?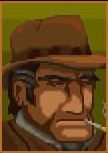 You heard me.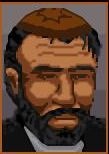 How much?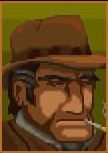 I don't have the exact amount, but somewhere in the excess of ten thousand.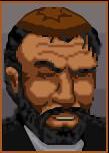 Bull. Jack wouldn't give me bubkis, let alone ten thousand dollars.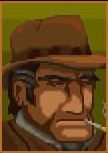 And why is that, Rabbi Stone?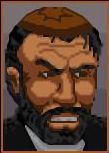 ... He just wouldn't.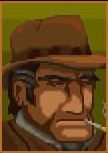 Hm. The temple is in pretty bad shape, isn't it, Rabbi?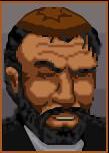 Well, you're not blind, that's for sure.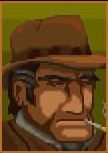 Can you afford the repairs?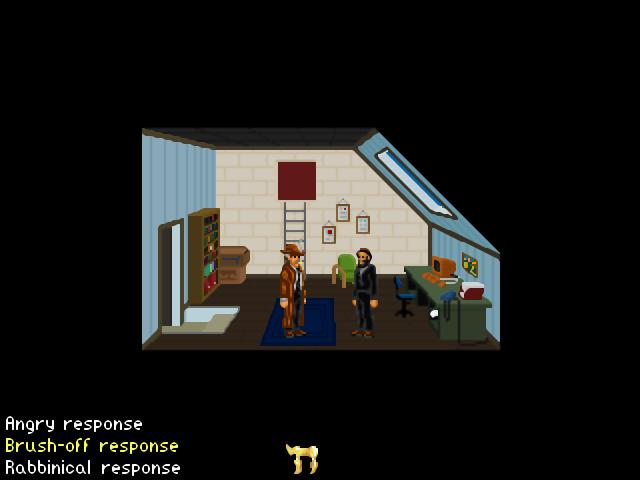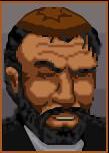 Do I LOOK like I can afford it?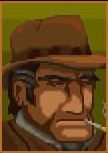 I'm just asking.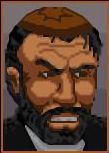 (RAEG MODE!!!) Oh, you're just ASKING? Well, I ASK you to leave. Don't let the door hit you on your way out. Get out of my office.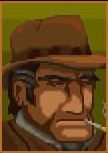 Listen...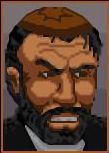 No, YOU listen. I know where this is going, and I don't like it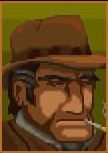 I'm just doing my job.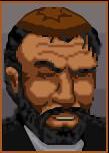 Yeah, you're a real mensch. Now get out of here.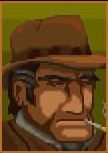 Fine. But I'll be back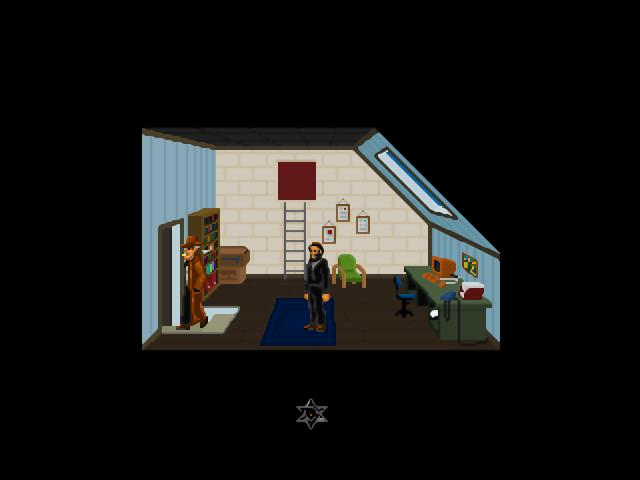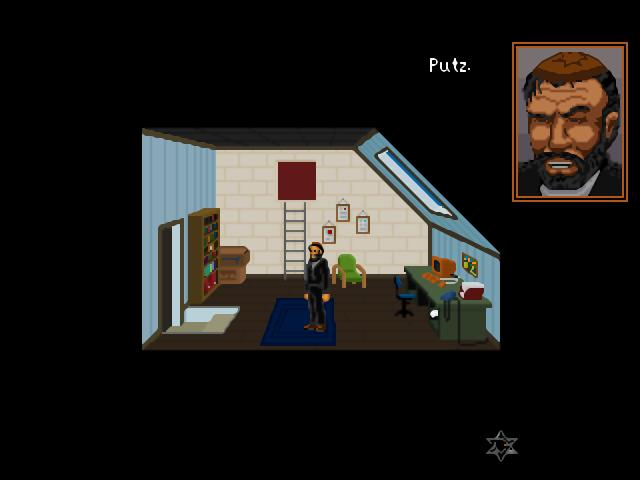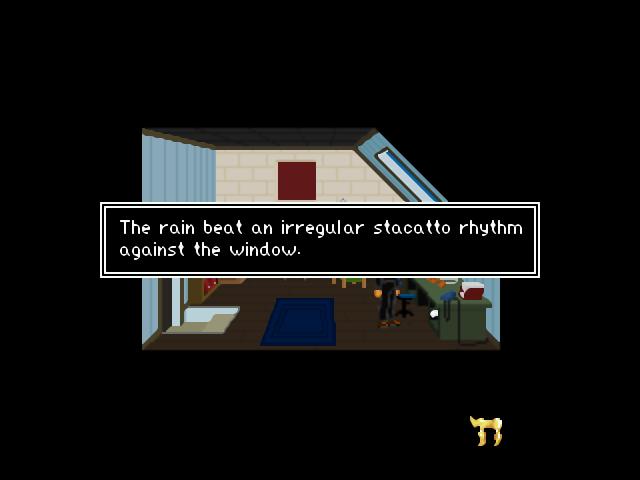 But I could only hear one thing. "Jack Lauder", "Jack Lauder". The name pulled out a cork in my brain, letting loose old thoughts and memories that fought and struggled for supremacy. Jack Lauder. It was more than just a name. It was a link to a time when things were simpler. A time when I thought I had it all figured out. A time when morals and ethics meant something. A time before it all turned to crap.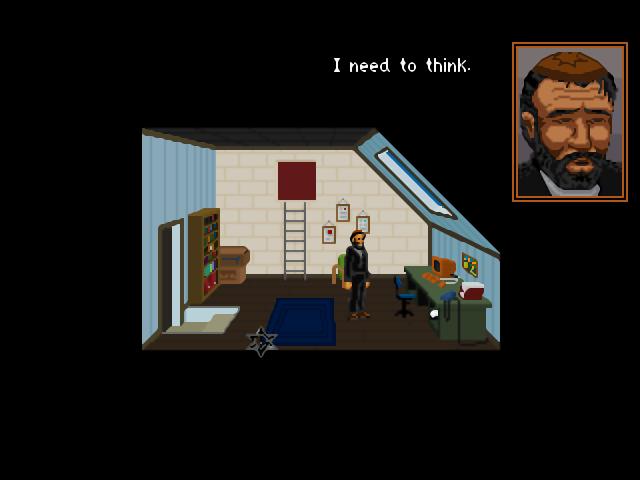 After this, we finally regain control. Let's leave the office and check out the temple.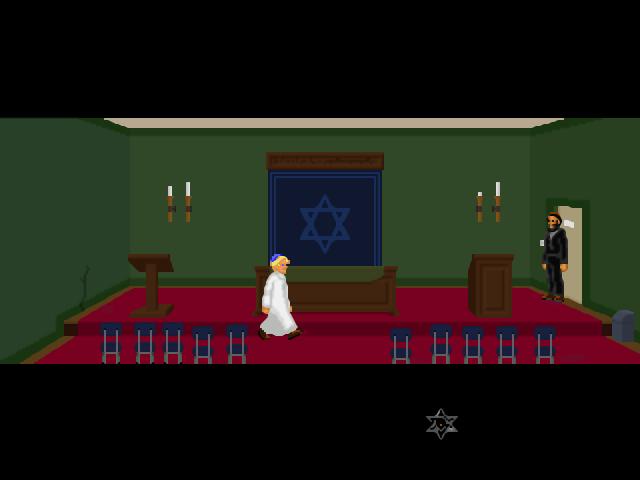 I thought I told that fag to leave.
Wow, rabbi. What was that all about?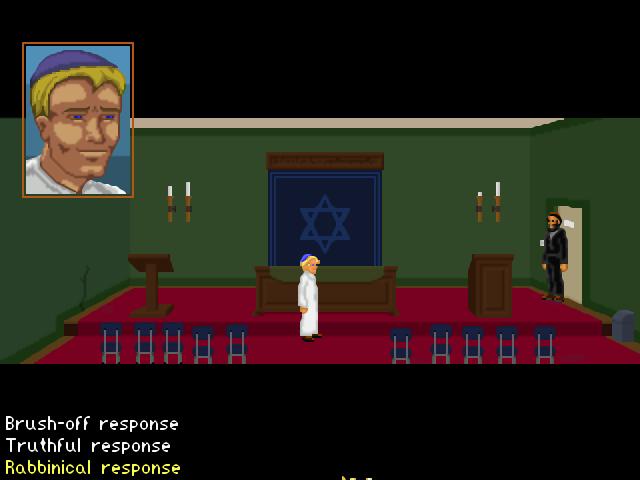 Truthful response.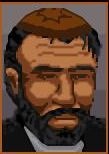 The detective just had some questions for me. That's all
Who was killed?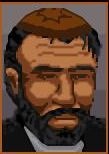 What did I tell you about listening at my door?
I wasn't, Rabbi. Honest! You were just very loud. So who was killed, was it that Lauder guy?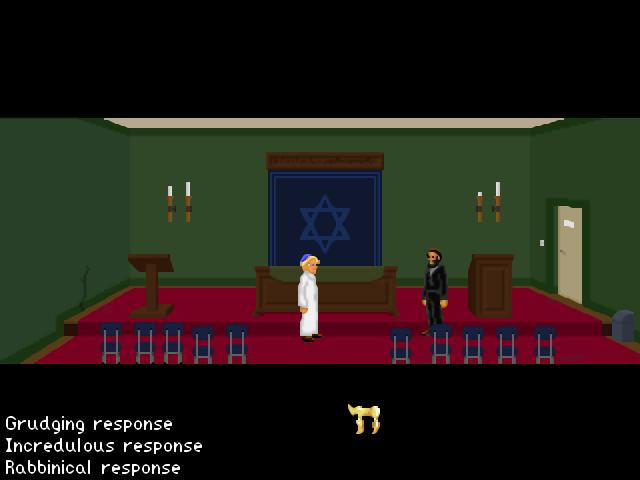 Grudging response.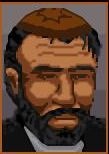 Hrmpf. We must have talked VERY loud.
Well, yeah. So who is he?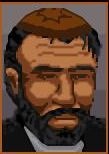 An old member of the congregation
Ah, that's too bad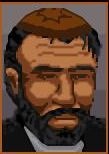 Yeah, well. It happens to all of us.
Are you gonna pay a shivah call? (The shivah is a Jewish kind of mourning)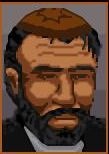 I don't think there will be a shivah, Josh. Shivahs are for Jewish families. Just forget it.
Alright, if that's what you want. I guess I'll go now, night Rabbi.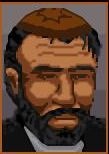 Yeah, good night, Cantor.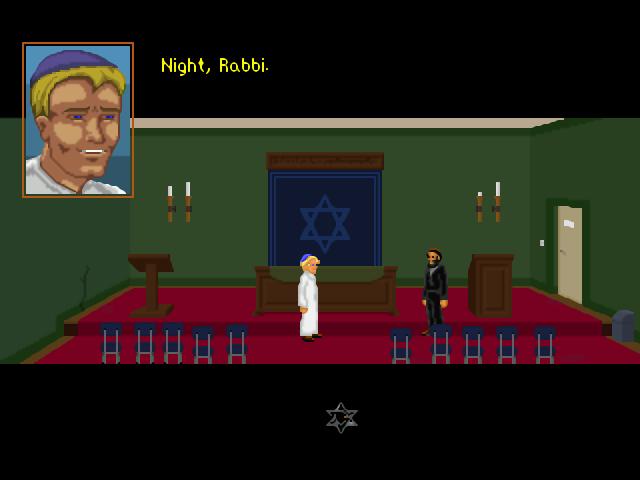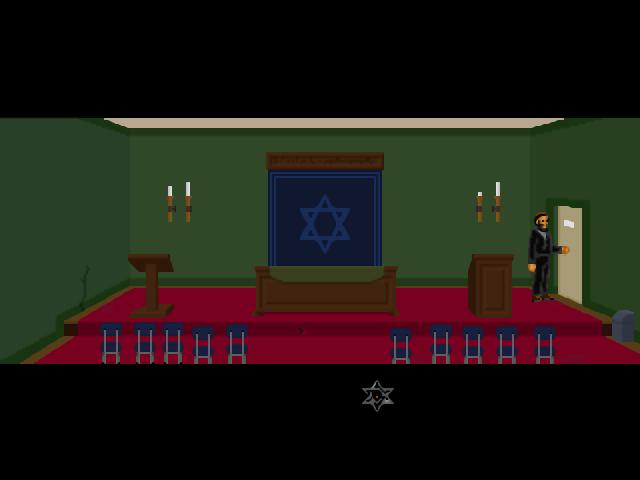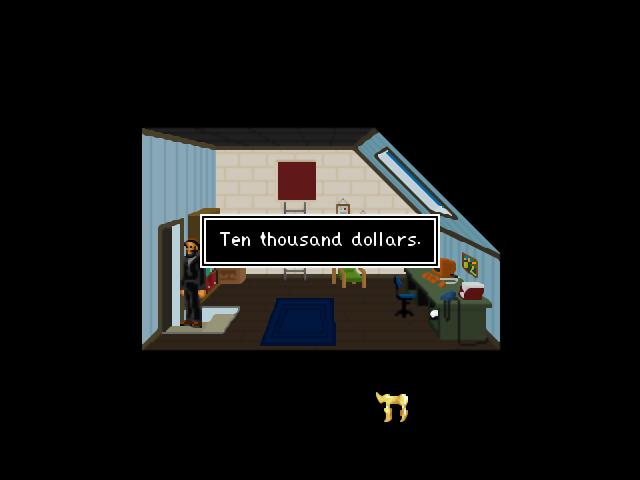 Less than twenty minutes ago, I accepted defeat. The bank was going to foreclose on the property, and there was nothing I could do. Jack's money changed all that. The B'Nai Ben-Zion synagogue could remain open. I wouldn't have to see my life's work turn into a parking lot or shopping mall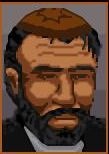 Has God answered my prayers?
The age old question. What is the work of God, and what is the work of man? The money was a boon, there was no doubt about that. But it was blood money, and I couldn't believe God would work that way.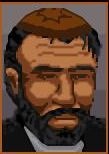 I don't like it. Not one bit. Why Jack? Why me? Why now?
They say God helps those who help themselves, and I had done absolutely nothing to get this money. I didn't trust it. Suddenly, the cantor's words came back to me.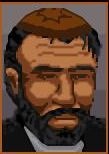 A shivah call...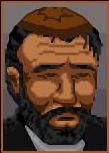 I can't just barge in unannounced. But I can pay a shivah call.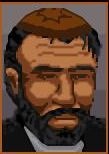 It's the only way...
Right, good lord, that was a lot of typing, but it was an introduction, so these are always big. I guess I'll cut down on the amount of dialogue later (or the game will do it for me, because I'll post smaller updates with less content).
Also, do note that I probably won't be updating this as often as Horde, because a) I won't have as much free time now as I had before, and b) this game is rather short, and I don't want to finish LPing it in a week or so.
Last edited: