Joined

Jun 11, 2009
Messages

1,570
Part 1: Back in the saddle
Part 2: Housebreaking
Part 3: A pun about taxes
Part 4: Busted
Part 5: That fucking lizard
Part 6: Understanding the guild
Part 7: That fucking lizard, Pt. 2
Intermission 1: Explaining rope arrows (poorly)
Intermission 2: Mod Mission
Part 8: Meeting the man
Part 9: Are you a wizard?
Part 10: Twilight
Part 11: The Imperial Job
-11.1: The Sands of Time
-11.2: Finding The Way
-11.3: Land of the Dead
-11.4: The Ivory Tower
Part 12: My only friend, The End
===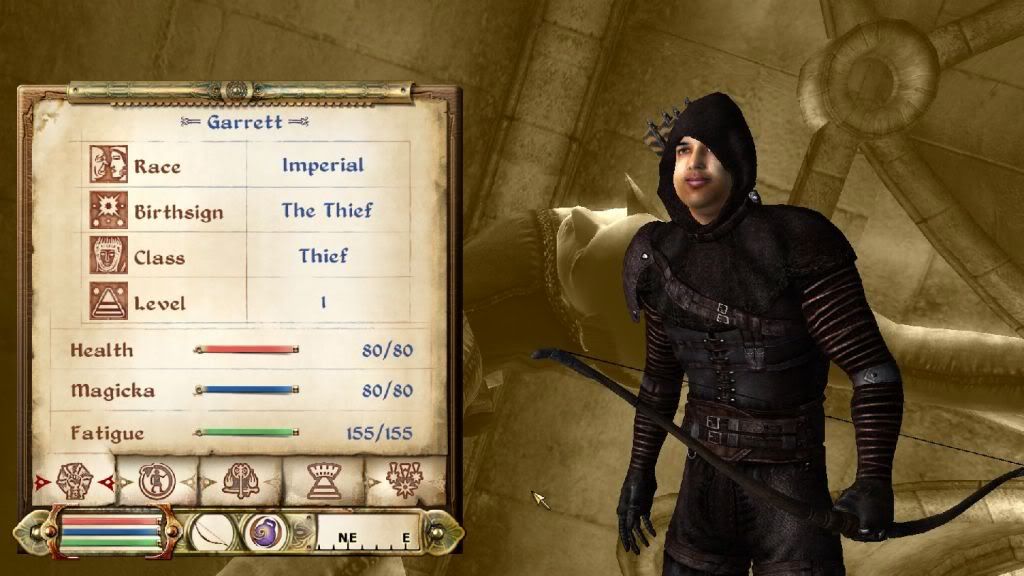 I'm so sorry.

Ugh. Been years since my last heist. Running low on cash. Feeling a bit rusty too. If I don't get back in the business now, before I've lost all of my skill, I might as well turn myself in and spend the rest of my days rotting in some jail cell. At least I've got a roof over my head guaranteed that way

.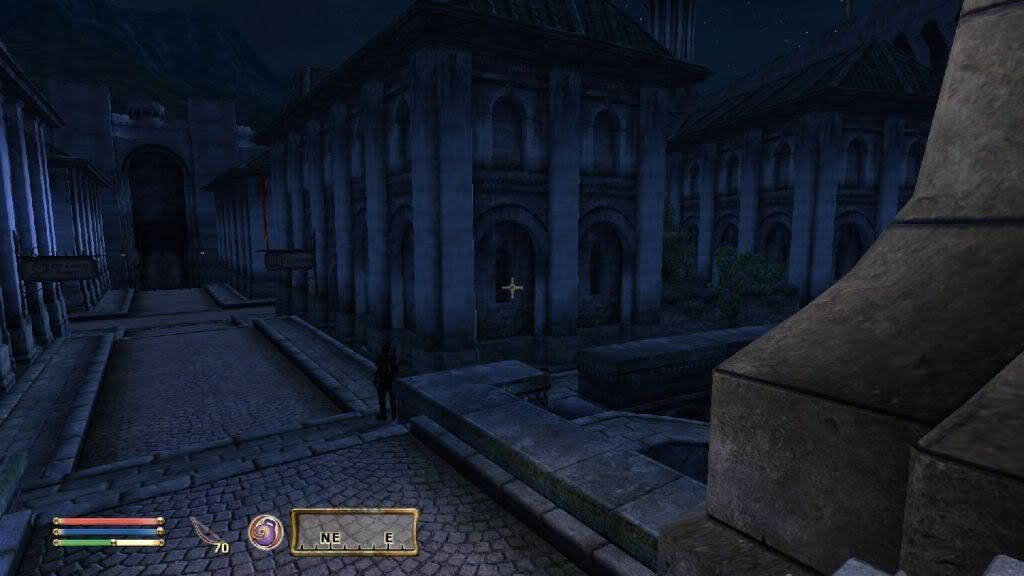 Robbing this bookstore seems like a perfect way to get back in the saddle. Low profile and I get a decent amount of gold, as well as some nice practice.
First I gotta visit an old friend, though...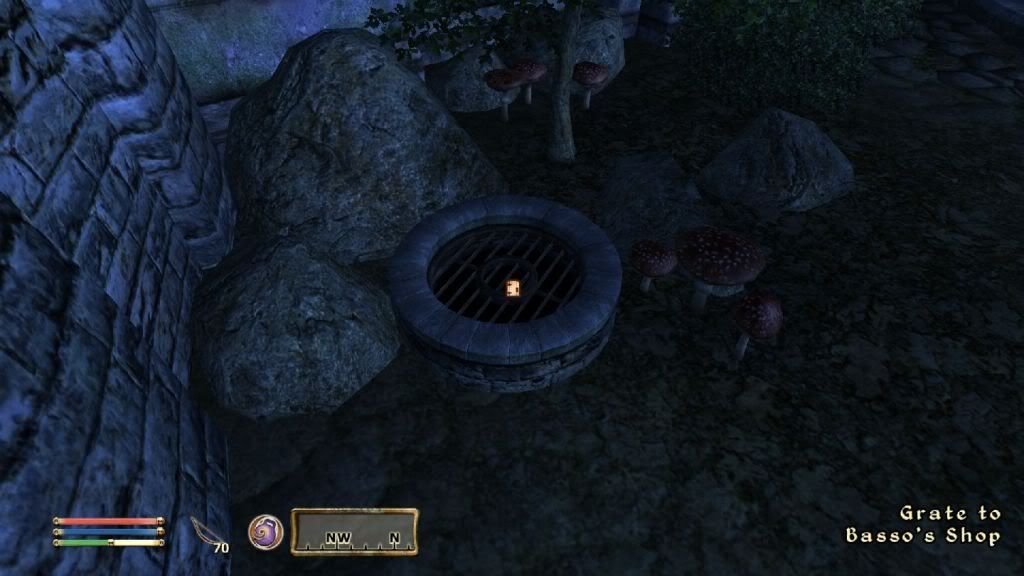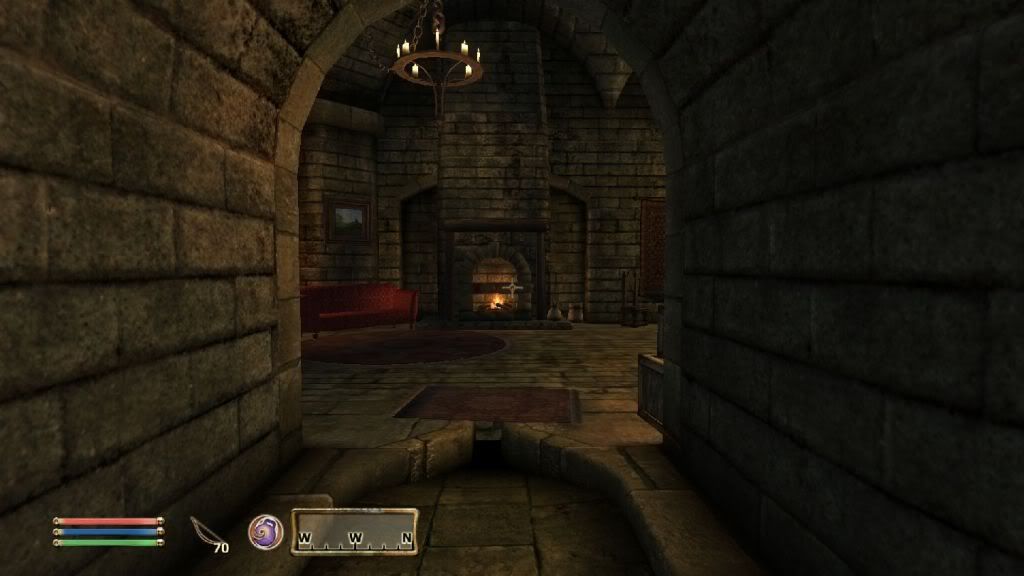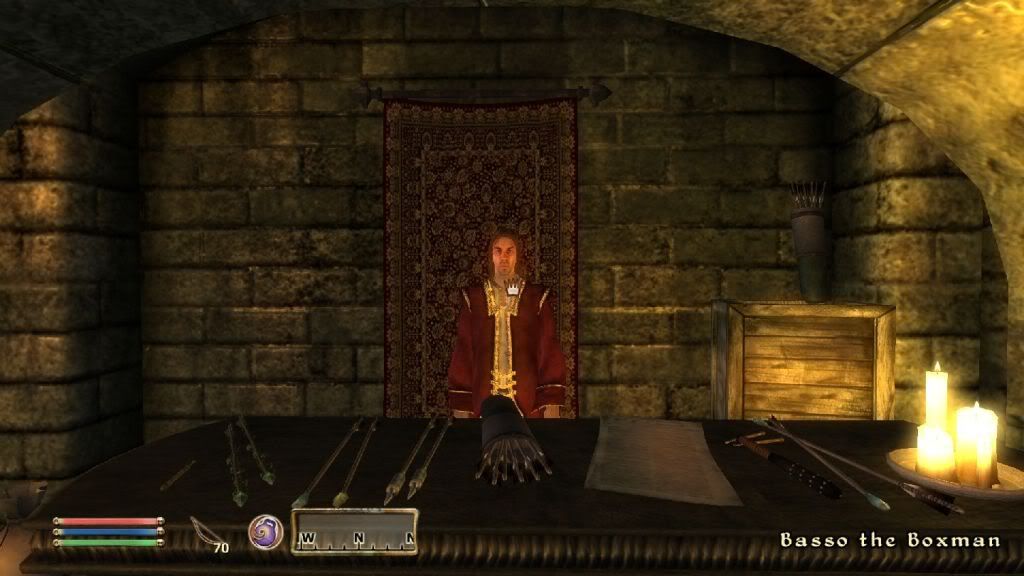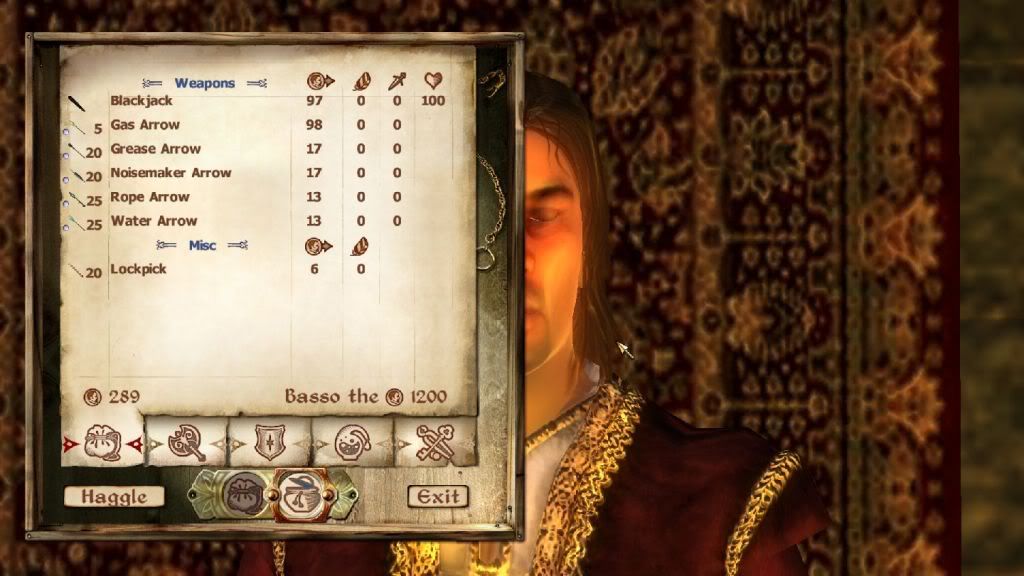 Good to see that old Basso's still in the business.
After grabbing some water and rope arrows, as well as the good old Blackjack, I'm ready to hit that store.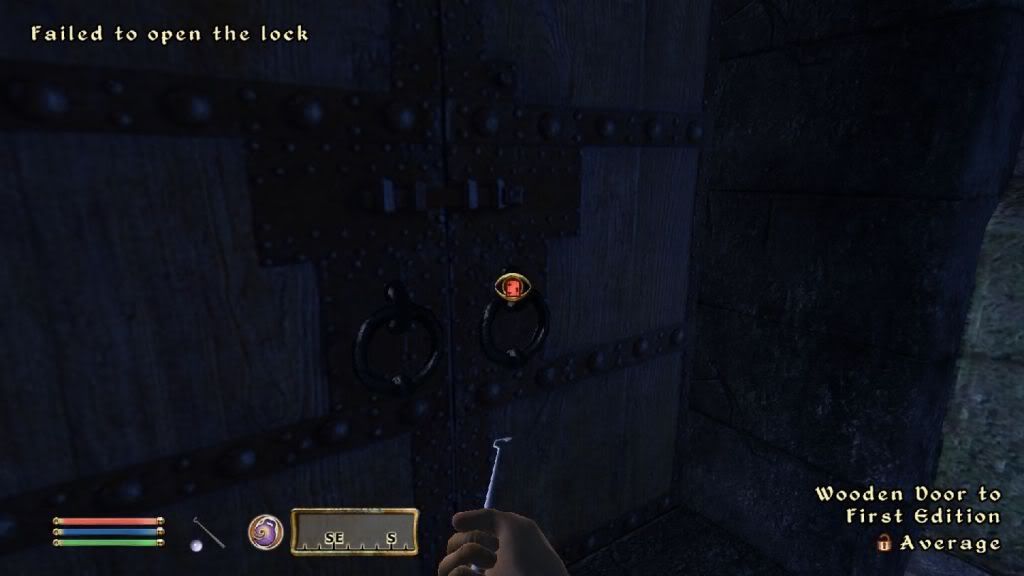 God damn it, I'm too old for this shit.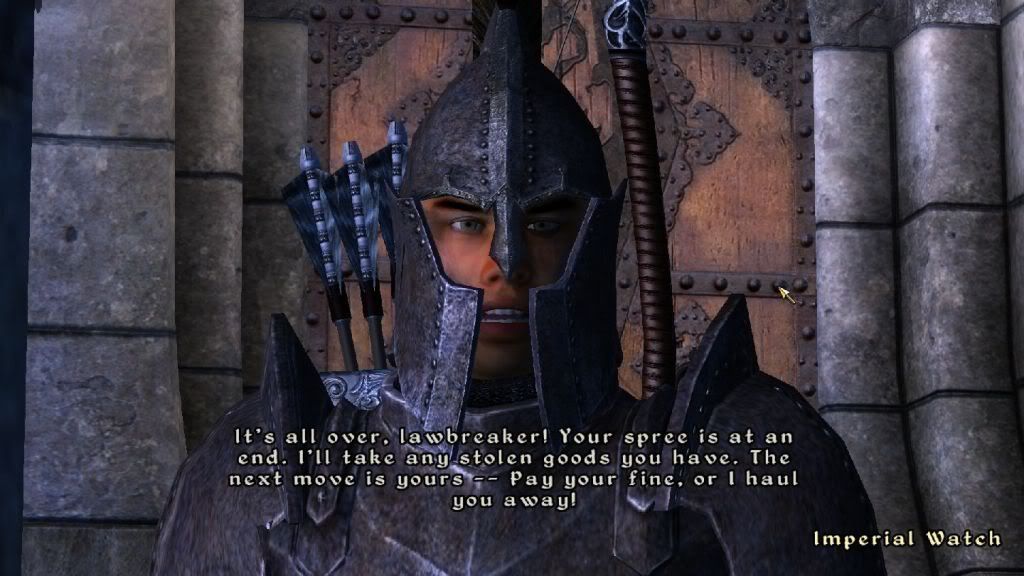 Might as well just pay the gold.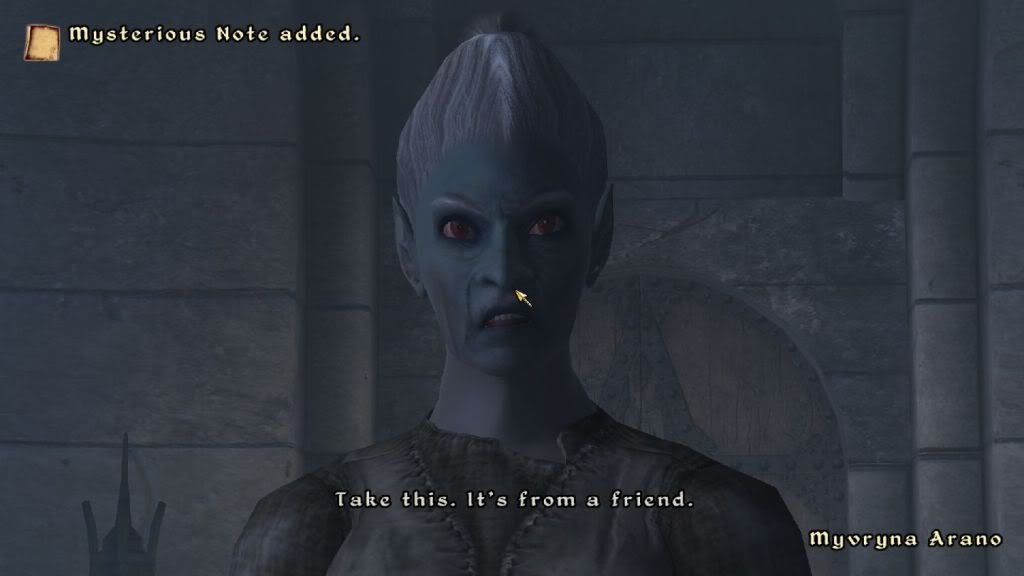 As soon as I leave the prison, I'm greeted by this monstrosity. Just my luck, huh? She slips me a note and quickly leaves. I wonder...
Gray Fox? Huh, thought that was just an urban legend. Then again, many thought the same of me. Seems like a guy I could work with.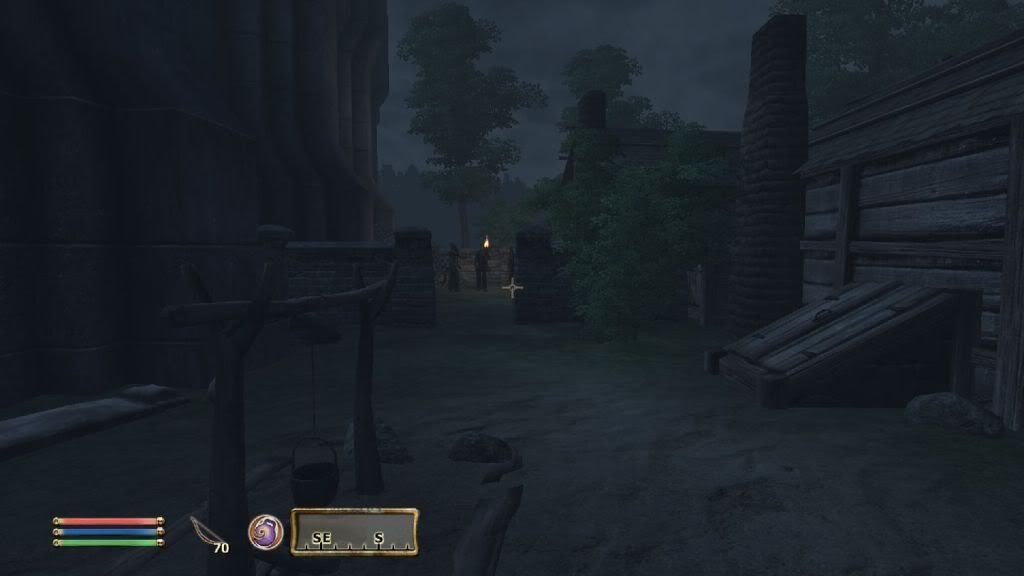 This must be the place.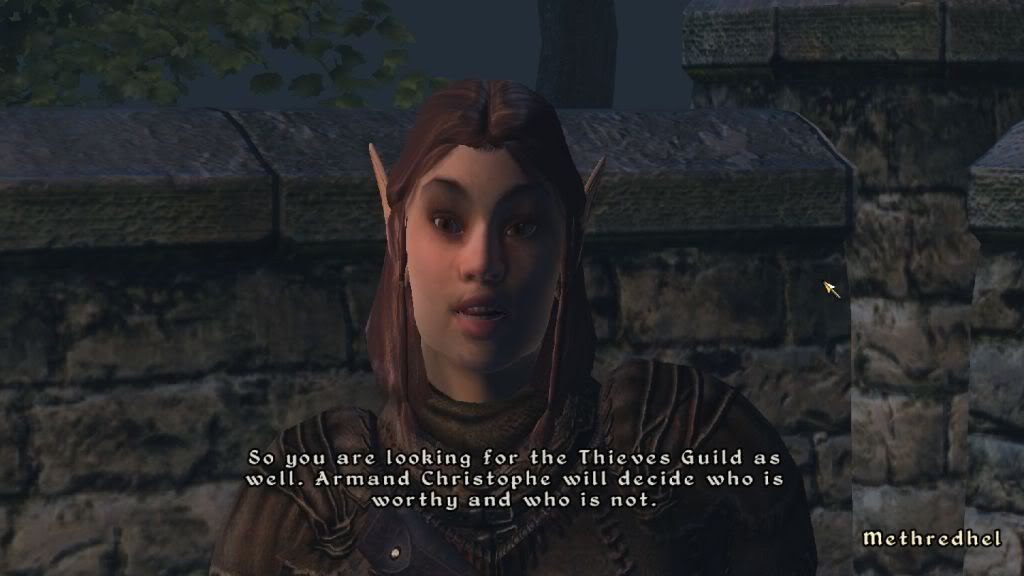 Thieves Guild? Gold star to whoever thought it was a brilliant idea to hire thieves who've been caught in the act.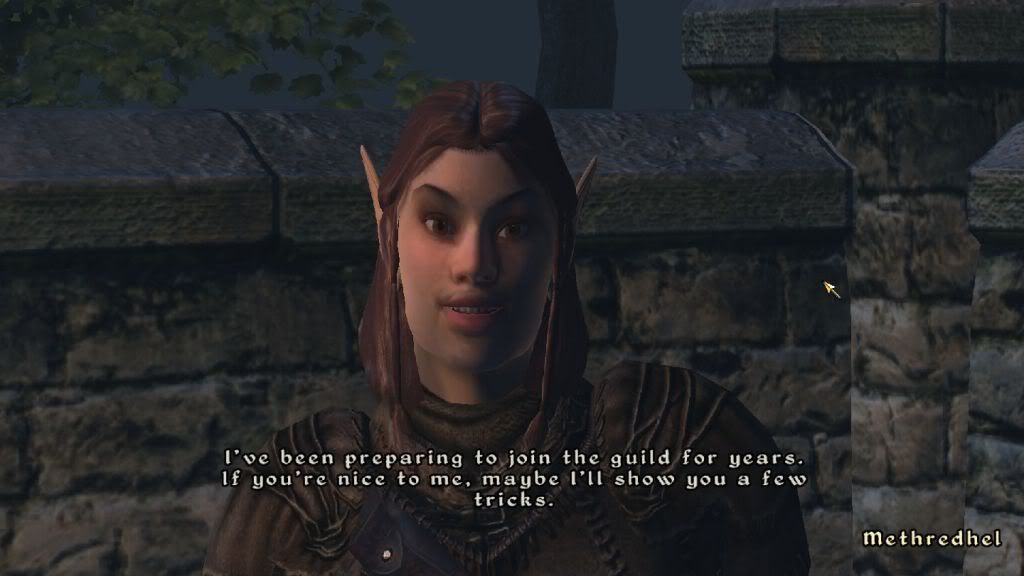 You sounding like my grandmother is a bit of a turnoff, though.
Guess it's time to talk to this Cristophe guy.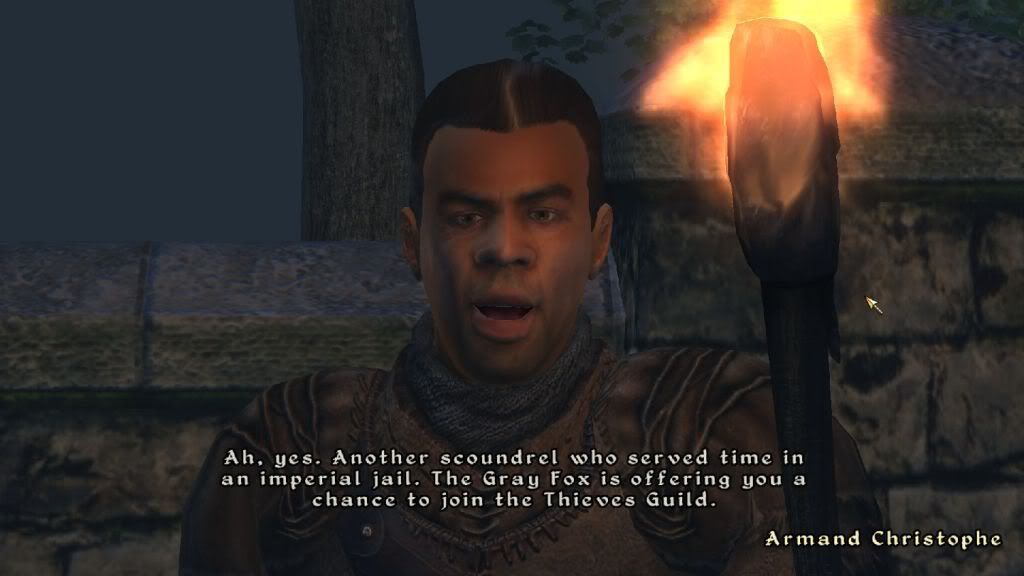 Everyone is here. Let's begin. Each of you is seeking membership in the Thieves Guild.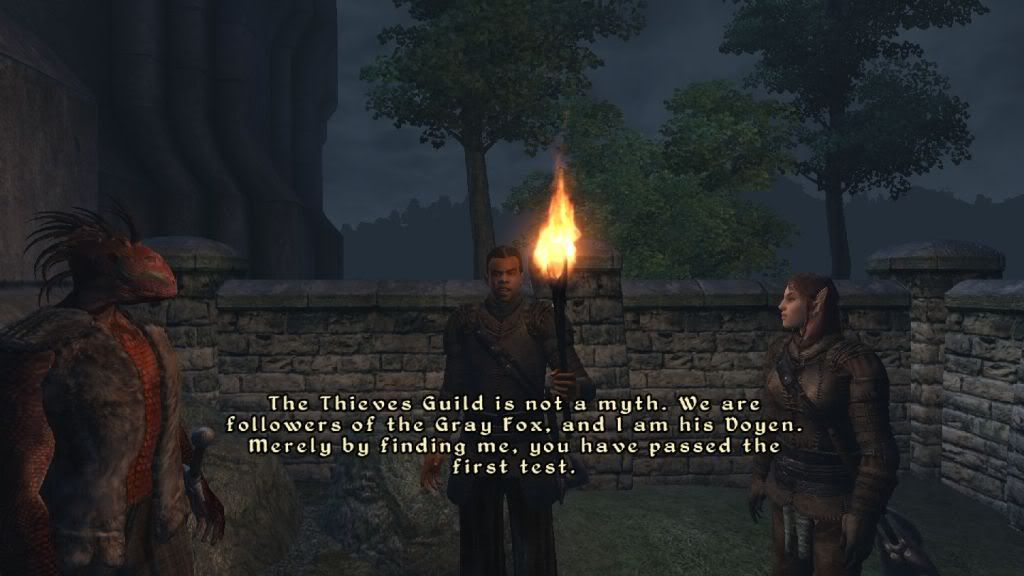 It's unusual for us to have three potential recruits at the same time. Rather than the normal test of skill, I'm going to make this a contest.

That's not fair!
Whoever brings me the diary of Amantius Allectus, without killing him, will be invited into the guild.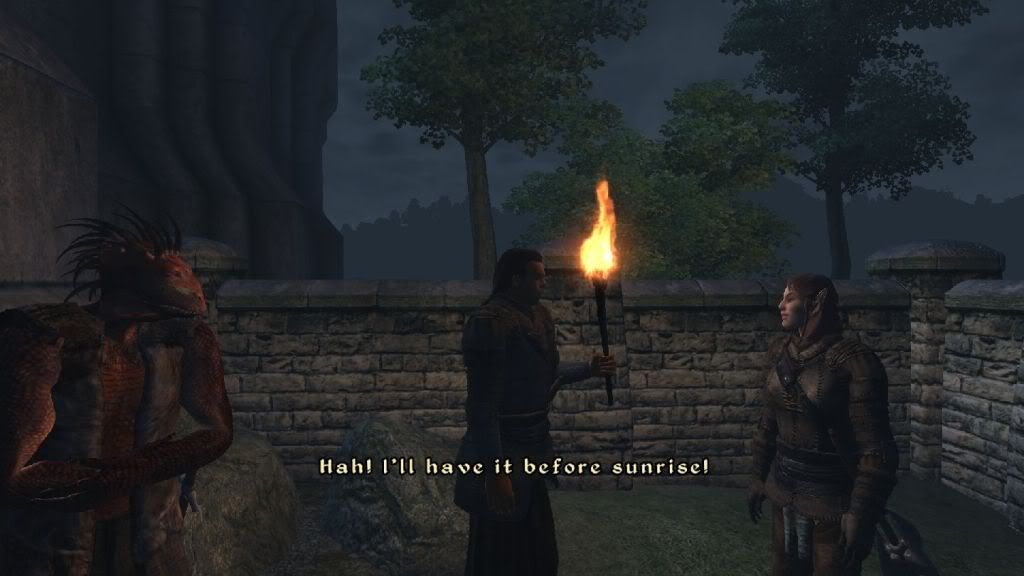 Don't be so sure, lady.
It's somewhere in the Imperial City. The beggars will help you locate it, for a price. I can sell you lockpicks if you need them. One more thing. You can not kill each other during the trial. We may be thieves, but we're not murderers.
Alright, let's do this.
How convenient for a beggar to be sleeping right next to us. After giving him some coins, he promptly spills the beans.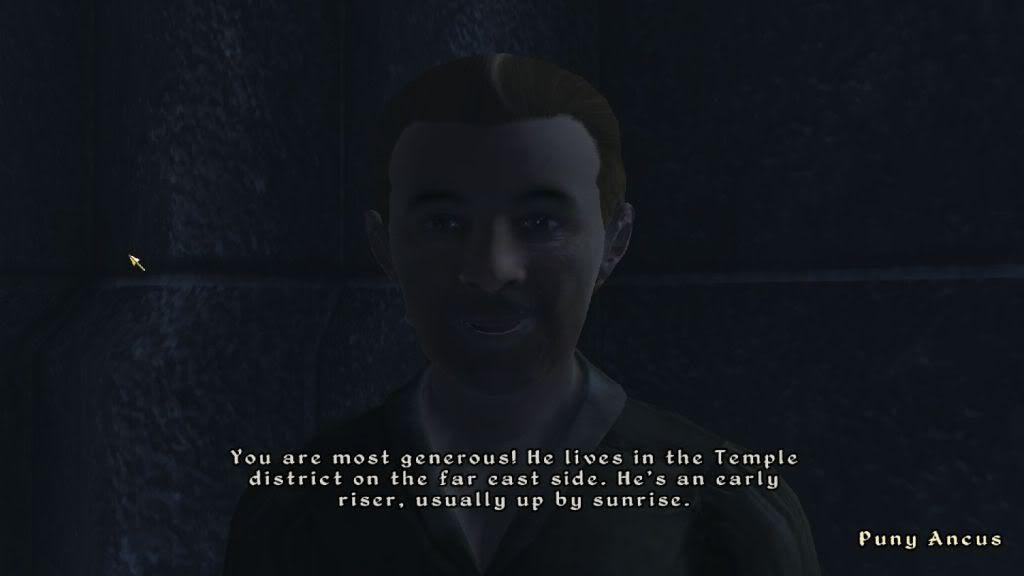 After a bit of running, I make it to Allectus' house. Methredhel's already here. This is gonna be real close. Not to worry, though.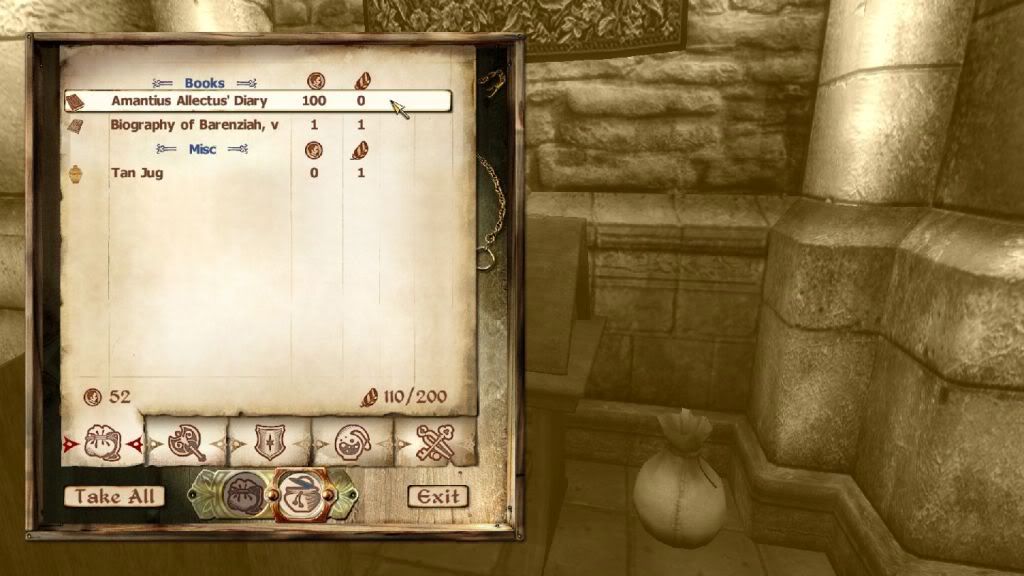 Bitches don't know about running while sneaking.
Now it's just a question of running back across town.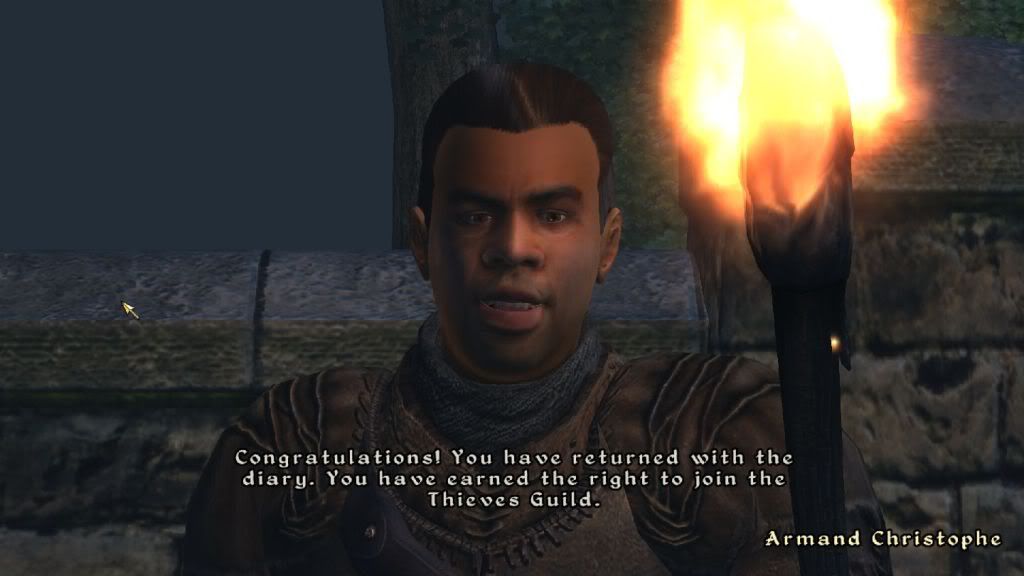 You now owe your royalty to our guildmaster, the Gray Fox. He has three rules you must follow. First, never steal from another member of the guild. Second, never kill anyone on the job. This is not the Dark Brotherhood. Animals and monsters can be slain if necessary. Third, don't steal from the poor. The peasants and beggars are under the personal protection of the Gray Fox, particularly here on the Waterfront.
Sounds reasonable. Seems like I'm gonna like this Gray Fox guy. Not quite fond of having to start at the bottom of the food chain, but I guess that's my punishment for retiring for such a long time.
[/b]