Arcane
Joined

Dec 31, 2007
Messages

10,996
Since IMAGESUCK has put codex on the black list, in order to see some of the images you must do this :
LINK


So, during my recent fascination of re-playing a shitload of old SNES games, I started replaying Clock Tower and it's the shit. It's amazing how a 2D game can be so atmospheric and scary at the same time. I laugh at pseudo-horror games like Dead Space and RE5 with their cheap scares and amphetamine pumped marines, when I see the awesomeness of Clock Tower.






Clock Tower is a 2D sidescrolling Survival Horror adventure (probably the only one of it's kind) and it's bearing a lot of similarities with Dario Argento's movies Phenomena and Suspiria. Since I'm a big fan of Dario's old movies you can understand my multiple orgasms while playing this game. The series have been continued in PS1 and PS2, though I haven't played any of them.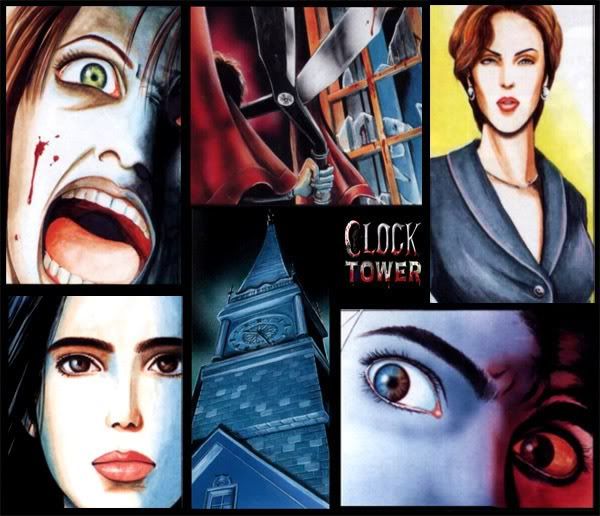 And guess what, the snes game was never released outside Japan --like a bunch of other great snes titles-- due to Nintendo's world-wide publishing and censoring policy at that time. Thankfully you can now play it in English using an emulator and a translation patch by AeonGenesis. The jap rom can be easily found in the net, by not removing it from an inventory.






Holy fuck
That's either James Brown's hair-styler, or a deranged serial killer. Or both.



==========================================

CONTENTS:
==========================================