Dungeon Master
Joined

Oct 3, 2015
Messages

10,122
Personally it reminded me of TOEE for some reason, maybe it was just for superficial reasons such as the turn based combat, primarily involving dungeon crawling and attacks of opportunity. It was definitely the most fun I had with tactical turn based combat in a dungeon in a while.
The resemblance between The Dungeon of Naheulbeuk and The Temple of Elemental Evil is more than superficial, as they're both combat-focused, with turn-based tactical combat, and party-based, with larger party-size (8) than usual in CRPGs. Similarly, they both have limited exploration aspects, despite being dungeon-crawlers. The principle difference is that ToEE permits character generation, which is supplemented by a number of potential NPC party-members to reach up to 8 total, whereas Naheulbeuk provides substantial character customization via progression but requires the player to use the standard pre-generated 7 PCs with one later addition from a set of three pre-generated characters.
Another key distinction is that Naheulbeuk includes a character based on the Codex's own Lilura: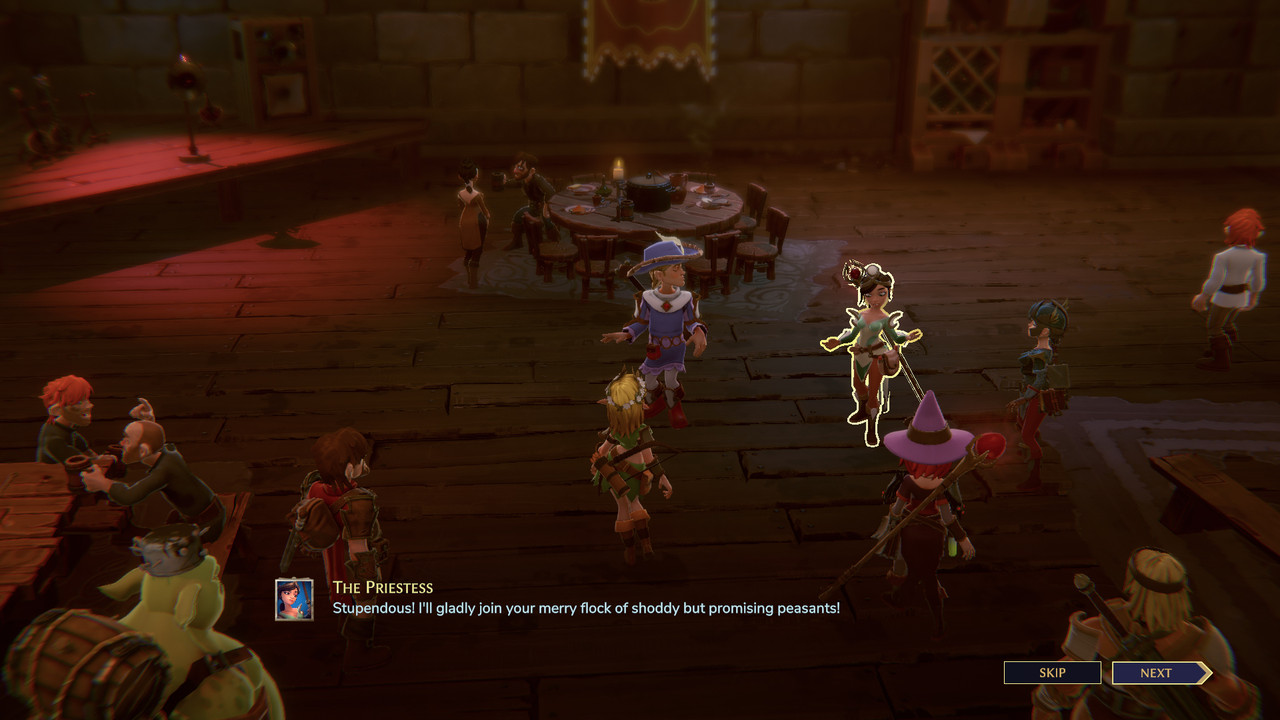 The peasant you quoted plays current gen TB games, such as the ones Larian makes.

There is a yawning gulf between current gen TB accessibility and the accessibility of Jagged Alliance 2, Silent Storm and ToEE, which would break the peasant's brain.
Not in my era, and not in my genre. You come off as a console peasant the way you're harping on. Indeed, I'd go so far as to say that you're starting to sound like Fluent, Falksi and jRPGers.
Indeed, I'd go so far as to say that Diablo approaches the quality of a well-coded SHMUP. And if Diablo's bullet-hell didn't remind you of SHMUPs, then you're a peasant of gaming.