Joined

Feb 16, 2004
Messages

860
Location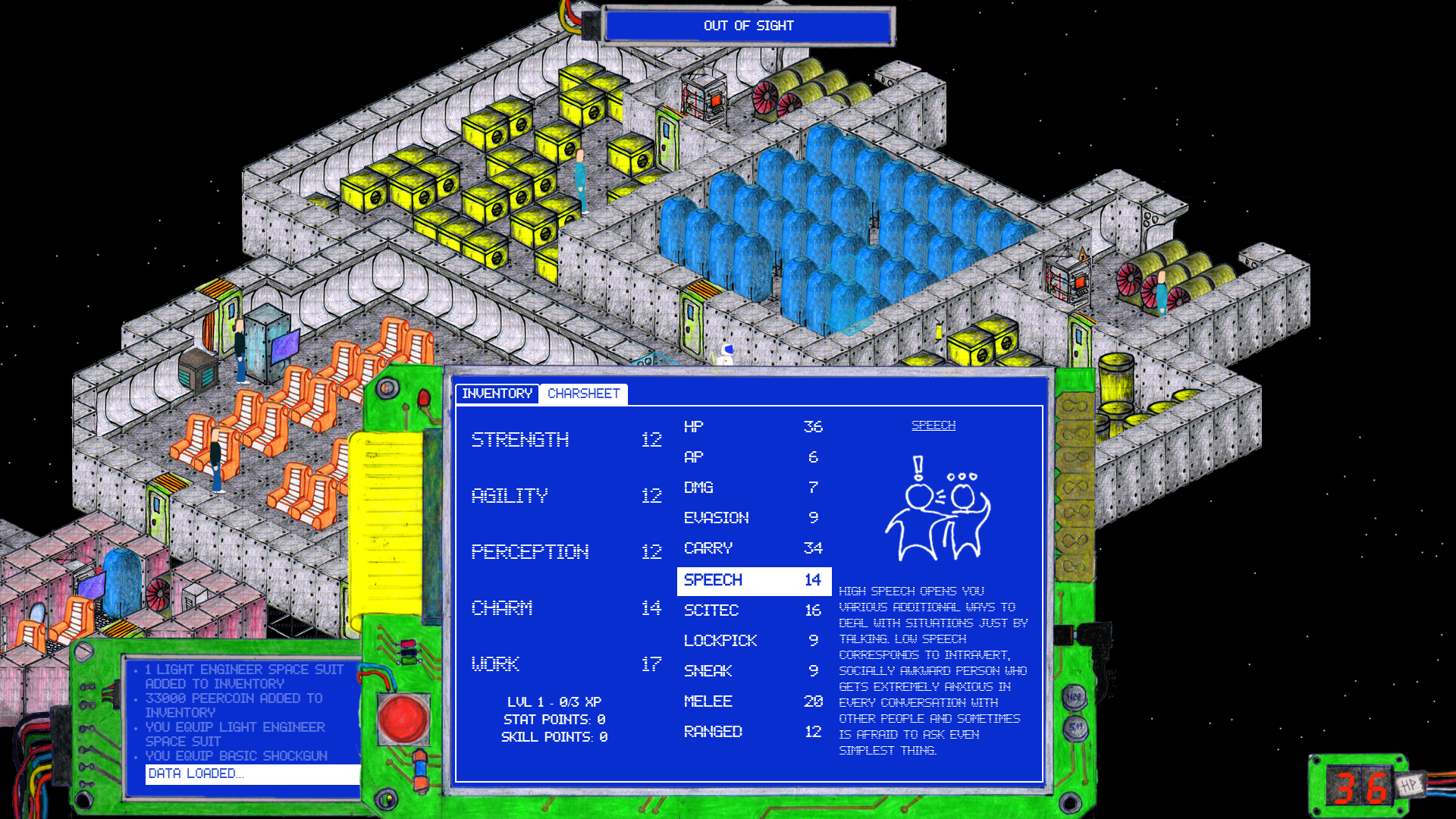 Hi! I wanted to invite you guys to try my computer role playing game I made.
Warning
: game is complete, however, there are some bugs.
Save often (with [K]), ping me if anything.
TL; DR
PITCH:
Isometric 1-hour RPG with skillchecks and everything
Play
(in browser):
https://kamazs.itch.io/space-wreck
A bit more:
I am a huge fan of Fallouts (FO, FO2, FO: NV) and I've always wanted to make a game like that. Turns out making RPGs is not easy .
UPDATE
Because I've decided to publish "Space Wreck" on Steam, I've taken the web version offline.
In process of moving to Steam, game has been drastically changed visually and progressively improved in all areas, so much as it - IMO - looks and feels like a different game, remaster in a way. Game will have a price because, turns out, free games rank lower and might give the wrong idea.
I'll soon put on a Steam page, after that there'll be Early Access (because why not have a free +1 launch day) and, if there will be at least some people interested in, full release.
Last edited by a moderator: