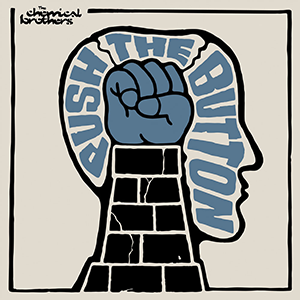 The bottom-right brofist definitely needs to be replaced with something, to better reflect the new nesting of buttons within.

Personally, I'd remove 'Brofist' because it's not representative (it's a button for all ratings). I made this:

I also made a second version for once it's been clicked/pressed:

In action:

We could therefore replace the text "Brofist" and the "brofist" icon with something which is more representative (a button for buttons).
Just make "button" black and white. Red does not play well with the blue-gray backgrounds.