Joined

Jun 11, 2009
Messages

1,570
Time for me to start and abandon another LP, this time of Arkane Studios' first game, the unnoficial Ultima Underworld 3, Arx Fatalis! I've only played about an hour or two of it, so consider this a blind LP.
Part 1: The Escape (this post right here, dudebro!)
Part 2: Cooking With Cavemen
Part 3: The Goblin Kingdom
Part 4: Oh, the humanity!
Part 5: I sell gemstones and gemstone accessories
Let's start with the intro.
Click here to see it BRO.
I don't really feel like transcribing it.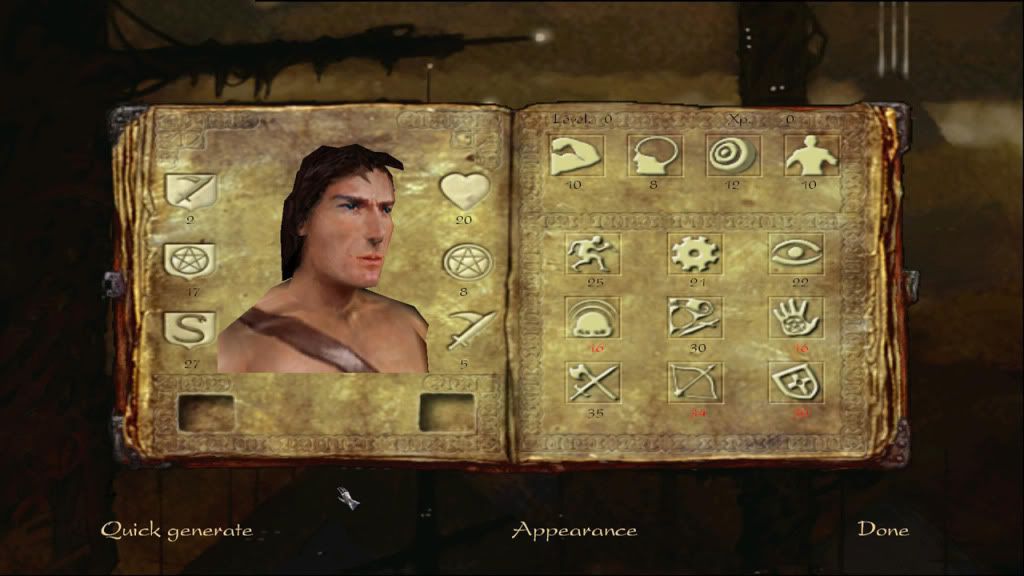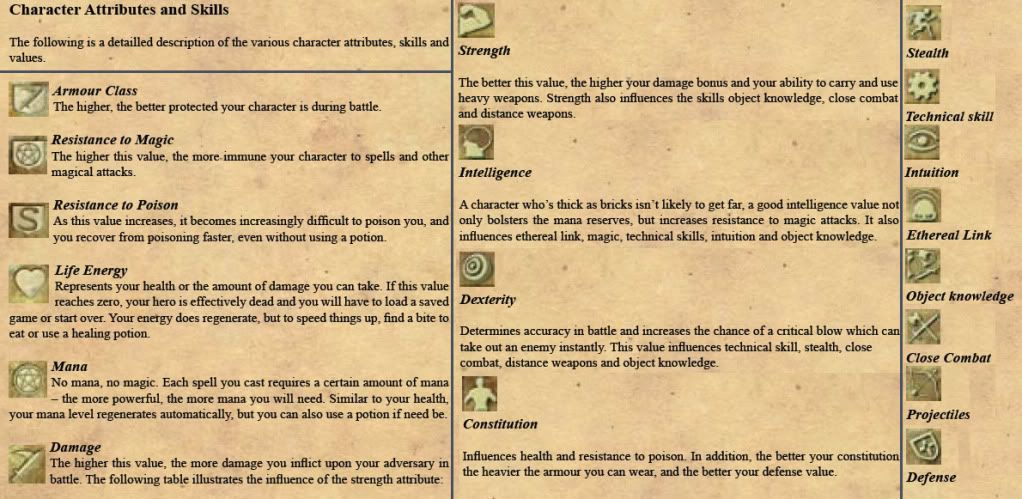 Here's our character. I've provided an explanation of all the icons. As you can see, we'll be going for a pretty generic warrior build.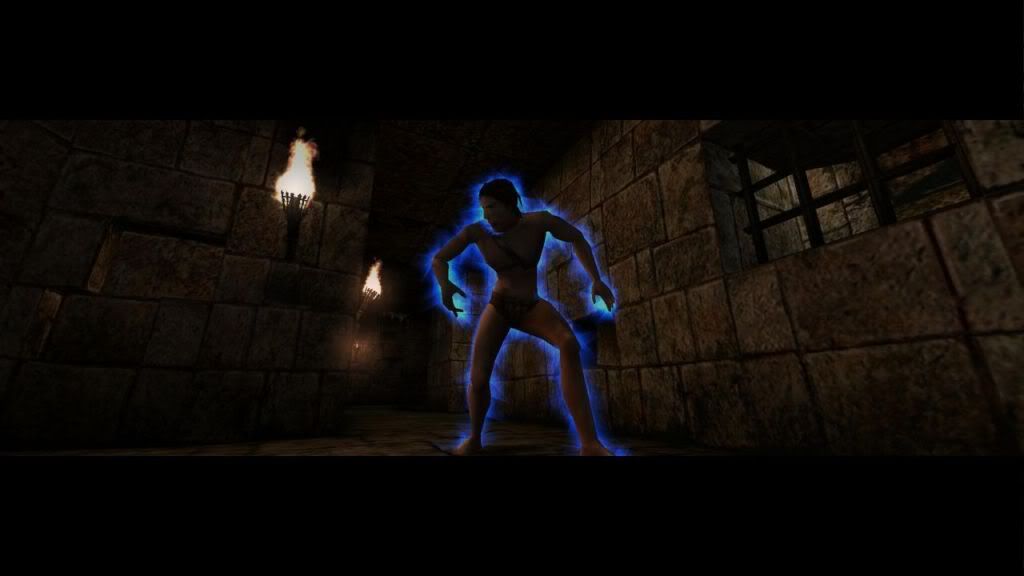 We appear from mid-air and collapse to the floor. It's pretty obvious what's going on here if you saw the intro.
Dragged to a goblin prison.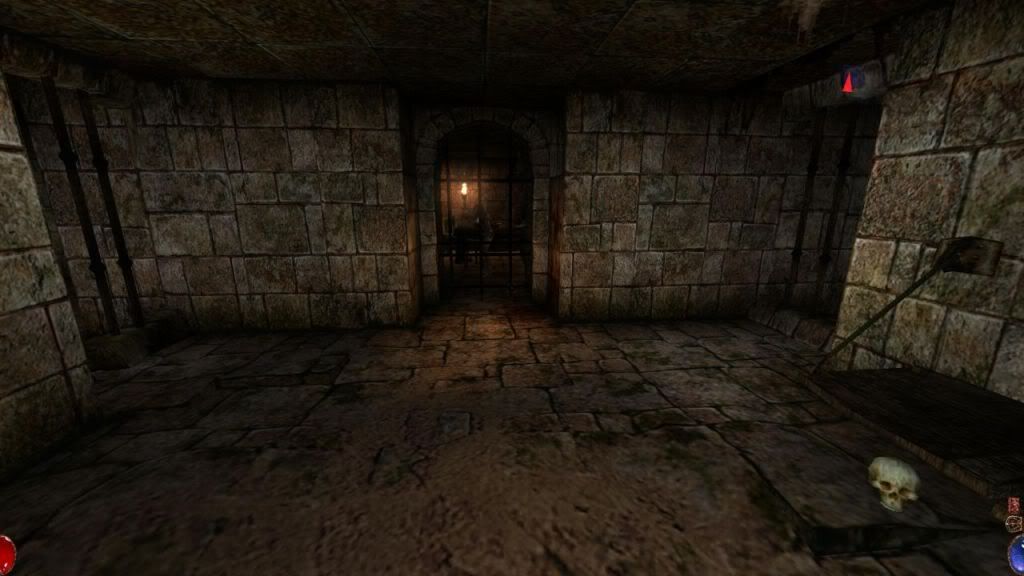 This is where we start the game. We hear someone in the other cell.
Oh, they'll be bloody alright.

Come on, look around your cell- there has to be a way to get out on your side... I can't do anything on my side.
Alright. We look around the cell to find...
Well, isn't that convenient.
It's neat, though. The world interaction in this game is really great. Reminds me of Penumbra/Amnesia more than anything.
More than sufficient to break some skulls.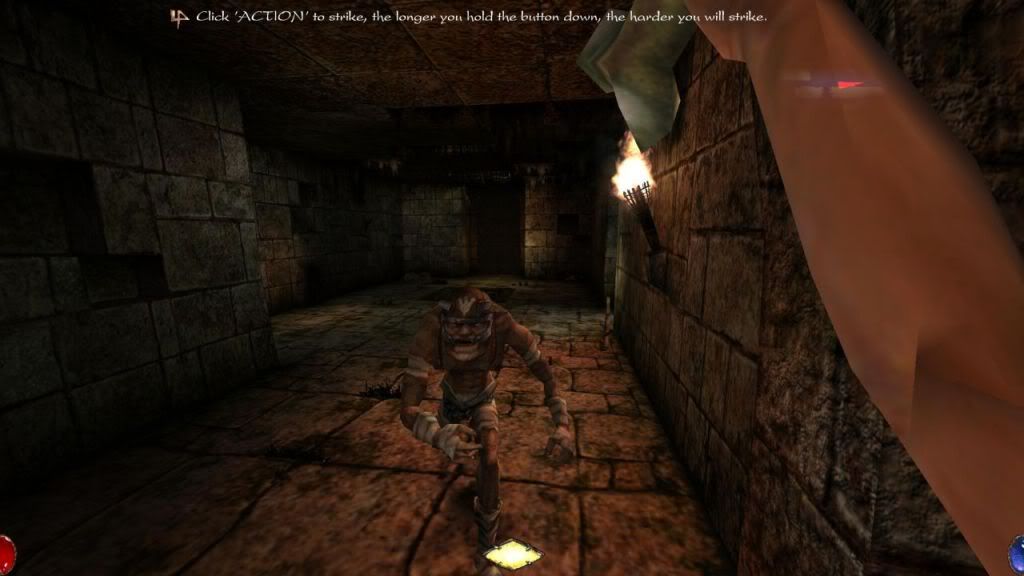 We find a note on the corpse.
Apologies if the text is unreadable. The note basically says what a bad dude we are.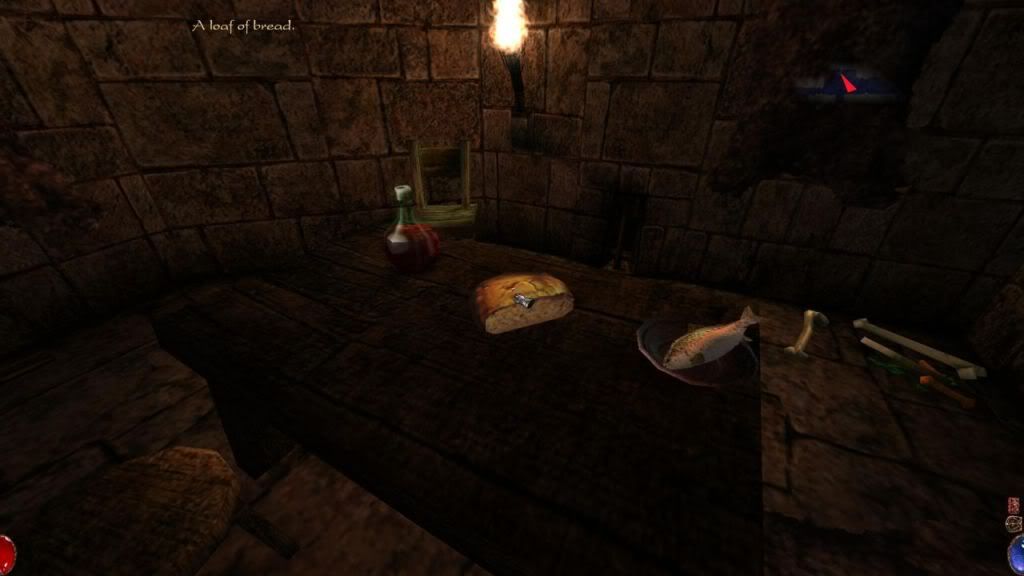 As any true LARPer, we take all of the food (you'll soon find that this game is a LARPer's dream).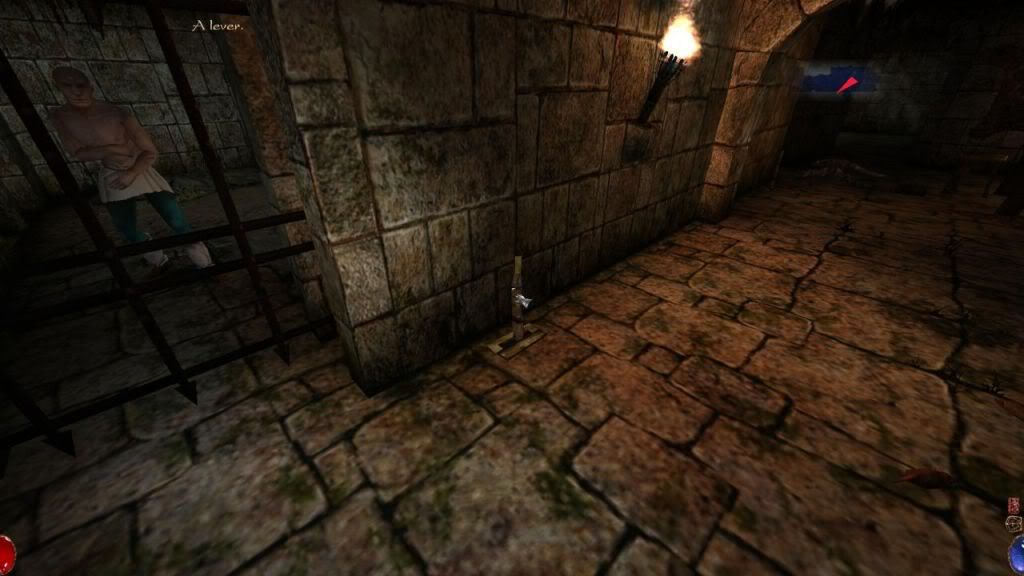 Time to free our friend.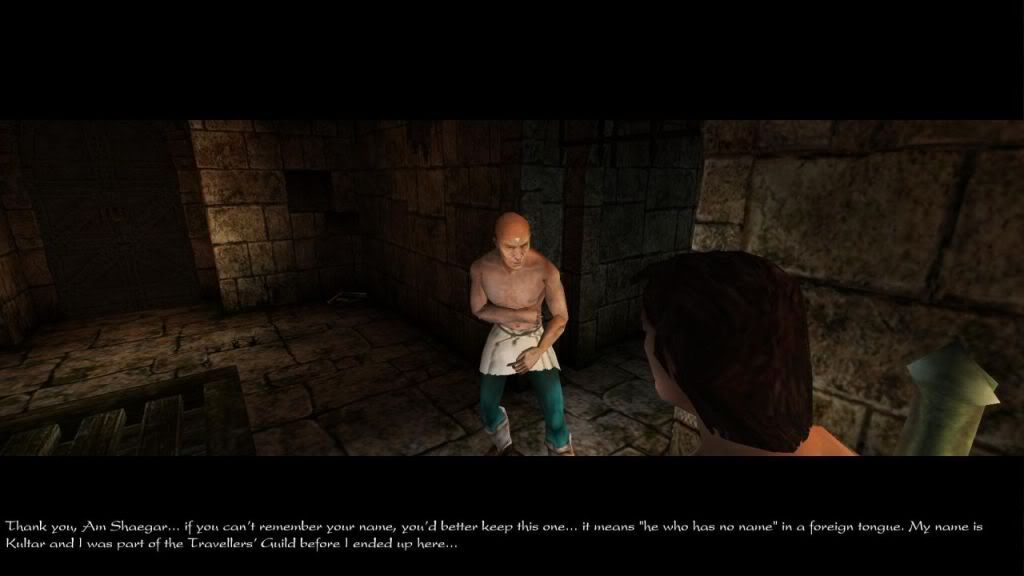 You're lucky you don't have to hear to the voice-acting.

Well, you really have lost your memory, haven't you? Our world no longer has a sun to heat it and outside is nothing more than a huge expanse of ice. Only those who are trained and equipped for extreme conditions are allowed to make the trek between the fortress cities hidden deep in the mountains. These people are the Guild of Travellers.

Right - we'll discuss this later - now let's get out of here.
Excuses, excuses.
We bust open the hatch...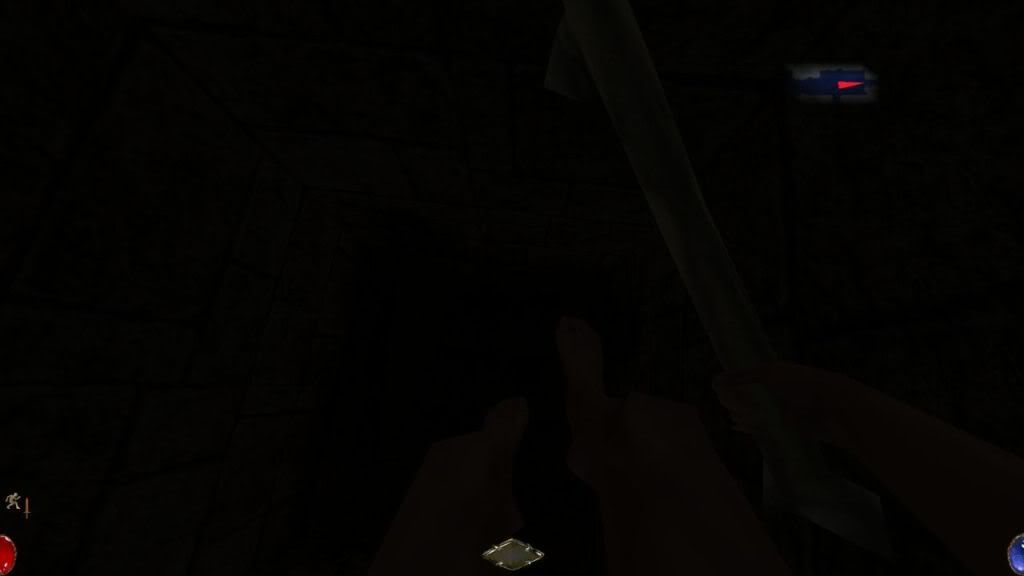 ... And down we go.
Next time, we explore the caverns underneath the goblin prison.