Joined

Feb 3, 2019
Messages

12,554
Location
Let's play Kaiserreich, an alternate history mod for the Heart of Irons series from Paradox. Using HOI4 and the mod, we will roleplay as Brazil from 1936 following a social conservative ideology.
Heart of Irons is a grand strategy game/simulation where you control the politics, economy and military of a country during the WW2 era. Kaiserreich uses the game to imagine a scenario where the Central Powers (Germany, Austria-Hungary) won the Great War (a.k.a.
Weltkrieg
) instead of the Allies. I will roleplay as Brazil and as social conservative because that's what I'm most familiar with.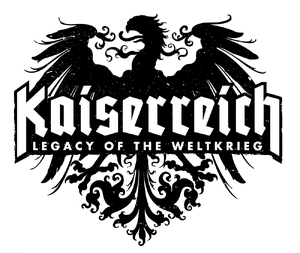 Alternate History catch-up: Kaiserreich has a very intricate timeline that
diverges
from history in January 8th, 1917, with the German government decided against unrestricted submarine warfare. In real life, most historians consider the Kaiser's decision to approve unrestricted submarine warfare to be the major factor to turn America from supplier of war material to the Allies to a co-belligerent. From this date, many events begin to spiral in different trends than in real life and the Kaiserrech timeline reaches 1936 in a completely different world. Which is the world we will play in, and we'll adapt to this new reality as we play the game.
Loading:
Main Screen:
Start New Game:
Here we are picking Brazil from the long list of playable countries, from the United States to Japan, passing through the Commune of France and the German Empire.
As we select country, we get the option to messing with hundreds of Custom Game Rules.
I'll just change a few, for preference, leaving the rest on default:
Mostly because I like Pius IX and X.
To give my social conservatives homies in Europe an edge.
Same thing but here in South America.
In this timeline he is much less of a cuck - hopefully.
I'm a big fan!
Now, onto the game itself. Let's play!