Arcane
Joined

Nov 30, 2003
Messages

33,136
Location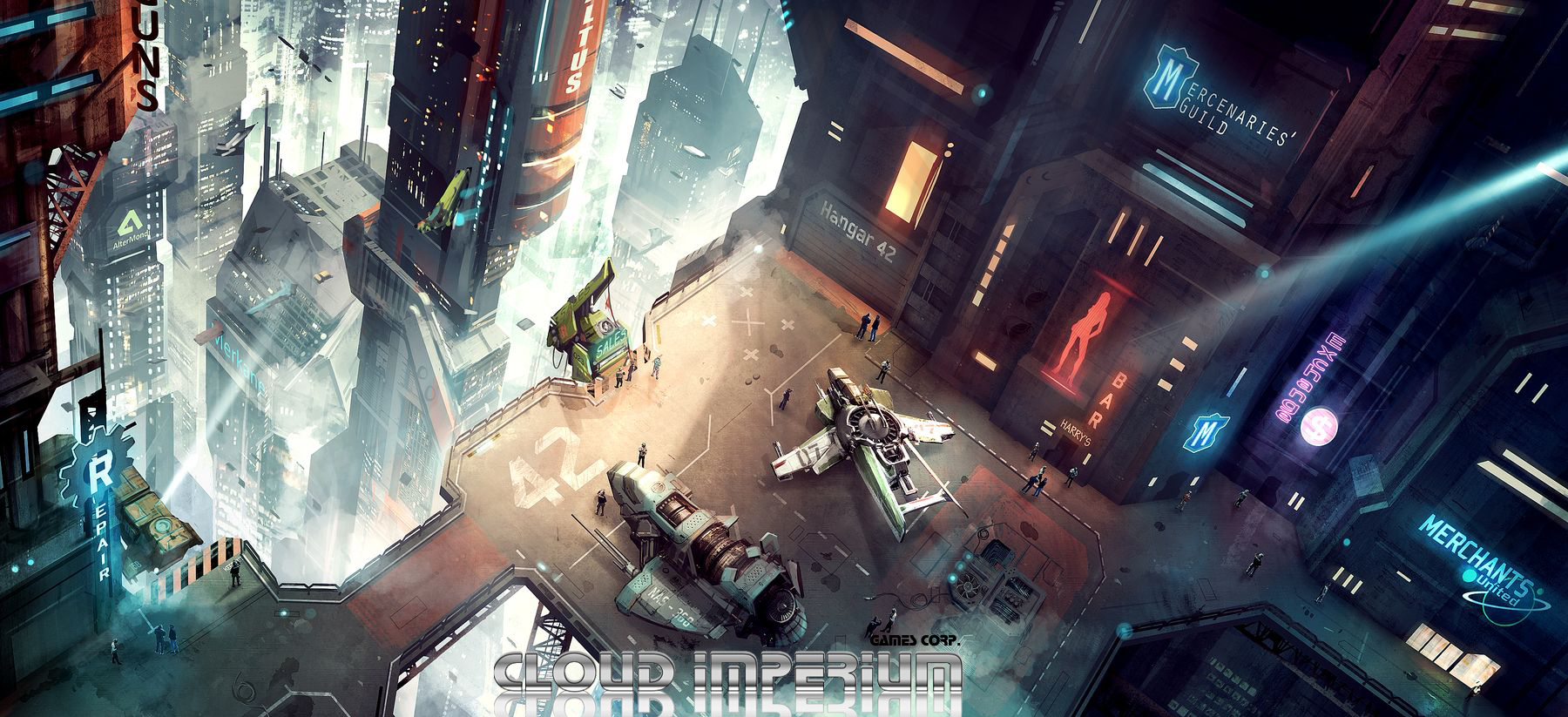 RPG Codex Star Citizen FAQ
Roberts Space Industries Homepage
Star Citizen Wikia
Collection of in-depth FAQs, links, and guides
RPG Codex Star Citizen Squadron thread
What is Star Citizen?
Star Citizen is a space combat and trading simulation game under development by Cloud Imperium Games, founded by Chris Roberts, former Origin Systems developer and creator of the Wing Commander franchise. Star Citizen will be PC-exclusive and is 100% crowdfunded.
Will Star Citizen be single-player, multiplayer, or a massively multiplayer online game?
It will be all of the above. Although the project as a whole is collectively referred to as "Star Citizen," there will be three game modes: a single-player campaign called "Squadron 42," featuring cinematic cutscenes and a branching 50-mission campaign structure in which the player pilots Hornets and other military starships while serving on a Bengal carrier; user-hosted, mod-able multiplayer, which will offer an online-enabled sandbox universe to fight and trade in either solo or with friends; and finally the MMO portion, often referred to as the "Persistent Universe" (PU), in which hundreds of thousands of players will all fight and trade in the same persisent game universe. There are no "shards" in the Star Citizen PU—everyone plays in the same universe.
How much does it cost?
The least expensive pledge package granting access to Squadron 42, user-hosted mod-able multiplayer, the Persistent Universe, alpha and beta access, a few miscellaneous perks, and an Aurora starter ship costs $45 at this time. A version without Squadron 42 should be available for $35. However, if you contact an original backer (myself, other Codexers [to be listed]), they can purchase the same packages that you can more cheaply, and any included ships will have Lifetime Insurance (until November 26, 2013). LTI will be explained later in this FAQ.
What are the system requirements?
The exact requirements are unknown at this time, but Star Citizen will push the limits of high-end gaming rigs circa 2014. Expect to need, at minimum, a high-end Sandy Bridge CPU (or equivalent), an Nvidia GTX 780 (or ATI equivalent), 8 GB of DDR3 RAM, a 64-bit OS, and DirectX 11 to play the game with relatively high visual fidelity and smooth performance. For maximum fidelity and performance, more/more expensive components will likely be needed. Note however that Chris Roberts has stated they'll ensure middle-of-the-road rigs can run the game fairly well at lower settings without looking terrible or running choppily.
When will Star Citizen be released?
http://starcitizen.wikia.com/wiki/Anticipated_release_schedule
How does ship insurance work, and what is LTI?
There are three types of insurance: hull insurance, upgrade insurance, and cargo insurance. Hull insurance is universally available to all players, inexpensive, long-lasting, and offers replacement of a player's basic ship and its stock upgrades in case his ship is destroyed. Upgrade and cargo insurance are each purchased separately from hull insurance, are more expensive than hull insurance, become progressively more expensive if coverage in more dangerous areas of space is desired, and compensate the player for his ship's upgrades or cargo, respectively, in case his ship is destroyed. In lawless fringe space, no upgrade or cargo insurance coverage is available.
Lifetime Insurance (LTI) is simply hull insurance that costs nothing. Otherwise, it functions identically. Hull insurance is inexpensive and readily available, so this is a minor boon/convenience.
How will the game world be structured?
There will be 100 star systems at launch, each featuring planets, moons, and/or space stations, some of which will contain starports where players can land their ships, mingle at bars, shop for items, purchase repairs, and so on. There will be secondary points of interest such as asteroid fields, hidden asteroid bases, space hulks, pirate bases, and so on to discover. Different systems will have different themes, such as pirate-held systems, military strongholds, corporate synthworlds, the heart of United Earth Empire space, alien homeworlds, etc. Some systems are hidden and their jump points must be discovered and mapped by players. Each player gets a starting hangar somewhere in the universe, and may rent/own additional hangars elsewhere.
Is there PvP (player versus player) combat? How does it work?
There is PvP, and it's open, free-for-all PvP, meaning conflict can happen anywhere (or nearly anywhere) in space. If your ship is destroyed, it's lost to you other than any leftover salvage, but may be replaced by insurance as described above. However, there are NPC police vessels on hand at the heart of human and alien civilzations that will respond to acts of aggression within their civilization's sphere of influence. Aggressors' reputations with that civilization will suffer, and though the victim may not be saved, the aggressors' ship(s) will likely be destroyed. As you move further away from the heart of an empire and out towards lawless fringe space, the police presence lessens until finally disappearing entirely.
Will there be "guilds"?
Yes, though very little information is available regarding their structuring and mechanics at this time.
Will there be "gathering" and "crafting"?
Of a sort, yes. Asteroids can be mined for minerals, players may purchase and manage planetside factories, and there will also be a limited number of space stations available for players to control and manage. There will also be a workbench item for players' hangars allowing fine-tuning and "overclocking" of various ship components.
Will there be "player housing"?
Yes. Players' hangars and adjoining rooms (conference rooms, war rooms, lounges and the like are planned) will exist wherein players can congregate with friends. Larger ship interiors will also serve as housing of sorts. In addition, there will be hidden bases to discover in outer place, which players may seize control of and use as a "guild base." Hangars, ship interiors, and bases can be decorated with various items, such as fish tanks, wall posters, trophies, workbenches, and knickknacks.
FAQ courtesy of Blaine.
Last edited by a moderator: