Joined

Oct 5, 2012
Messages

13,436
https://wiz-pb.jp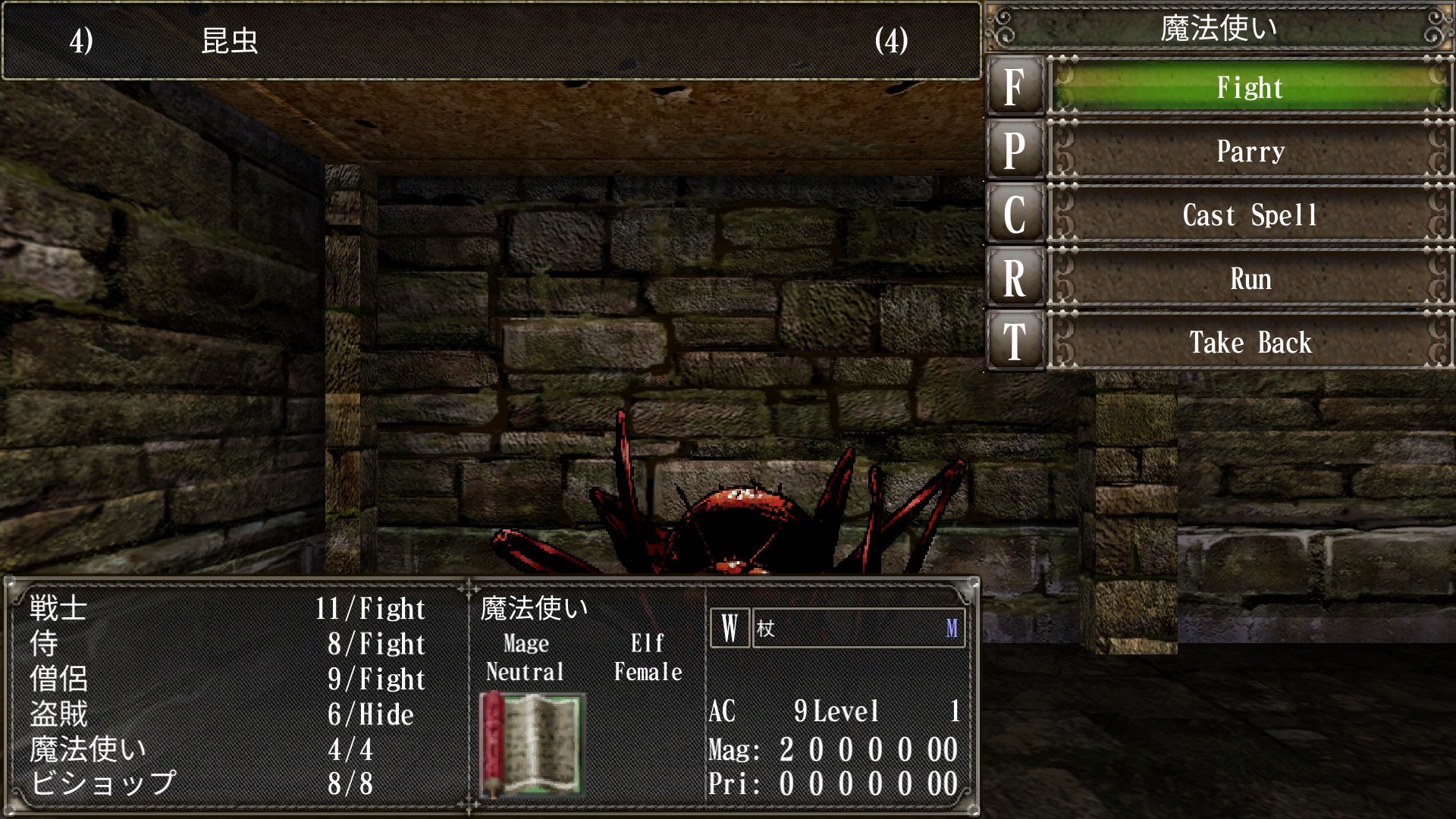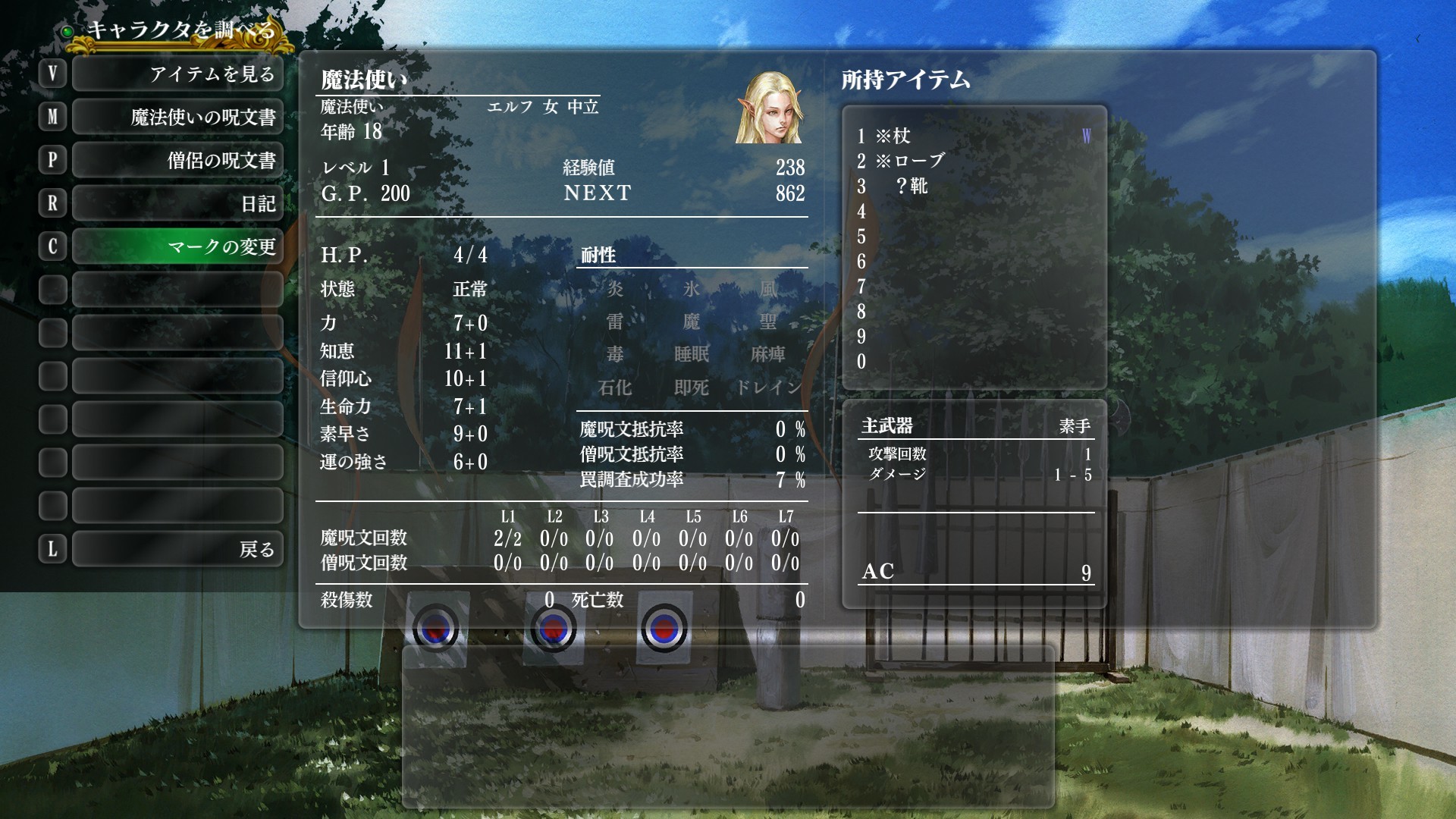 Well, let's have a dedicated thread for this. This is re-release of 2006 game Wizardry: The Five Ordeals, remade from scratch on Unity, level editor included. Over 100 scenarios Japanese gamers have made in last 15 years also will be playable/provided in some form.
Unfortunately, the initial Early Access release will only have UI text localized.
At launch, the each official scenario (eg: scenario message, item name, monster name. it changes depending on the scenario) and scenario editor have not been translated into English. but the game itself already has an English UI (There will be some untranslated and unadjusted parts). We are doing our best to translate the missing parts into English.
The best spin-off of "Wizardry", beloved for 15 years in Japan, is coming to Steam

The Wizardry series was born in 1981. In Japan, it is known as the originator of hard-core fantasy games, and many japanese fantasy works have been under its influence.

Old "Wizardry" which follows the old hack and slash TRPG style, the objective is to create a character/party in the training center on the edge of town, and conquer the labyrinth in first person dungeon crawl. Combat is a simple turn-based system, now synonymous with JRPGs, and storytelling is narrative heavy, the Japanese still believe that is one and only master piece.

Wizardry: The Five Ordeal made 2006 that aspires to go back to the old school. Created by the staff of the "Wizardry Gaiden" series, a spin-off of the Wizardry series known in Japan. Five independent scenarios (each taking a dozen hours to complete) can be played in one software package. Main Monster Design are Jun Suemi (Japanese famous illustlator), BGM Made by Basiscape (known by 13 Sentinels: Aegis Rim).

Made and share Your Own Adventure

This Game's biggest main feature is Scenario Editor. You can make your own old-fashioned dungeon crawler, and you can also play those made by others. Of course, the balance of the game is yours to decide. Over the past 15 years, Japanese users have created more than 110 scenarios, and were the driving force behind bringing the game to Steam.

Brand New Enhanced Version

In Wizardry: The Five Ordeal on this version, remade under the Unity engine. almost has been overhauled except for the game balance and foundation of the game. You may be able to play this game as an old-school new one, made in 2021.

Widescreen/high resolution support, 3D labyrinth and high resolution monsters.

4 UI modes in total, including 2 completely new ones.

New built-in scenario selector.

Gamepad support.

Steam cloud support.

Custom portraits support.

Various editor updates and enhancements
Why Early Access?
"The game itself has all the features of the 2006 version and more, but we still need to check that the user-created scenarios and editors work properly, brush up the game and various tools, and make adjustments and improvements based on community feedback.

It also takes lot of time to implement English scenarios/editor, implement the Steam Workshop."

Approximately how long will this game be in Early Access?
"Approximately one year. Depending on the development status, it may take longer. Of course, this does not mean that game update will stop altogether on official launch."

How is the full version planned to differ from the Early Access version?
"We plan to add the following, The plan will be expanded if enough game sales.

- Steam Workshop"

What is the current state of the Early Access version?
"The game itself is fully playable. All of the official scenarios that have been implemented are playable up to the ending, and we believe that most of the user-generated scenarios are also playable without any problems. On the other hand, the user interface needs some adjustments, and the editor could use a lot of improvements (of course english implements are one of them, and many bug fixes will be waiting)."

Will the game be priced differently during and after Early Access?
"We plan to increase the price slightly."

How are you planning on involving the Community in your development process?
"We will be soliciting feedback from users through a variety of approaches, including suggentions and bug reports on the Steam forums, polls on our media outlet, Game*Spark."
Interestingly this is published by Game*Spark, a minor Japanese gaming news website.
Last edited by a moderator: