Joined

Sep 29, 2009
Messages

9,225
Location
UPDATES
Part the First:
http://rpgcodex.net/phpBB/viewtopic.php ... 33#1435033
Part the Second:
http://rpgcodex.net/phpBB/viewtopic.php ... 10#1436010
Part the Third:
http://rpgcodex.net/phpBB/viewtopic.php ... 45#1443545
Part the Fourth:
http://rpgcodex.net/phpBB/viewtopic.php ... 41#1445941
Part the Fifth:
http://rpgcodex.net/phpBB/viewtopic.php ... 97#1448597
Part the Sixth:
http://www.rpgcodex.net/phpBB/viewtopic ... 82#1452582
Part the Seventh:
http://www.rpgcodex.net/phpBB/viewtopic ... 59#1463959
Part the Eighth:
http://www.rpgcodex.net/phpBB/viewtopic ... 30#1475330
Part the Ninth:
http://www.rpgcodex.net/phpBB/viewtopic ... 18#1481518
Part the Tenth:
http://www.rpgcodex.net/phpBB/viewtopic ... 21#1483521
Part the Eleventh:
http://rpgcodex.net/phpBB/viewtopic.php ... 63#1487963
Part the Final:
http://www.rpgcodex.net/phpBB/viewtopic ... 11#1501211
Closing Thoughts:
http://www.rpgcodex.net/phpBB/viewtopic ... 37#1506437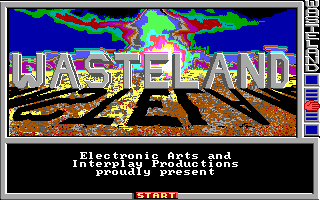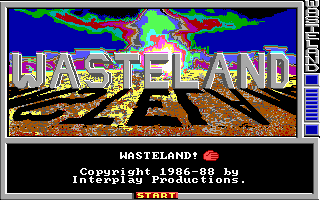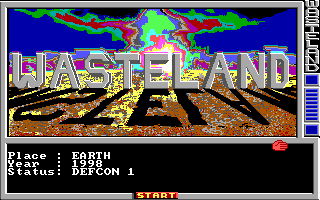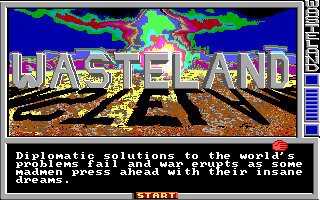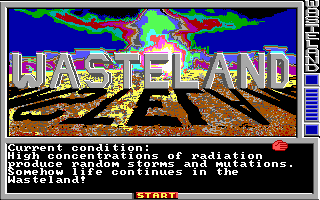 The following is an excerpt from The History of the Desert Rangers, The Early Years, by Karl Allard, 2087, Allard Press, Ranger Center Hardbound pp. 293, $20 gold.

Tensions grew with the coming of 1998. The United States' Citadel Starstation was slated to be fully operational by March, Soviet charges that the space station was merely a military launching platform alarmed a number of nonaligned nations. The right wing governments in the South and Central Americas, many of them set up by the U.S. during the Drug Wars (1987-1993), pledged their support to the U.S. The NATO nations, including the new African members also declared their alliance with the U.S. That move forced most of the remaining neutral powers to join the Soviet protest. In six short weeks, only Switzerland, Sweden, and Ireland continued to declare themselves neutral nations.

Two weeks before Citadel was due for full operation, the station transmitted a distress signal. Immediately after the message was sent, most of the satellites orbiting the planet were swept clean from the sky, leaving the great powers blind. In military panic, each sent 90 percent of their nuclear arsenals skyward. Although the destruction was tremendous, it was not complete. Pockets of civilization remained, some even oblivious to the military exchange.

On the same day that the U.S. and Soviet Union were attempting to extinguish each other, a company of RPGCodex LARPer scouts were in the southwestern deserts building transportation bridges over dry riverbeds.
They worked deep in the inhospitable desert valleys, surrounded by a number of survivalist communities. Located directly south of their position on that day was a newly-constructed federal prison. In addition to
housing the nation's exponentially growing population of savage, murderous trannies, the prison contained light industrial manufacturing facilities originally used for brutal sex change operations.

Shortly after the nuclear attack began, the Codexers, seeking shelter, took over the federal prison and expelled the trannies into the desolate desert to complete their sentences. As the weeks passed, they invited the nearby survivalist communities to join them and to help them build a new society. Because of each communities' suspicions towards one another, stoked by the crazed paranoia of the survivalist leader Mr Blakemore, times were difficult at first. But as time nurtured trust, this settlement -- which came to be known as New Codexia -- grew to be one of the strongest outposts.
New Codexia even proved powerful enough to repel the hands of rancorous trannies who repeatedly attacked in attempts to reclaim what was once "rightfully theirs" and finish their operations.

The citizens of New Codexia, after first believing that they were the only ones who survived the nuclear malestrom, soon realized that communities beyond the desert's grip had also survived. Because they had such success in constructing a new community, they felt compelled to help other survivors rebuild and live in peace.

Toward this end, the Desert Rangers, in the great tradition of the Texas and Arizona Rangers a century before, were born.
Wasteland is a post-nuclear holocaust adventure. Your party, the famed Desert Rangers, have been assigned to investigate a series of disturbances in the desert. After several strategy meetings, you've decided to search for clues in Highpool, the Agricultural Center, and the Rail Nomads' Camp, all of which are located to the west of Ranger Center.
Wasteland. Brian Fargo's original brainchild and Fallout's predecessor. It is a cranky, drunken uncle or a warm, hardy and dignified grandfather eager to tell us tales of how he saw and did it all better than any of these newfangled, wimpy CRPGs of the 90s could ever hope? This'll be a blind LP, and going even by comments on this board, it could well go either way. We shall see. Together.
You know the drill. Volunteer your characters and, if you wish, party role, stats and skills. Attributes are randomly rolled, so you'll end up with a rough approximation at best. Also, pick a nationality from Kwanzanian, Russian, Melcar, Wyrmlord and Chinese. Doesn't affect anything, really. We're allowed four played-made characters, but I get the impression we'll be seeing a fair bit of party death, so don't hesitate to volunteer yourselves for the reserves.
Stats and skills are as follows.
Strength (ST): The ability to overpower enemies or to lift, move, and break items. This is important in hand-to-hand combat and in physical tasks such as breaking down doors.

Intelligence (IQ): How well a character thinks and solves problems. This is probably the mot important attribute because it determines which and how many skills a character may master. Certain skills can only be mastered by characters with an IQ of a certain level or above. Characters start with skill points equal to their IQ. During the course of the game, you'll definitely want to raise your IQ.

Luck (LK): Lucky characters tend to find more things and avoid more damage then unlucky ones. Luck also improves your odds in hand-to-hand combat.

Speed (SP): How quickly you move, which helps you escape tight situations.

Agility (AGL): How deftly you move. High agility enhances your acrobatic ability, so you can do things like dodge blows and jump on tables The higher this value, the better you'll perform in hand-to-hand combat.

Dexterity (DEX): Ability to master fine movements like picking locks or aiming weapons. Dexterity is very important in combat, and extremely useful in mastering the "thiefly" arts.

Charisma (CHR): This attribute lets you know how likeable or persuasive a character is. Although it may seem like a trivial trait. it might well make the difference between life and death as you try to convince someone that you're trustworthy. Charisma also affects how an NPC will react to you when you want to hire him or trade equipment.

Skill Points (SKP): When you first create a character, this value is identical to IQ. The more skill points you have, the more skills you can learn. You can acquire more skill points during the game (see "Skills" for more details).
Skills, with the basic IQ requirement for them above them. The number next to the skill denotes the number of skill points required to buy the first level in the skill, with successive levels doubling in cost. Not sure how high they can go.
IQ 3
Brawling (1): Any fighter who can wander through a full-fledged bar fight without getting much more
than a scratch is either very lucky or highly skilled in brawling. The higher your skill in brawling, the
more attacks you get per round in hand-to-hand combat.

Climb (1): Gives you the ability to climb over fences, up sheer cliff faces, and out of pits.

Clip Pistol (1): A must-have skill since your initial weapon issue will be either the M1911A1 .45 caliber
or a VP91Z 9 mm automatic clip pistol. Without this skill, you won't be very accurate with the weapon or
have much luck fixing it if it breaks.

Knife Fighting (1): When fighting with knives, this give an advantage to a skilled fighter over an
unskilled one.

Pugilism (1): One of the oldest forms of fighting, it teaches you how to dish out punches as well as avoid
them. Handy for those close-up battles where the fists start flying.

Rifle (1): A good basic skill to have since many of the weapons sold by raiders are serviceable M19 rifles.
You'll rue the day you didn't pick up this skill as you look helplessly at the rifle you can't shoot
accurately.

Swim (1): The desert sands don't blanket the entire earth. This will come in hand in those spots where
you have to swim.


IQ 6
Knife Throwing (1): A tricky skill that comes in handy when fighting gets heavy. You use up all your
ammo and resort to throwing knives.

Perception (1): Helps the character find concealed items and notice when things are out of the ordinary.
No one should be without it.


IQ 9
Assault Rifle (1): If you're using an AK-97 or M1089A1 assault rifle, this skill helps you fire, load, and
unjam it quickly. A skill that ranks up there in importance with walking and breathing.

AT Weapon (1): Helps you recognize and use anti-tank weapons like LAW rockets. A handy skill to
have should you encounter something far tougher than your Ranger instructors ever told you about.

SMG (1): Lets a character control basic submachine guns like the Uzi or Mac 17. May make a big
difference when you're outnumbered three to one by bandits who've decided that they want the gold from
your teeth.


IQ 10
Acrobat (1): This skill for the agile can get you out of a tough situation -- like leaping off of bar counters
while you're surrounded by a hostile crowd.

Gamble (1): The skill that built Vegas, you'll do well in all games of chance, and you'll; also be able to
spot a crooked game from a mile away.

Picklock (1): This can get you into places where you want to go, but where other don't want you to go.,

Silent Movement (1): This helps you move unnoticed past a guard post; making it tough for enemies to
catch up with you.


IQ 11
Confidence (1): For an already charismatic person, good confidence can enable one to talk to a miser out
of his fortune. It's particularly useful for getting information from people who are suspicious of you.


IQ 12
Sleight of Hand (1): A thieving skill that lets you perform sleight-of-hand tricks -- perfect when you need
to amaze those you meet.


IQ 13
Demolition (1): Teaches you how much of an explosive substance you can use without blowing yourself
up.

Forgery (1): Helps you recognize or create a forged document. Someday you my just need to whip up a
security pass to get by some vigilant guards.


IQ 14
Alarm Disarm (1): Trains you to recognize and disable alarms. If you want to get into a place without
getting caught, this a good skill to have.

Bureaucracy (1): Even though most of civilization ended with the bomb, an inordinate number of petty
bureaucrats managed to survive. This helps you deal with them so you can get when you want.


IQ 15
Bomb Disarm (2): Allows you to defuse most explosive devices.

Medic (2): A vital skill that lets a character stabilize a badly-wounded comrade so he or she has a chance
to recover.

Safecrack (2): An experience practitioner of this art can open safes sealed even before the holocaust.


IQ 16
Cryptology (2): Gives you the talent to encode and decode messages. Useful in helping you determine
what a password might be.


IQ 17
Metallurgy (2): Increases your ability to spot, identify, and work with some basic metals.
And why yes I
am
planning on robbing the pregenerated party blind before dismissing them