Joined

Mar 23, 2006
Messages

51,105
with the most generic atmosphere
Stop right there you criminal scum. The atmosphere is one of the best things the game had going for it, which was partially spoiled by Bioware themselves with all their "modern" jokes in the game.
You try hard faggots who think standard fantasy is bad because you've been brainwashed into thinking only grim dark is gud don't understand what made fantasy actually attractive in the first place, and why modern fantasy is such incredible shit.
Traditional fantasy was attractive because of the nostalgia people have for the world of tradition and myth. That is why everybody obsesses with medieval Europe, because even with the Renaissance we are already too close to modern times. Even with all their superficiality and attempts at humor Bioware managed to create an environment that felt actually lived, and if you want a more serious take, look at Icewind Dale (the portraits in particular, but also the tone and even the writing, which was better than a game meant to be about combat probably deserved to have), or Diablo. Modern fantasy games don't have any sense of awe and mystery to them, no call back to a more mythological age, no attempt to make the magic feel special even within the world itself. It's just constant in your face pew pew. Look at this shit it almost feels like something out of a mobile game: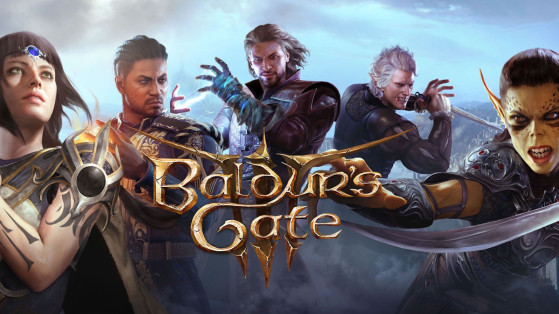 F A N T A S Y amrite?
People say WoW is to blame for this but even WoW had a lot of atmosphere and sense of wonder, despite the shit art style that probably ruined a lot of fantasy games thereafter. Fantasy has become too common place, the more generic the more fantastical it is. Baldur's Gate 2 itself felt already excessive as they basically threw everything and then something in it, but that's common place now. Look this game, which starts off with Illithids right off the bat (meanwhile BG1 started you off Candlekeep lmao, but then Bioware was obviously following Fellowship of the Ring with BG1). Fantasy is no longer a nostalgic call back to a more mysterious age in European history, it's a commercial genre, with tropes and cliches that have nothing enduring about them. It's like with capeshit movies.